Protein is an essential part of every diet. It helps maintain and build muscle, which helps burn fat and keeps you feeling fuller for longer. Make sense to us! Now let's take it a step further: Anti-inflammatory proteins give you an extra boost when your goal is slimming down your stomach. Try these for the best results.
[Photos: Shutterstock]
Salmon
Pay attention to these three words: wild Alaskan salmon. This is how you're going to decrease inflammation in your body, says Stacy Goldberg, a nutritionist at savorfull. "Salmon helps you get a flatter belly because it's high in protein and low in carbs," she says. Replace high carb, high fat meals with salmon and you're well on your way to getting a leaner look.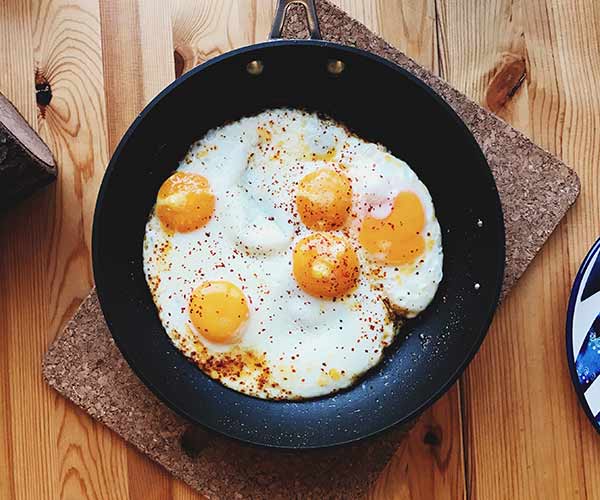 Eggs
Eggs should be the centerpieces of your breakfast, says Goldberg. We love them any time of day. She suggests 2 omega-3 enriched cage free eggs cooked in 1 teaspoon of olive oil. "And yes, you should eat the yolks!" says Goldberg. That's the part that keeps you feeling full and satisfied – plus it has much needed vitamin D and biotin. The extra omega-3 adds to the anti-inflammatory benefits of eggs, as does the olive oil.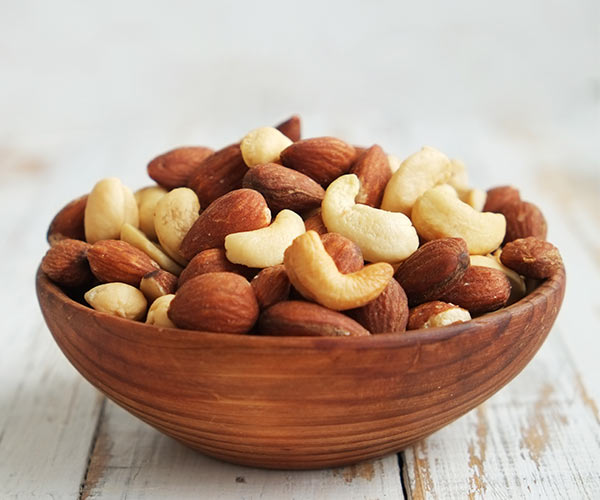 Nuts & Seeds
Almonds, walnuts, pecans, cashews and sunflower seeds, are packed with protein (about 4 to 7 grams per ounce), fiber and heart-healthy fats. "Nuts and seeds are calorie-dense so it's important to pay attention to portion size," Julie Andrews, The Gourmet RD." If you're not a "pick up a handful of nuts and seeds for a snack" kind of lady, she has some ideas. "All nuts and seeds are great for making pesto and sauces, for blending into smoothies, adding to salads and layering on to yogurt and oatmeal."
Pulses
They sound odd but you'll get over the name when you realize the positive health effects of pulses. "They're plant-based proteins that fill you up, help keep you regular and even help reduce cholesterol thanks to soluble fiber," says Rachel Swanson, a RDN at Lifespan Medicine. Pulses include dried beans, dried peas, lentils and chickpeas. Research has reported that people who eat pulses can experience significant weight loss even if they don't stick to a diet of restricted calories. "What's better then eating food and still being able to lose some extra lbs.?" asks Swanson.
Plant-Based Protein Powder
The purest and healthiest way to get nutrition is from whole foods. But sometimes we simply don't have time to scramble and egg or throw together a grain bowl. "Protein powders are convenient for people who want to lose weight but find themselves in time crunch and need a quick, portable option," says Swanson. She suggests products that are organic and plant-based such as peas, sprouted brown rice, hemp, or gluten-free grains like quinoa, versus popular whey or casein proteins (those isolated from cows milk). "Avoid any powders that contain a laundry list of ingredients, cheap additives that you can't pronounce, a high amount of sugar and any artificial sweeteners," she says.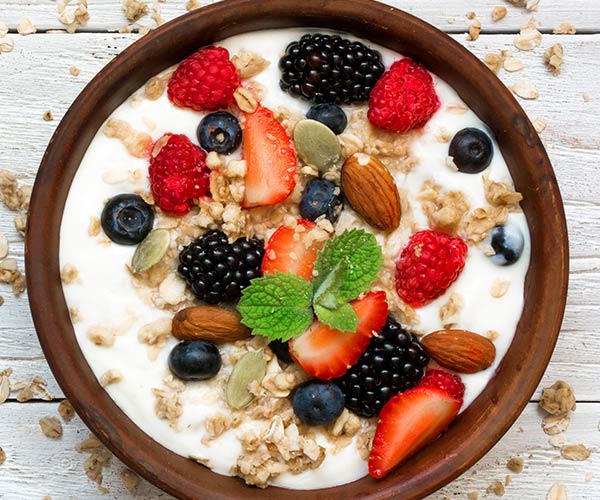 Full-Fat Greek Yogurt
This is our new go-to breakfast or snack: A half-cup of plain whole milk Greek yogurt with a quarter cup of toasted wheat germ, a tablespoon of ground flaxseeds or two tablespoons of slivered almonds. Colette Heimowitz, a nutritionist at Atkins Nutritionals says it's packed with healthy fats and protein. "It will keep you satiated throughout the morning so that you avoid sugary cereals," she says.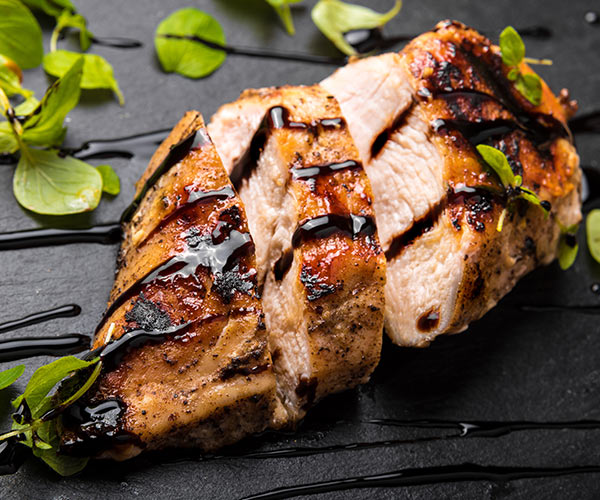 Chicken
"Lean meats are a great way to get protein without excessive fat and carbohydrates," says Alix Turoff, a New York City nutritionist and trainer. Her top pick is chicken. "It can be cooked in a multitude of ways, is more affordable than other meat sources and is available at almost every restaurant," she says. "Unless there are specific reasons for avoiding meat (religious, moral, etc.), I do not suggest that it ever be cut out of your diet." Stop whining that chicken is boring - just get creative in preparation. Have you ever tried slow cooker honey and garlic chicken with veggies?
Oatmeal
In ¼-cup of oats there's 5 grams of fiber and 7 grams of protein. The fiber is part soluble – it slows digestions and makes you feel satiated –and insoluble fiber – the kind that helps you get smooth moves (wink). "Regular and healthy bowel movements reduce belly bloating and improve digestion," says Abbey Sharp, RD, of Abbey's Kitchen. Choose steel-cut oats over rolled or instant. They're not pre-cooked and are processed in a manner that helps them maintain more fiber and protein than other versions. Plus the hearty, chewy feel of steel-cut oats helps you to slow down and feel full.