Dermatologists suggest using a leave-in conditioner if you experience dry, frizzy, or damaged hair. These powerful products are designed to be applied after the shower into damp hair to ensure your strands will get the extra hydration, nourishment, and shine it needs. But, not all leave-in conditioners are made equally. In fact, there's one particular formula that dermatologists say you should avoid at all costs because of its harsh ingredients that have been proven to cause hair fall! Dr. Sejah Shah, a New York-based dermatologist, says that it's leave-in conditioners with sulfates that you need to be wary of. Here's why:
Shutterstock
"Sulfates can strip the hair of its natural oils, break down proteins in the hair, slow down and potentially stop hair growth," she says of the harmful ingredient.
This doesn't only apply for leave-in conditioners and treatments. Dr. Shah says it's best to ditch every hair product you have that contains sulfates in order to protect your strands and prevent hair fall.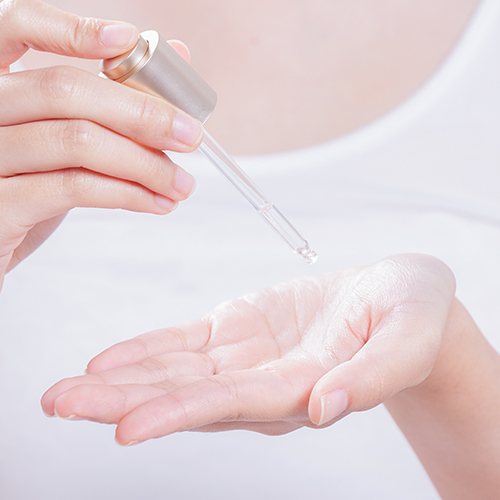 Shutterstock
She also recommends switching out any products that contain irritating preservatives like propylene glycol as they can negatively impact the thickness of your hair as well.
"Preservatives like propylene glycol can also cause scalp irritation, which can also lead to hair loss," Dr. Shah explains. She suggests swapping any products with preservatives with products that are rich in protein to give your hair the strength it needs to be healthier and shiner.
Shutterstock
Dr. Roopal V. Kundu, MD, Associate Professor of Dermatology at Northwestern University's Feinberg School of Medicine, on the other hand, says you should invest in hair products that contain silicones for their protective properties. This is especially the case for a leave-in conditioner!
"Silicone basically coats the hair, which adds a little more protection once you do any kind of stress to the hair," he tells Huffington Post LIFE. "Check a product's list of ingredients and make sure silicone is high up on the list. Look for silicone or dimethicone, a silicone derivatives. Anti-frizz products usually have a silicone type of derivative."