Adding an anti-inflammatory smoothie into your diet can help you meet your weight loss goals by ensuring you get all of the important nutrients, minerals, and vitamins your body needs to function at optimal levels.
Depending on the ingredients you blend together, your smoothie can help you shed those last few stubborn pounds. The right smoothie recipe can also help you curb inflammation in the body, which can lead to obesity, extra weight gain around the tummy, and conditions like heart disease and diabetes.
Shutterstock
Beet Smoothies
A beet smoothie is great for women over 30 to incorporate into their diet. Beets are low in calories and high in nutrients like vitamin C, magnesium, folate, and fiber. Their fiber content helps your digestive system run smoothly, keeping you on track to meet your weight loss goals.
This delicious smoothie recipe pairs beets with blueberries (another high fiber treat), pineapple, honey, and Greek yogurt, which contains a wealth of probiotics that curb inflammation in the body.
Shutterstock
Beets have a very long list of health benefits and are nutritionally rich. For starters, they contain no fat, making them ideal for weight loss, and they're high in fiber, vitamin C, and folate. The red vegetable also helps your body detox and is packed with magnesium. According to Medical Daily, "A 2011 study found high levels of magnesium led to higher levels of testosterone — a hormone that promotes fat tissue loss and increases in muscle."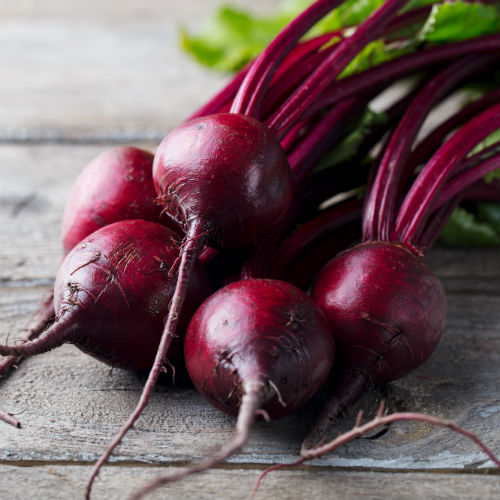 Shutterstock
Because beets are high in fiber, experts say they can improve poor digestion and promote healthy bacteria in your gut. All of this helps keep your digestive system regular which lowers inflammation and promotes a healthy weight.