As the weather starts to get warmer, we're excited to shed all of these heavy winter layers and show some skin. With it being the first day of spring today, we have spring fashion on our minds. From sundresses to sandals, to flirty skirts, we can't get enough of this season's hottest trends.
An essential item in every woman's wardrobe, especially when it's warm out, is a cute bralette. The clothing item is perfect for layering as we head into spring. Whether you're brave enough to wear a bralette as a crop top (you go girl!) or prefer to let it peak out underneath a shirt or sheer dress, bralettes are a wardrobe staple. The wireless bra makes for an adorable added detail to any outfit.
Lucky for us, plenty of brands carry bralettes in their stores. Unfortunately, they can be pretty expensive, with some priced at $40 each. It's ridiculous how an item that uses so little fabric can cost so much. That's where Amazon comes in to save the day.
Amazon is one of our all-time favorite online retailers. From groceries to home decor, to clothing, they have absolutely everything–it's amazing! When it comes to shopping for spring's latest trends, Amazon may not be the first shopping destination that comes to mind, but the store has some really cute items for the season.
Amazon has a large variety of bralettes in its online store, at a very wide price range. But we understand some people are skeptical to buy clothes from Amazon. That's why customer reviews are so handy. Finding the right product for you just got a lot easier, with the help of thousands of online reviewers.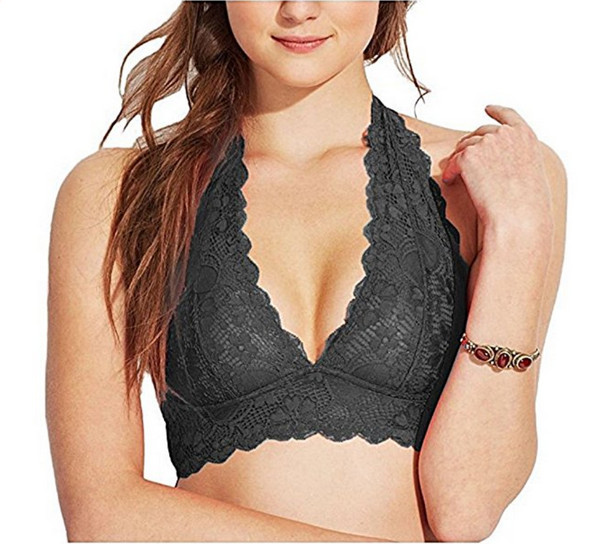 Youmita Hosanna World Floral Lace Halter Bra Bralette ($5.82 - $12.99)
Out of all of the bralettes on Amazon, this is by far the best one available, according to customer review. The Youmita Hosanna World Floral Lace Halter Bra Bralette has an average of 4.2 out of 5 stars and has been reviewed over 500 times by happy customers.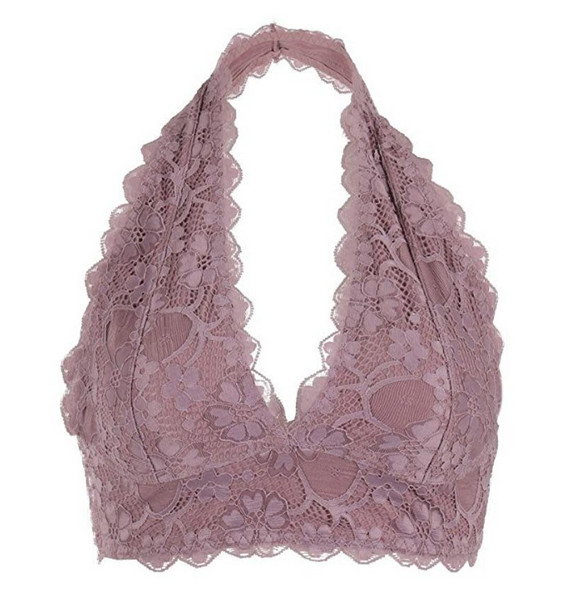 The bralette is sold at a very affordable price of $5.82 - $12.99, depending on what style you purchase (a few of the colors are on sale). It also comes in a variety of 14 colors for you to choose from--including neutrals like black, beige, and navy, and more playful colors such as pale mauve, rose, and coral.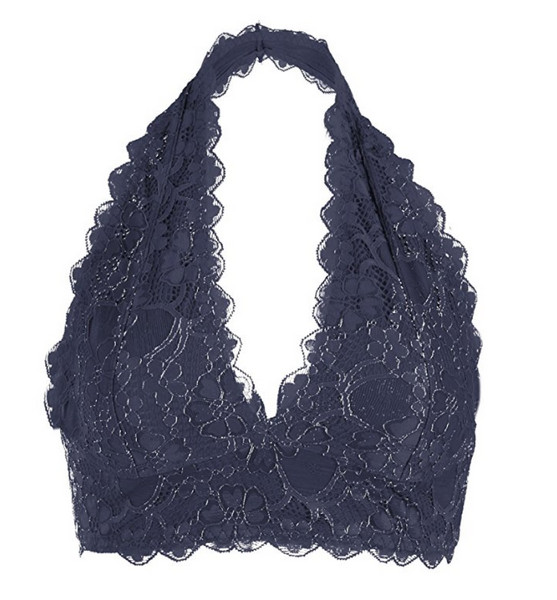 The Youmita Hosanna World Floral Lace Halter Bra Bralette is made of microfiber lace and has a bamboo cotton special lining. It contains a mesh lace lining, although it is un-padded. The straps are elastic and stretch for a better fit. It's available in sizes small-xlarge. A small fits bra sizes 32"-34" (cup sizes B, C), a medium fits bra sizes 34"-36" (cup sizes B+, C), a large fits bra size 36"-38" (cup sizes C, D), and an xlarge fits bra size 38"-40" (cup sizes D+, E).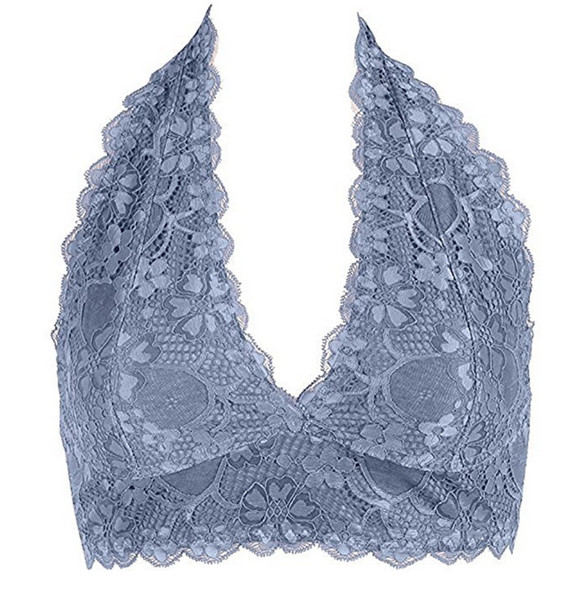 Promising customer reviews:
"This product is PERFECT!! I have been buying stuff on amazon for years and this is my first review. This product is exactly how pictured it. I am 5"3 125lbs and a size 34b. I ordered a small and it was perfect!! I went back and ordered 3 more colors:) They are exactly like the pictures and for the price it's definitely worth the buy!!"
"Just what I was wanting in a lace bralette. I'm a 36 D and the XL fits perfectly. Coverage is nice, I'm not spilling out. The material is soft and not scratchy. The band is not tight on my ribs and is adjustable. The rose color is beautiful and will match all of my wardrobe. Minor complaint on the neck though as it is just snug enough to cause discomfort by end of day, like half an inch too tight. But it's really minor, almost unnoticeableand. I'm going to try and alter it. But other than that this bralette is great! I've just purchased the wine and light grey one as well. Ps. The tank I'm wearing is by another brand on amazon which is my go to summer tank since I live in south Louisiana. It's made by Johnny. So together this bralette and tank make a great summer outfit."
"Loveee this! 3 hook closure in the back. Fits and supports my 36 DD! Will be ordering more colors! I got an XL."
For more amazing Amazon products, check out the best wireless bra according to customer reviews on SHEfinds.
SheFinds receives commissions for purchases made through the links in this post.