Thinning hair is a problem many women struggle with. You're used to trying product after product that promises to solve all of your problems, with little to no results to show for it–we understand the frustration. Conditioning is a super important step in a haircare routine, especially if you have thin hair.
When you shampoo your hair, it opens up the hair's cuticle and strips it of its natural oils. When you condition, it seals your cuticle, locking in moisture and nutrients, and protects your hair from pollutants getting in. Without conditioner, hair can be left looking dull, dry, and rough. Giving the appearance of coarse, frizzy hair.
These five conditioners are all-natural, free of sulfates, parabens, and other harsh chemicals–so you can feel good about using them. And they're affordable, unlike many other vegan beauty products. Designed with thinning hair in mind, you're going to wish you tried these cheap, natural conditioners!
ArtNaturals Argan-Oil Conditioner for Hair-Regrowth ($25.99)
Infused with argan oil, aloe vera, green tea, algae, and kelp extract, this conditioner stimulates hair follicles to promote growth.
Customer review: "I really Ike the shampoo and conditioner. I don't think it made my hair grow, it just makes it healthier which gives more body to my hair. I found that lightly rinsing the conditioner works best. No need for a follow-up leave-in product."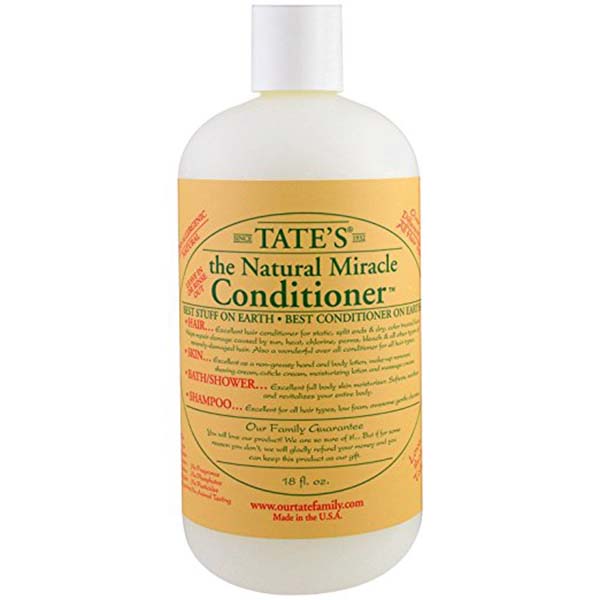 Tate's The Natural Miracle - Tate's Natural Miracle Conditioner ($16.27)
This conditioner helps fix split ends and dry hair caused by color treatment, sun, chlorine, and other harsh elements, leaving hair looking healthier and fuller.
Customer review: "FINALLY! A natural hair conditioner that works! I only use this on my hair, so I can't speak to its other uses, but I really really love this product. No more tangles, phew! Has a mild citrus scent I really love but doesnt last long. That's okay, I'll gladly be a return customer for this product."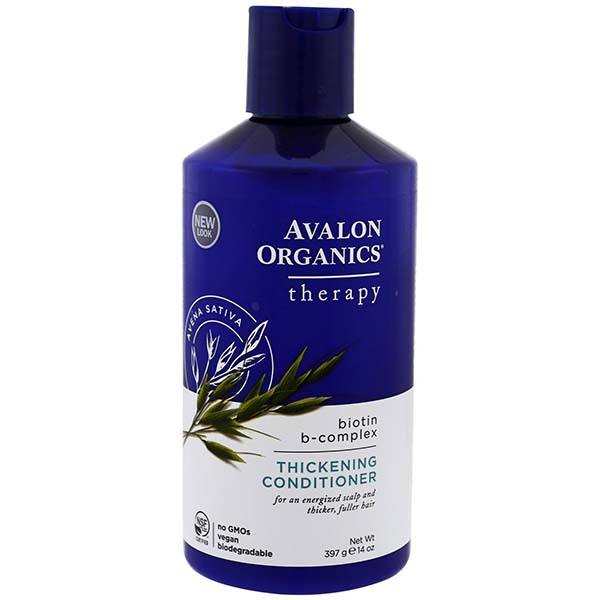 Avalon Biotin B-Complex Conditioner ($5.52)
This thickening conditioner energizes your scalp for thicker, fuller hair growth. The natural therapeutic solution is made with organic botanicals and essential oils that help strengthen strands.
Customer review: "I have been using this conditioner for about three weeks and I am impressed with this conditioner. It really is thickening. It leaves my hair feeling vey healthy. It is very creamy and easy to work through hair. It rinses out very quickly for a conditioner. It does not smell like a chemical plant as another reviewer stated. It does not leave your hair feeling like straw as another reviewer stated. It really smells like an expensive botanical Aveda product for a fraction of the cost. At $4.xx I will keep buying. Vegan is good. Buying this is doing the right thing. BUY AND ENJOY!"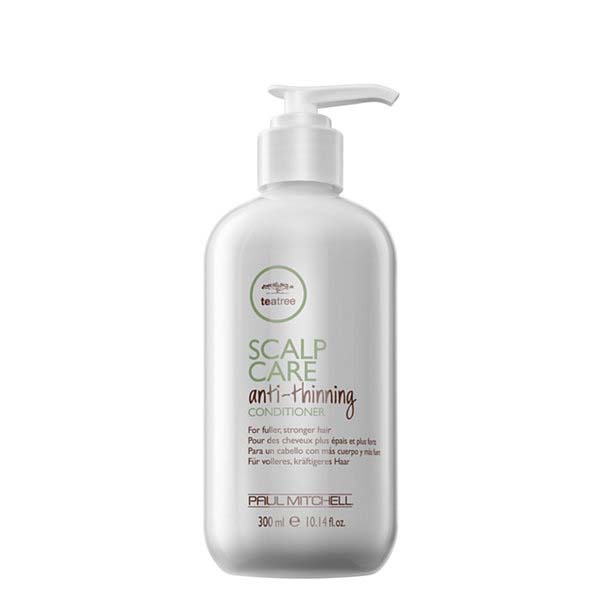 Paul Mitchell Anti-Thinning Conditioner ($18.46)
The lightweight formula of this conditioner treats fragile hair without weighing it down like other products. The Reganiplex blend protects hair for fuller, thicker strands.
Customer review: "This product lives up to everything I heard about it, more body and texture and easier to style."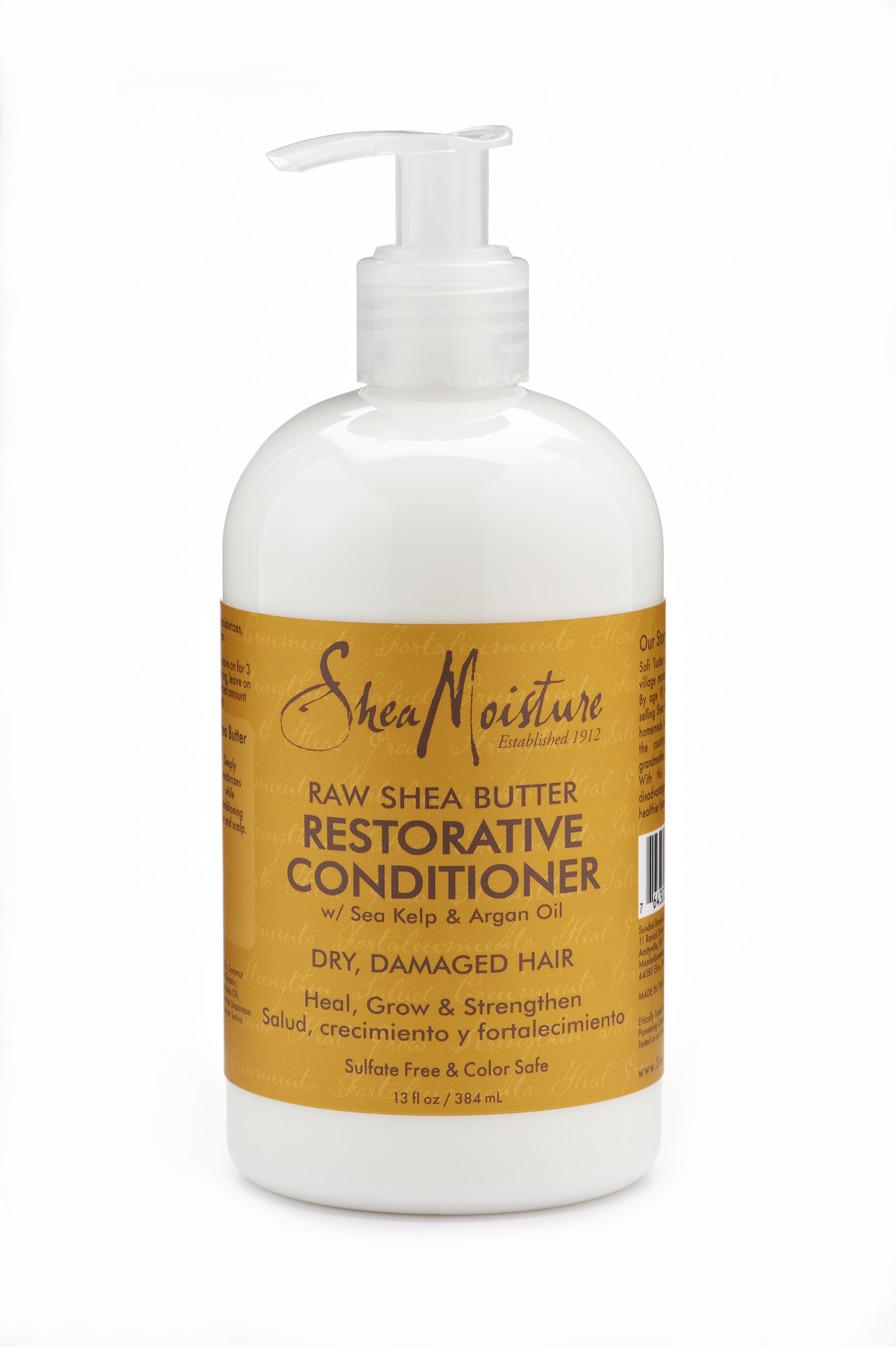 Shea Moisture Raw Shea Butter Restorative Conditioner ($9.79)
This restorative conditioner promises to moisturize, repair, and restore thin, damaged hair.
Customer review: "This product was recommended by my sweet friend who cuts my hair. Not only does it smell amaze (try the coconut as well for a great smell), but it works great. My hair is somewhere between fine and mildly thick. The winter is not especially kind, and I had frizz and split ends. After the first use I noticed a difference in my hair. It's like I put a warm jacket over each strand of hair to protect them from the nasty cold. Cost effective; and for my hair, not necessary to use daily, but I could easily use everyday without the build-up like you get with some other conditioners. Awesome buy."
Also check out the natural shampoos that dermatologists swear by for thinning hair on SHEfinds.com.
SheFinds receives commissions for purchases made through the links in this post.