In any magical book or film reference, a wand is a tool that helps the owner produce magic. An amazing curling wand in your beauty arsenal is no different. It's shaped like a wand, it looks like a wand and the beachy waves that you can create with one are THAT magical. It's surprising how much effort goes into creating that perfectly undone hairstyle. Believe me, I've done the research. I currently own four different curling wands based on trial and error for the different ways they wave my hair. However, finding the right one for you based on your personal preferences and preferred hairstyle can be like finding a needle in a haystack. Hair isn't created alike and neither are curling wands. No matter what kind of tresses you have or how inexperienced you are, these are the best curling wands for helping you achieve your next perfectly undone look.
Best Curling Wand for Beach Waves
NuMe Magic Curling Wand ($79.99)
Usually the ideal finished product of using a curling wand is pretty beachy waves that don't take up half your morning. This curling iron is great for creating beach waves because the clipless barrel creates crease free curls that are soft and romantic but not too bouncy. It also helps volumize your hair so add some dry shampoo and texture spray the next morning for the perfect second day hair.
Customers said:
"I love the NuMe magic curling wand 32mm, it gives great beach waves and also since it's made from 100% titanium it does less damage to your hair. It give big loose curls and it heats it's self you just have to choose what temperature and in seconds it's on the temperature you chose. Best curling iron ever !! The best part is if you sleep with your hair curly the next day you will wake up to beachy curls."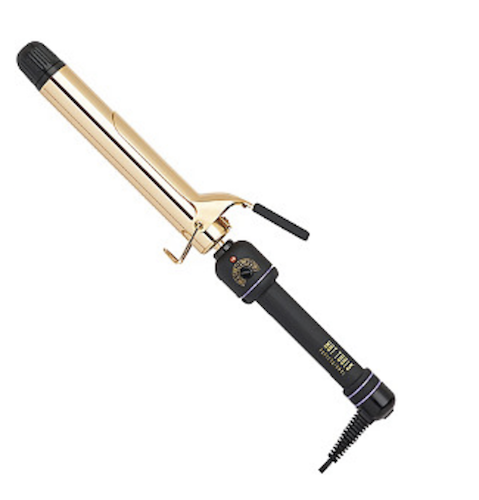 Best Curling Wand For Long Hair
Hot Tools 24K Gold Salon Curling Wand ($47.99)
If your locks rival Rapunzel's, this is the curling tool for you. With the extended curling barrel, you won't have to overlap when you wrap your hair around it.
What's even better? It comes in multiple sizes so you can choose the width based on how loose you want your curls to be.
Customers said:
"If your hair has trouble holding a curl, this is the answer! Hold up the clamp & use as a wand. The extended barrel is a MUST for medium and long hair."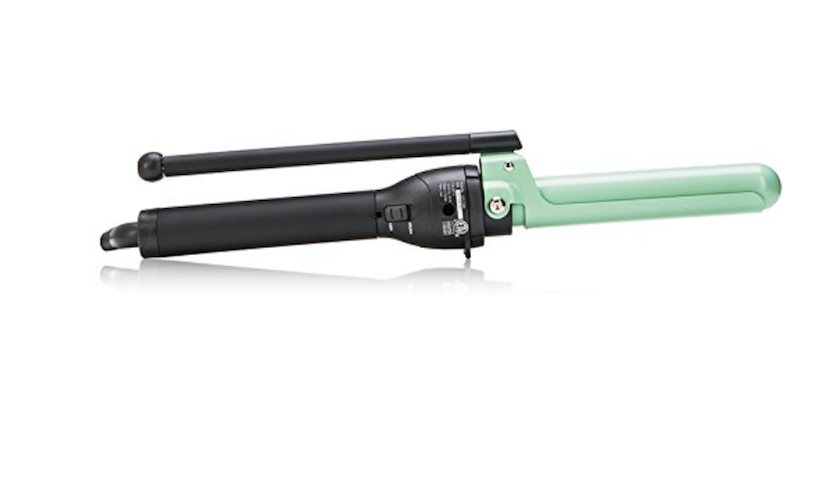 Best Curling Wand For Fine Hair
Harry Josh Pro Tool 2-in-1 Ceramic Marcel Curling Iron ($175)
Harry Josh, celebrity hairstylist extraordinaire, is known for his ability to create effortless waves. It's no surprise that he created one of the best curling wands around. The most unique thing about this curling iron is that the marcel clip is detachable so not only can you use it as a wand, but you can also use it as a curling iron for more structured curls as well. With heat settings from 195-375 degrees Fahrenheit, it's able to accommodate even the finest hair without damaging your tresses.
Customers said:
"This Ceramic Marcel Iron is great! It is easy to use and it produces long lasting curls. The best thing is that this curling iron won't damage my fine hair. It gives the right amount of volume and curl. I got many compliments from my friends saying that my hair looks healthy and bouncy."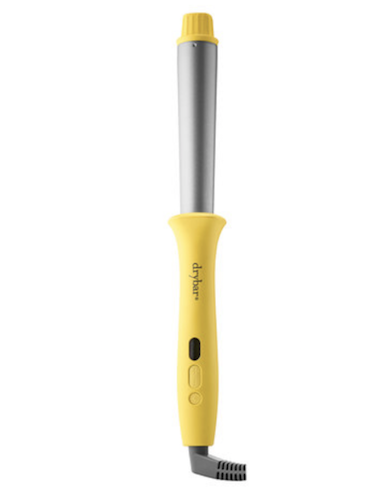 Best Curling Wand For Thick Hair
Drybar The Wrap Party Styling Wand ($165)
We think this is one of the best curling wands for long thick hair because the dual ceramic heating plates mean that your hair gets warm on all sides as opposed to just one. That means you don't have to keep it on your hair as long which is great for ladies trying to tame their curls to achieve a softer wave and prevent extra damage. Helpful hint: the thicker your hair, the longer you should hold the curling wand to acheive the maximum curl. Not to mention how great is the pop of yellow?
Customers said:

"First off, let me preface this by saying I have quite possibly the most challenging hair. It is insanely thick, insanely coarse, super frizzy, textured, and awkwardly wavy. I have tried everything to work with my waves...sea salt spray, diffuser, hot rollers. NOTHING worked. I was hesitate to buy this because I'm not one to spend this much money on something. OMG - I'm going to sleep with it under my pillow. I bought it and will never look back. This is the only thing that my hair has ever responded to and my hair looks FABULOUS. I have waited 28 years for this day. Buy it, you will not regret it."
Best Curling Wand for Beginners
Beachwaver Pro 1 Inch Rotating Curling Iron ($199)
When your tool actually *says * the desired result in the name, you know it's going to be good. Created by celebrity hairstylist Sarah Potempa, the Beachwaver Pro will give you the most voluminous blowout of your life in half the time. This is one of the best curling wands for beginners because with the push of a button, the curling tong actually does the twisting itself so it takes minimal to no effort to work it.
Customers said:
"I'm a mother of two toddlers ages 2 and 3, and am not overly proficient at styling my hair. That said, this is easy and great! Despite my shortfalls in hairstyling, this was easy for me to figure out and use, and was quick enough that I can use it with my time crunches considering my toddler and work demands. I can finally leave the house and look put together!"
Best Curling Wand for Short Hair
Conair Infiniti Pro Curling Wand ($13.59)
Short haired ladies, rejoice! Not only is this curling iron extremely cost friendly, it's one of the best curling wands for short hair. The tapered barrel allows for smaller waves which is great if you have less hair to handle and want the most texture possible. Because the wand goes from 1 inch to ½ inch, the barrel is able to give you super wavy hair from top to bottom.
Customers said:
"I purchased the Conair Infiniti in February. It is probably the best hair product I've ever used! I have very straight, shoulder-length hair that doesn't hold curl very well, or at least not with rollers. This product curls my hair and it stays all day! It doesn't take long to style my hair now that I've got a good routine down. I use it almost every day and my hair looks great---no heat damage! I even use it on my daughter's hair. She can go to bed after I do it and wake up looking like it was just styled. This is hands down the best 30 bucks I've spent in a long time! I highly recommend it!"
If you need more info on how to style your hair, check out how to wand your hair without getting burned!
SheFinds receives commissions for purchases made through the links in this post.