Sure, Fenty slides had their moment–but have you have you heard of R0AM? The brand's super-fuzzy fur sandals are blowing up on Instagram, thanks to Justin Bieber's rumored girlfriend Baskin Champion, and other influencers:
The owner of the brand Kay Sides exclusively tells us that their Sunset Slider and Cabin Slider are selling like crazy right now. In fact, both styles have even been backordered.
Luckily, the brand is on top of restocking, so there is not wait-list currently as of press time. "Clients are loving the custom-colored midsole of the Sunset Slider," Sides says. "And for the Cabin, they are loving the fur footbed because it's so unbelievably comfortable. Once you wear it a few times, the fur lays down flat–it's honestly like having your feet enveloped by a cloud!"
Ahhh–sounds amazing.
The popular sandals are also made with recycled materials and faux fur to create a product with the smallest footprint possible. Proceeds from each purchase of R0AM sandals go to the R0AM foundation, which provides at-risk children an opportunity to explore and spend time in nature. We love it!
Grab a pair for yourself now: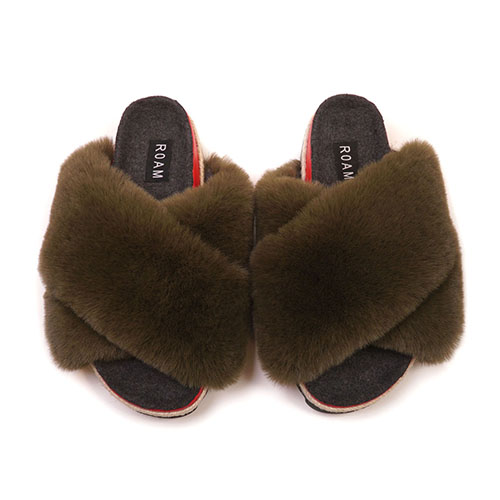 Roam Khaki Cloud Sandals- ($136)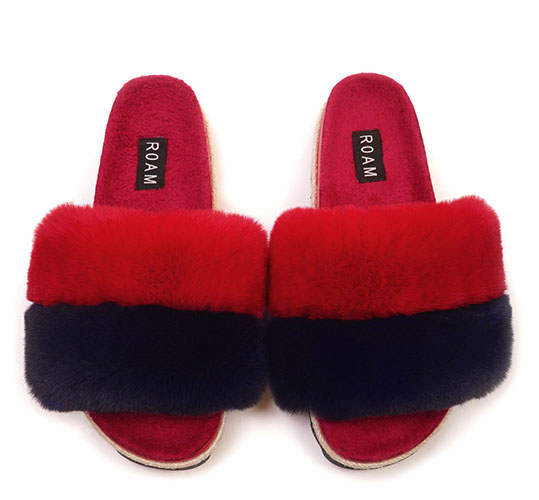 Roam Red & Navy Sunset Slider ($135)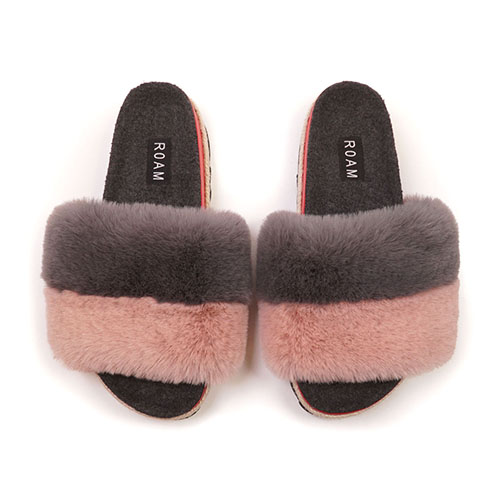 Roam Pink & Grey Sunset Slider ($135)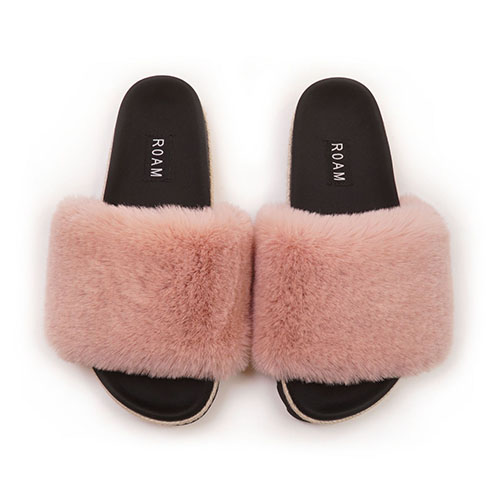 Roam Pink Street Slider ($121)