So, we have to wear underwear with leggings (doctor's orders!), but having a visible panty line (VPL) is about as cool as having pink eye on a first date. Leggings leave little room for the imagination--they're skin tight and sometimes a little see-thru, so the last thing you want is big giant white granny panties showing through. You also don't want to rock a thong, especially if you're getting your sweat on (no lie, they can be dangerous). So, what's a girl to do?
We spoke to celebrity stylist Jeni Elizabeth to get the low-down on the best underwear to wear with leggings, ie. the kinds that you definitely CAN'T see.
[Photo: Ania B]
"Finding the correct underwear to wear with leggings is a challenge," Jeni explains. "I'm not a huge fan of thongs (they're not the healthiest for you!). I found that lace bikini briefs work the best."
Fascinating! "The lace is very thin and shows no line. The cut is high on the hip and although there is minimal butt coverage, it's not considered a thong. Hanky Panky and Stella McCartney make the best pairs for wearing under leggings. have found that they show minimal/no lines under any kind of clothing!"
Jeni Elizabeth's pick: Stella Seamless Bikini Briefs ($35)
Jeni Elizabeth's Pick: Hanky Panky Signature Lace French Bikini ($30)
For more style tips, follow her on Instagram!
Another great option is Uwila Warrior's Happy Seams ($42), which are seamless and wedgie free. The SHEfinds editors love these!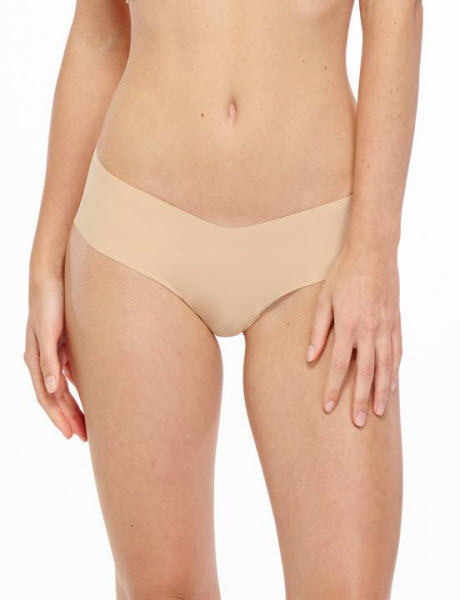 Our editors also love Commando's Classic Girl Shorts ($28) which are also completely seamless.
Shop more editor picks: Lace Affair lace bikini briefs ($23.50)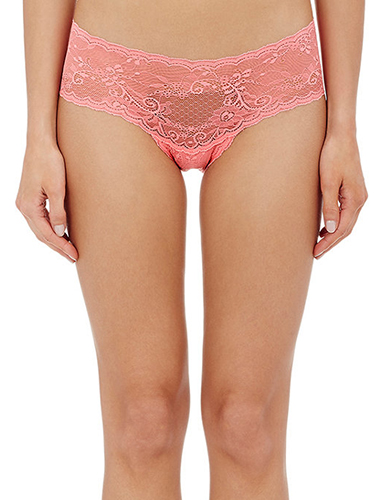 COSABELLA Trenta™ Stretch-Lace Bikini Briefs ($29)
Fortnight Ivy Seamless Bikini Brief ($48)
LA PERLA Brasiliano Bikini Briefs ($95)
Panache Ava Bikini Brief ($31)
SheFinds receives commissions for purchases made through the links in this post.