Nathalie W. Rhone is a Registered Dietitian who counsels patients through her private practice, Nutrition by Nathalie.
No matter how clean we eat, our bodies are constantly put under stress and bombarded with toxins in the environment we live in. Hitting the reset button by filling our diet with plant foods, which are easier for our bodies to digest, is a great way to detox, de-bloat, and kick-start your system to get that summer bod!
A lot of people are on a vegan kick right now, before swimsuit season hits. In an Instagram post, Beyoncé revealed she is going vegan in preparation for her headlining gig at the 2018 Coachella Music Festival. This is the pop star's second foray into veganism and clearly, it's a diet and lifestyle choice that can change your body and life.
Here are four vegan recipes that Rhone swears by, plus one Beyoncé swears by, to get a fitter, more fabulous body before summer of 2018.
1. Refreshing Carrot & Cabbage Slaw
Ingredients: Red or purple cabbage, carrots, orange, golden raisins, mint, pumpkin seeds, EVOO, lemon juice, cinnamon, cumin, honey, garlic, black pepper.
View the full recipe at All Good Eats
2. Summer Gazpacho Soup
Ingredients: tomatoes, bell pepper, cucumber, seasonings
View the full recipe at All Good Eats
3. Roasted Vegetable & Quinoa Salad
Ingredients: butternut squash, brussels sprouts, cauliflower, coconut oil, garlic
View the full recipe at All Good Eats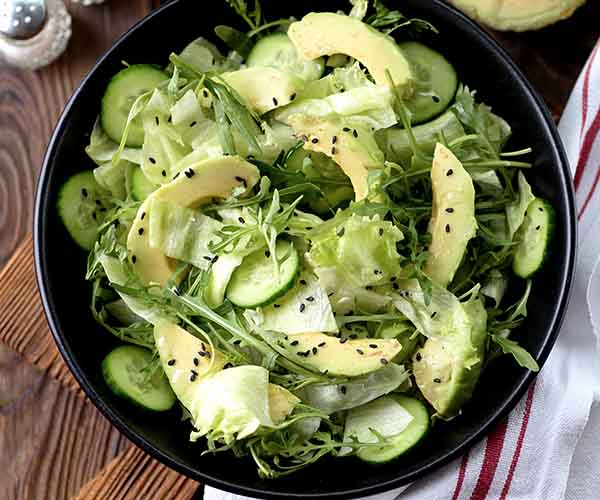 4. Grilled Avocado & Romaine Caesar Salad
Ingredients: romaine, avocado, grapeseed oil
View full recipe at All Good Eats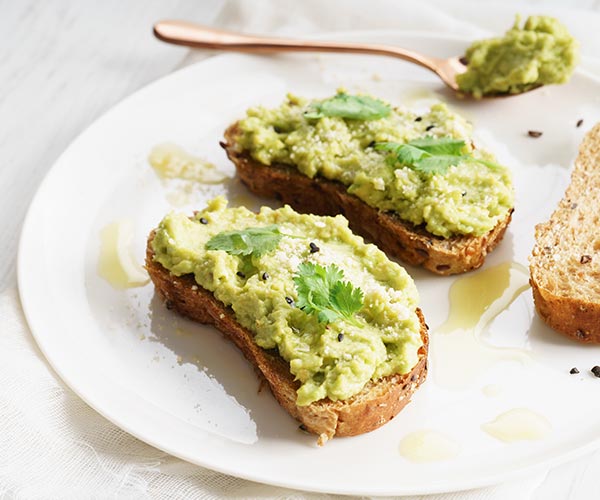 5. Beyoncé's Vegan Avocado Toast
And now for the moment, you've been waiting for: Beyoncé's avocado toast recipe. The singer and mom of three took to Instagram recently to announce she is following a strict vegan diet in preparation for Coachella this summer.
Queen Bey is repeating the vegan diet she followed in 2013 that resulted in weight loss and a seriously fit body. This time, she's getting some help from 22 Days Nutrition, a vegan meal delivery service she co-founded with her nutritionist and trainer Marco Borges. 22 Days Nutrition brings healthy, delicious vegan meals to your doorstep.
Beyoncé's new diet will consist of plenty of high-fiber and whole foods like avocados, quinoa, beans, and whole-grain bread. As Beyoncé told The New York Times, cutting out dairy and meat doesn't just have weight loss benefits. She said, it "gave a noticeable glow to my skin without having to deprive myself of carbs. I even slept better."
While we don't have Beyoncé's exact avo toast recipe (she has to keep some things a secret to promote her side vegan food service, of course), this Cucumber Hummus Avocado Toast recipe is a nutritional, delish equivalent.
Ingredients: multigrain bread, avocado, hummus, cucumber slices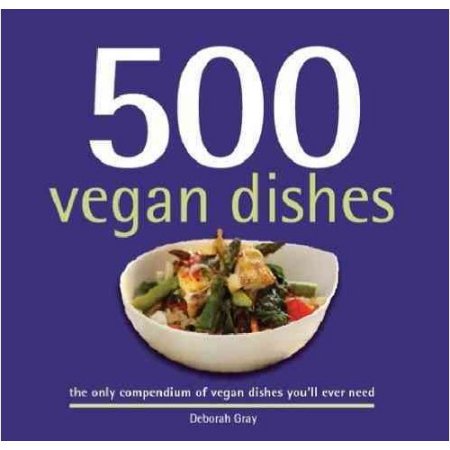 500 Vegan Dishes ($13.95)
If you're committed to going vegan (even if it's just temporarily) and are struggling to find meal inspiration, check out this vegan cookbook which boasts 500 vegan breakfast, lunch, dinner, and snack recipes. This book also provides fantastic substitutions for dairy, egg, meat, and animal-based ingredients.
Also, check out the one vegan food you shouldn't eat for weight loss on SHEfinds.
SheFinds receives commissions for purchases made through the links in this post.