The key to any weight loss plan is patience. While you need a healthy, well-rounded diet and a consistent exercise plan, the best thing you can do is remain patient while your body works responds to your health plan. But, there is a way to speed up your weight loss and lose belly fat quickly.
There is actually one food doctors agree you can add into your diet to help lose belly fat.
Yogurt
Yogurt is the one food you need to incorporate into your diet to lose belly fat, and lose it fast. Because it is high in protein and calcium, yogurt can help fight fat when added to a healthy diet and exercise plan. Plus, yogurt has an outstanding probiotic content, which means it can fight bloating and inflammation for a flatter look to your stomach.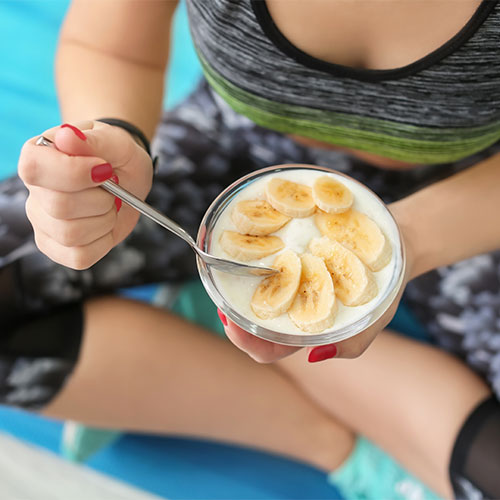 Yogurt Is Rich In Many Beneficial Nutrients
Yogurt is chock-full of just about everything your body needs for a healthy diet: probiotics, protein, healthy carbs and calcium. A 6-ounce serving of plain, low-fat yogurt has just 100 calories, 6 grams of carbs, 14% of your daily calcium and a whopping 17 grams of protein.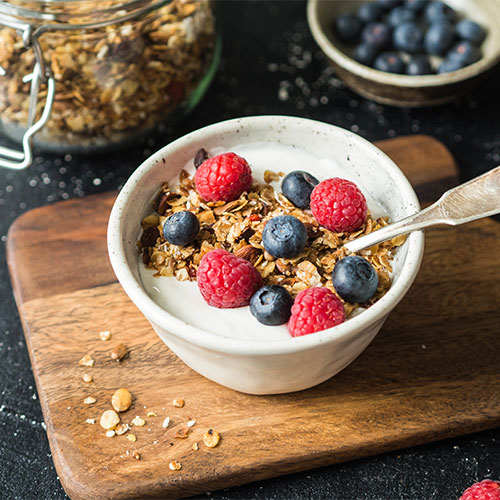 Shutterstock
Eating Plain Yogurt Can Fight Fat
A study found that people who reduced their caloric intake by 500 calories while eating an additional three yogurts a day lost 81% more belly fat than people who didn't add yogurt into their diet plan. This is because the high calcium content of yogurt can prevent fat from entering your cells if you eat a low-fat yogurt before a meal.
Just remember to stick to plain, low-fat Greek yogurt because flavored or fruit yogurt typically has a lot of added sugar, which can prevent weight loss.