By now, everyone knows that Beyoncé killed it at Coachella. And, if you're a huge fan of the singer and an avid Instagram user, you've probably memorized her set list, too. New details about Bey's Coachella performance have been released, including the products she used to keep her skin glowing and looking flawless on stage.
The Best Drugstore Mascara
Beyoncé's makeup artist Sir John revealed that he used a majority of affordable drugstore products for the singer's glam–and one of them was L'Oreal Paris Voluminous Lash Paradise, which is one of the bestselling drugstore mascaras and is always selling out.
Beyoncé's Coachella Makeup Breakdown
"She wanted to look young, fresh, and like she wasn't trying too hard. I was really inspired by the dress rehearsal, I didn't want to take her out of the element of the show by making her too girly or too minimal or sleek, I wanted her to look like a college girl on campus. Remember the movie School Days by Spike Lee? That was my inspiration," Sir John tells Refinery29.
As for the eyes, the MUA used tons of warm, shimmery glitters to get Bey's now iconic glow. He used mascara and black eyeliner to tie the look together. "I created a glittery lid by mixing a few different glitters. I started with a warm, terracotta base, mixed in an iridescent purple then applied glitter on the center of the eye," he explains. "For eyeliner, I used MAC's Brownborder on the bottom and a black liner on the top. I always tell women, even though you make your wing with black, coffee eyeliner on the bottom is the best finisher because it doesn't weigh down the eyes. Then I used the Lash Paradise mascara by L'Oréal and the brand's Infallible Chocolate Lip Color on her lips."
Now that we know which products Beyoncé used, the question of how it held up through all of that singing and dancing still remains. Sir John says that the key to long-lasting makeup is layering. "It's basically like keeping your makeup on through two hours of cardio. Layering is the key, so you want to use a liquid foundation, then set it with bronzer; a cream blush, then set it with powder blush; eyeliner, then set it with shadow. No matter what part of the face, it has a double application," he continues.
Good to know! Here are some of the products Sir John used to create Beyoncé's gorgeous Coachella glam: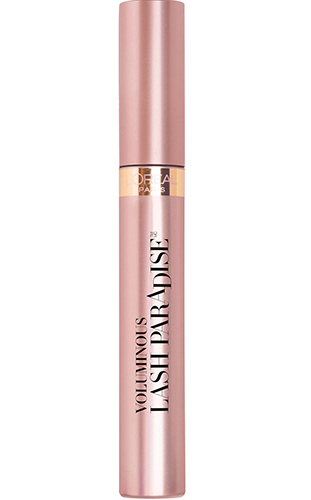 L'Oreal Paris Voluminous Lash Paradise Washable Mascara ($8.97)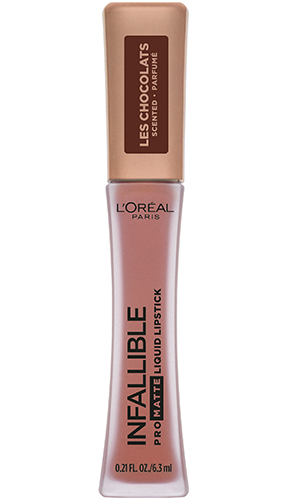 L'Oréal Paris Infallible Pro Matte Les Chocolats Lipstick ($7.97)
MAC Fluidline ($18.00)
MAC Technakohl Liner ($18.00)
Tom Ford Bronzing Powder ($68.00)
[Photo: Splash]
SheFinds receives commissions for purchases made through the links in this post.