2017 brought us a lot of amazing wedding trends, but experts say that 2018 weddings are going to be SO different from last year. From the décor and floral arrangements to the invitations and cuisine, here are the biggest trends that brides are going to be OBSESSED with in 2018!
[Photos: Shutterstock]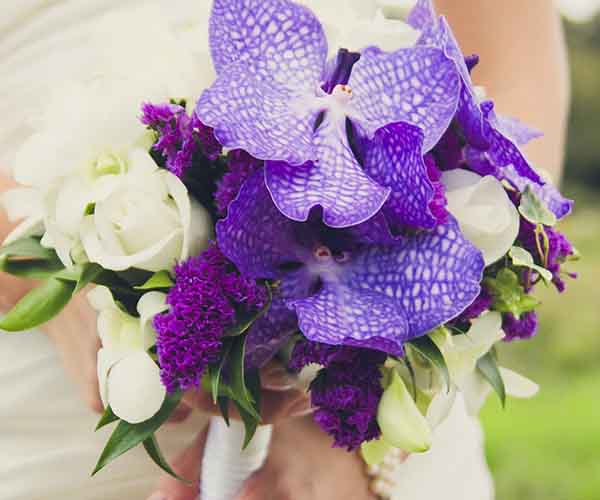 Bold Colors
Brides are already obsessing over bolder colors for 2018. "Gone with the blush tones that were so prevalent in years past. Thankfully, the Pantone color of the year is Ultra Violet, so those bolder colors are making their way back into wedding palettes," says Amanda Lankford of Amanda Jewel Floral + Design.
International Cuisine
No more chicken or beef with a starch and a veggie on the side--you're going to see more taco bars, Asian cuisine, Italian, you name it, says Melissa Hernandez of MH Event Productions.
Hanging Floral
Brides are wanting bigger floral displays to create dramatic entrances, says Sarah Richardson of Leafy Couture. "Floral installations with a flowing organic feel or glamorous floral column backdrops as a photo opportunity."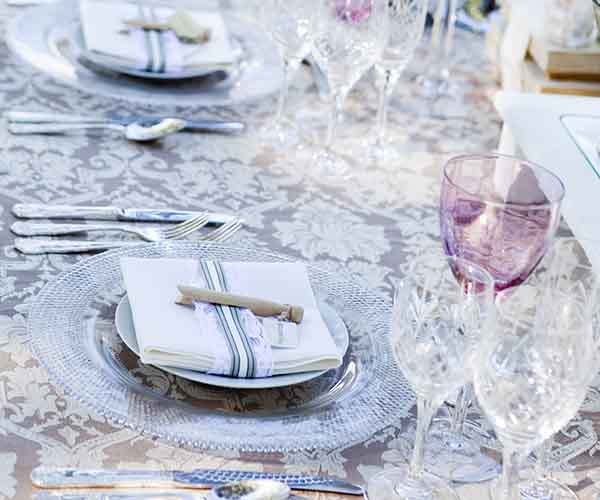 Patterned Linens
Patterned linens are back, says Kim Sayatovic of Belladeux Event Design. "No longer will we see solid colors in pastels and whites, but clients want mixed colors to brighten up the room."
Colored Candles
Instead of the standard white and ivory candles, couples are looking to add a splash of color to their décor accents, says celebrity wedding planner Mindy Weiss. "Colored candles on tablescapes or peppered throughout the event space are an easy way to add something unexpected to your décor."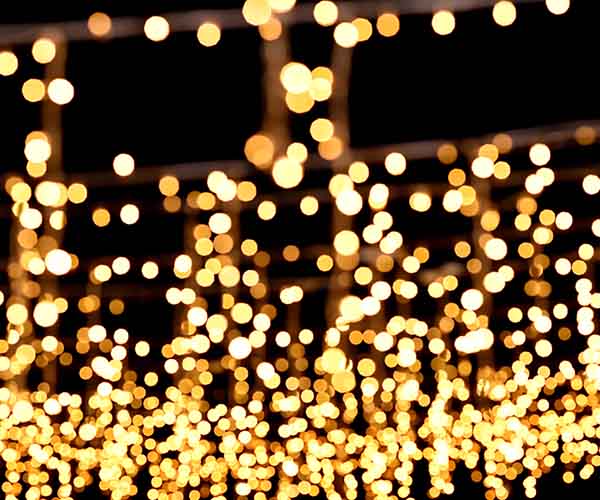 Celestial Themes
Many brides will look to the stars for inspiration, bringing starry details to the forefront with twinkling fairy lights, delicate crystals and swathes of deep rich purple velvet, says Tifany Wunschl of Gourmet Invitations.
Acrylic Detailing
Acrylic will be a popular theme for 2018 weddings - from escort card displays and menus to tablescapes and floral display boxes, says Vaishali Shah of Ananya Cards. "We are seeing that wedding invitations do not have to be created using just paper. We are witnessing several textures and materials in weddings and wedding stationery - such as acrylic, fabric, agate, leather, metal to name a few."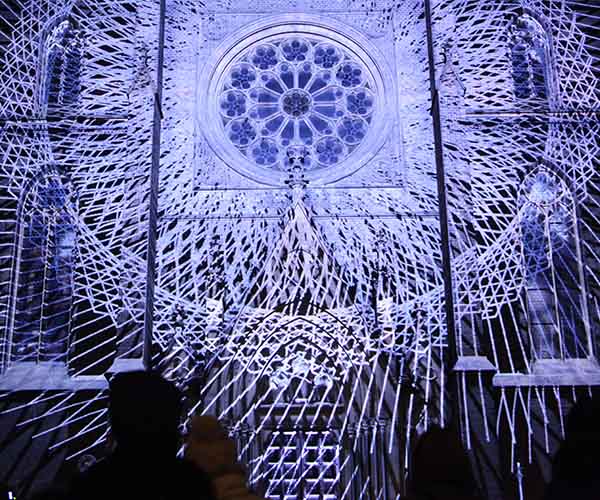 Video Mapping
"Video mapping is really going to take off in 2018, as it is finally becoming more affordable for most couples as the technology has grown," says Kevin Dennis of Fantasy Sound Event Services.
Velvet, Velvet, Velvet!
"Velvet has hit the wedding scene with a big, glamorous bang," says Kylie Carlson of International Wedding Trend Report. "When it comes to velvet in 2018, it's all vibrant jewel tones like emerald, ruby, amethyst and sapphire. This look is surprisingly versatile, adding a dose of glamour to more minimalist spaces and a textural counterpoint to more organic ones."
Dessert Tables
Many brides will opt for a dessert table instead of a traditional wedding cake, says Alice Bil-Szot of Studio Epic. Think a gourmet cookie, treat and baked goods table with colorful macaroons, meringues and eclairs. Couples should also offer guests takeaway boxes/containers so the desserts can also serve as favors.
Multicolored Stones
"These stones will add dimensional color in bridal accessories and dress accents to help brides express their own, one-of-a-kind look," says Dareth Colburn, CEO & Founder of USABride and the Dareth Colburn Bridal Collection.
Lounges
There will be an emphasis on providing areas for people to sit, mingle and enjoy each other throughout the course of the night, says Jessica Rieke of Jessica Rieke Photography. "Proper lounge setups will be key to facilitate that, with a lot of rental companies focus on offering rugs, couches, chairs and pillows in a variety of aesthetic to provide this service to couples."
Copper & Rose Gold
Accents of copper and rose gold will be visible throughout weddings, says Bil-Szot.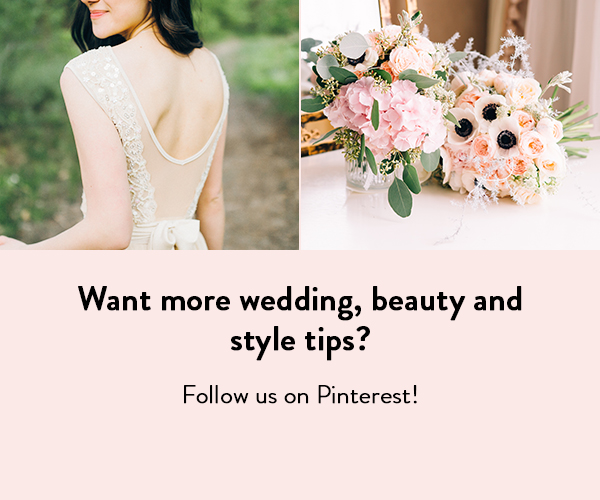 Want more wedding tips and advice? Follow SheFinds on Pinterest!