While there are worst ways to spend your day, shopping for a new bra isn't exactly a walk in the park—especially if you have big boobs. The sad reality that bustier women face is that there just aren't very many options on the market that are comfortable AND affordable.
For women with big boobs, the most important element to look out for when buying a new bra is the comfort. You need support for your chest, without compromising your shoulders or back. That's why it's so important to read customer reviews. Because if you think about it, who knows what works best for women with big boobs, better than women with big boobs.
According to thousands of customer reviews, this is the world's most comfortable bra in the world for big boobs on Amazon.
Playtex Women's 18 Hour Original Comfort Strap Bra ($10)
Playtex Women's 18 Hour Original Comfort Strap Bra is designed with your comfort in mind. The original Playtex comfort straps are wider and help relieve pressure and prevent digging in at your shoulders. The spanette fabric keeps your supported and comfortable, even on those super long days where you're constantly on your feet. The bra features higher sides for added coverage and rounder cups to prevent spillage.
Read on to find out what over 8,000 people are saying about the Playtex Women's 18 Hour Original Comfort Strap Bra.
Best customer review: "I have been searching for a comfortable, wireless, supportive, inexpensive bra in a large cup size for a couple of years now. I ordered this one hoping for the best. Here's what I have found:
1. Support - Awesome! My girls are where they belong! I don't feel them bouncing around when I'm moving about.
2. Comfort - pretty good. The band around does dig into my side at times because the band is too tight. The straps also dig into my shoulders, but I have very heavy breasts.
3. Fit - get a size bigger in the band than you normally wear. I bought this in the same size as all my bras, even the one I bought in a different brand with this order. All my other bras I have to use the smallest length. This one I am on the last hooks and it's still a little tight. The cup size fits well. I do not have the girls sneaking out. The back does allow for "back breasts" when fitted too tight.
4. Price - can't beat it!"
Shop The Most Comfortable Bra For Big Boobs On Amazon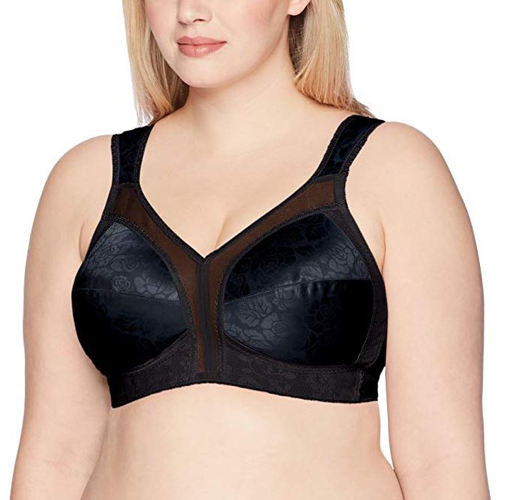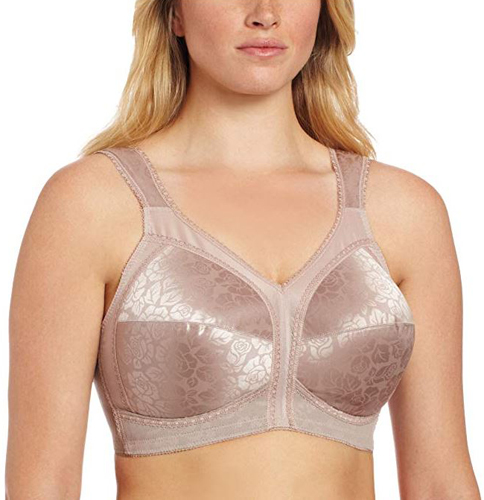 SheFinds receives commissions for purchases made through the links in this post.