Blackheads are one of the most stubborn types of acne and they can be extremely difficult to get rid of. "Blackheads are just an oxidized mix of oil and dead skin cells that are sitting in pores — the exposure to air is what causes them to oxidize and turn black," says dermatologist Dr. Rachel Nazarian. Picking at blackheads can make them worse. Instead, use one these cheap products to get rid of blackheads for good.
Garnier SkinActive Clean+ Blackhead Eliminating Scrub
This Garnier scrub addresses both oily skin and blackheads. It contains detoxifying charcoal and salicylic acid, which work together to help de-clog pores and clear complexion. "After using a salicylic acid product for several weeks, many of the blackheads will resolve, but others will just loosen," says Dr. Nazarian.

Garnier SkinActive Clean+ Blackhead Eliminating Scrub ($7.09)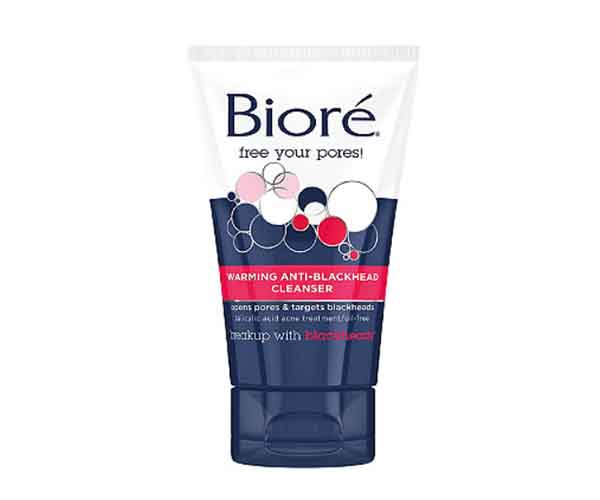 Bioré Anti-Blackhead Cleanser
This Bioré cleanser has a warming effect that helps open up pores and clear them out. It uses 2% salicylic acid to help clear stubborn blackheads. "The cells in the lining of the hair follicles of people with acne tend to multiply quickly, and stick to one another," says dermatologist Dr. Whitney Bowe. "Salicylic acid works by dissolving this cement that holds those sticky cells together in the clogged pores."
Bioré Complexion Clearing Warming Anti-Blackhead Cleanser ($7.99)
St. Ives Blackhead Clearing Green Tea Scrub
De-clog pores and clear blackheads with the power of green tea and olive leaf extracts, as well as blemish-fighting salicylic acid. "A 2012 study revealed that ethanol extracts of several herbs, including green tea, exhibited the potential for inhibiting acne when incorporated into a topical moisturizer, specifically acting against acne-causing bacteria without provoking irritation," Dermatology News reports.
St. Ives Blackhead Clearing Face Scrub Green Tea ($3.59)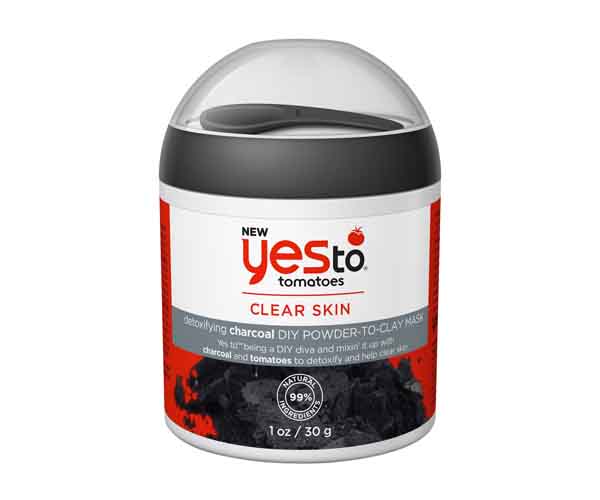 Yes To Tomatoes Detoxifying Charcoal Mask
Yes To Tomatoes' powder-to-paste face mask help clear blackheads and de-clog pores with detoxifying activated charcoal. "When dirt and oil in your pores come in contact with the carbon [in activated charchoal], they stick to it and then get washed away when you rinse," says cosmetic chemist Ni'Kita Wilson.
Yes To Tomatoes Detoxifying Charcoal DIY Powder-to-Paste Mask ($15.99)
Neutrogena Blackhead Eliminating Daily Face Scrub
This Neutrogena scrub not only eliminates blackheads, but also prevents new ones from popping up as well. The gentle formula contains salicylic acid to clear blackheads and exfoliating beads that help improve skin complexion. "Salicylic acid can penetrate the pores of the skin, which is why it's often used in products that treat acne lesions, including whiteheads and blackheads," Livestrong reports.
Looking for a natural, at-home remedy to treat blackheads? Check out this DIY charcoal face mask at SheFinds.com!