Clean eating is all about eating fresh whole foods. It's not hard or difficult to eat clean—it just takes a little effort to prep your meals with wholesome ingredients. An easy way to cook clean meals is with your handy-dandy slow cooker. If you are looking for delicious whole food recipes to try this week, here are four healthy and tasty meals to cook in your slow cooker.
If you craving the warm spicy goodness of Indian curry, this recipe does not disappoint. It features a full range of savory spices that match perfectly with the natural sweetness of carrots and sweet potatoes. Serve with a side of naan bread or basmati rice.
Sweet potatoes
Carrots
Coconut milk
Tomatoes
Cumin
Curry powder
Garam masala
Red lentils
Vegetable broth
Garlic powder
Onion powder
Spinach leaves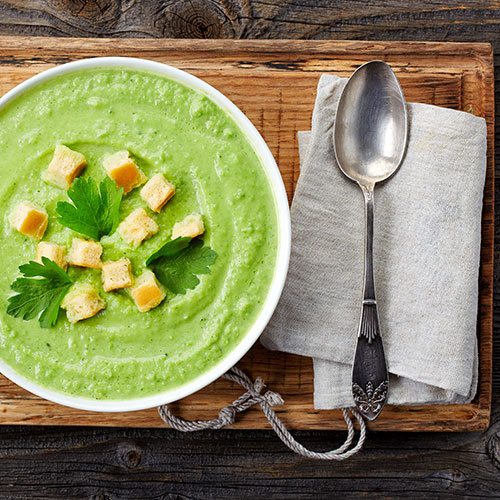 Roasted Pepper and Avocado Soup
Slow-cooked peppers and creamy avocado make a delicious combination in this rich, velvety soup. Full of immune-boosting vitamin C and healthy fats, the soup tastes great served right out of the slow cooker or served cold.
You'll need:
Safflower
Yellow onion
Poblano chile peppers
Yellow bell peppers
Garlic
Chile powder
Cumin
Avocado
Skim milk
Sea salt
Low-fat sour cream
Lime
Chicken Tikka Masala
This lightened up Indian dish favorite is made with tomato sauce, chicken breast, coconut milk and various flavorful, bold spices. Typically made with heavy cream and butter, this version gets a healthy make-over but it's not short on flavor.
You'll need:
Olive oil
Onion, chopped
Jalapeno
Garlic, minced
Crush tomatoes or tomato puree
Ginger
Lemon
Garam masala
Paprika
Cayenne pepper
Turmeric
Curry powder
Black pepper
Salt
Boneless skinless chicken breasts
Light coconut milk
Greek yogurt
Cilantro
Honey Harissa Chicken with Chickpeas, Feta and Jeweled Pomegranate Rice
This dish is as delicious as it is beautiful. The dish is spicy, but sweet and tangy and pairs well with the pomegranate rice. The chicken is cooked in the slow cooker and the rice can be prepared right before serving.
You'll need:
Harissa
Coconut milk
Low sodium soy sauce
Honey
Chipotle chile in adobo
Ginger grated
Garlic minced
Cinnamon stick
Carrots chopped
Red bell pepper chopped
Skin-on chicken thighs or boneless chicken breasts
Pepper
Chickpeas
Cilantro
Mint
Feta
Jasmine rice
Water
Saffron optional
Molasses
Tablespoons butter
Pistachios
Almonds
Orange zest
Pomegranate