You know that you're supposed to separate your laundry, but have you ever wondered why? Or if it even really makes that big of a difference? We had the same question, and brought it to Tide & Downy Principal Scientist Mary Johnson to get the most scientific answer so we could put our doubts to rest.
Find out what Mary said >>
The answer is yes--that is if you want your clothes to last a long time.
"Separating your laundry is a simple step you can take to improve the longevity of your clothing," Mary says.
Why?? What happens if you don't?? >>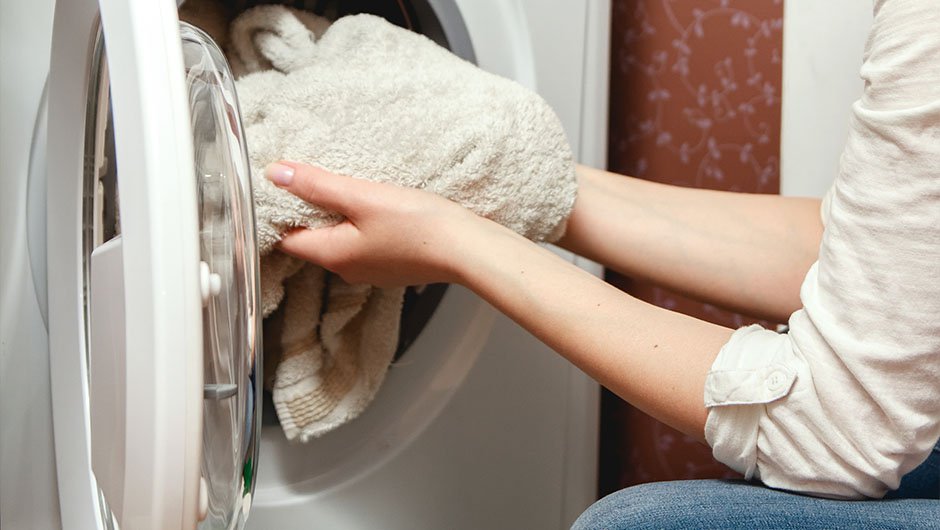 If you don't separate your clothes by color and fabric type, you run the risk of having them wear out sooner.
"Separating your laundry can help avoid any rubbing in the wash that can cause damage and color transfer," Mary explain. "For example, denim gets super-heavy and rough when wet and it can damage more delicate fabrics when it rubs up against them in the wash. The indigo dye in denim can also cause discoloration."
Yikes! So what's the best way to do it?? >>
"Sort clothes by color family, (ex: whites, mediums and darks) and by fabric type (ex: delicate fabrics VS. more durable fabrics, like denim.)"
Once clothing is separated, Mary recommends adding Downy Fabric Conditioner to the load can help protect clothing from fading, stretching and fuzzing caused by the wear and tear of the washing machine cycle. There you go!