While regular exercise is a crucial element to losing weight and keeping those stubborn pounds off, there's no denying that maintaining a healthy diet is the most important part to staying fit and keeping your metabolism functioning at its best.
Shutterstock
Bottom line: you can't out exercise a bad diet. If you eat healthy for breakfast, lunch, and dinner, there may be one area where you're seriously lacking in the nutrition department: your late night snack.
Before you call it a night, try sipping on this one fat-burning drink to give your metabolism an extra boost while you sleep.
Shutterstock
The answer may surprise you, but milk has been found to have some amazing health benefits. Remember when your mom used to make you a warm cup of milk before bed to help you fall asleep? She was onto something!
Studies have linked consuming whole milk (not skim or low fat or soy) with helping your metabolism run at optimal levels.
Shutterstock
"A glass of milk (warm or not) can help you sleep more soundly, thanks to a healthy dose of tryptophan and calcium," said Bridget Murphy, R.D.N., C.D.N., at NYU Langone Medical Center to Women's Health. "And more sleep means less next-day cravings getting in the way of your pounds-dropping goals."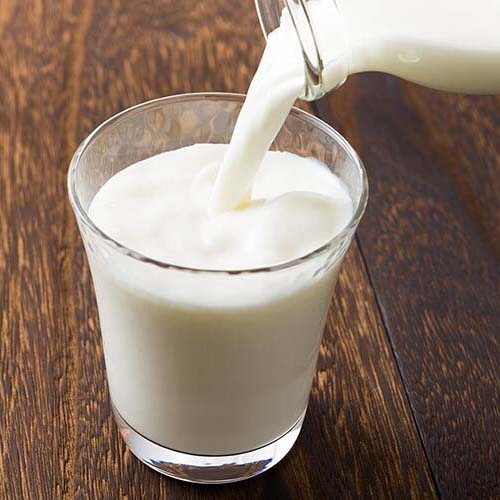 Shutterstock
The protein found in milk, called Casein, is also digested slowly by the body which helps build muscle while you sleep and burn more calories. All of these healthy properties make milk a great late night drink to have for weight loss.