For many of us, cheap skincare products are a godsend. Instead of spending hundreds of dollars a month on skincare at high-end beauty stores, we're able to save loads of money by heading into our local drugstore.
What we don't consider, though, is that a lot of skincare products have harmful chemicals in them that are not great for our skin. While we may be saving money on expensive brands, we're sacrificing the welfare of our skin, simply for price.
[Photos: Shutterstock]
If you're dead-set on finding skincare products in a drugstore, you're not alone. Some of us cannot afford to visit the high-end stores every month. When you do go to the drugstore, though, make sure you avoid products that contain alcohol.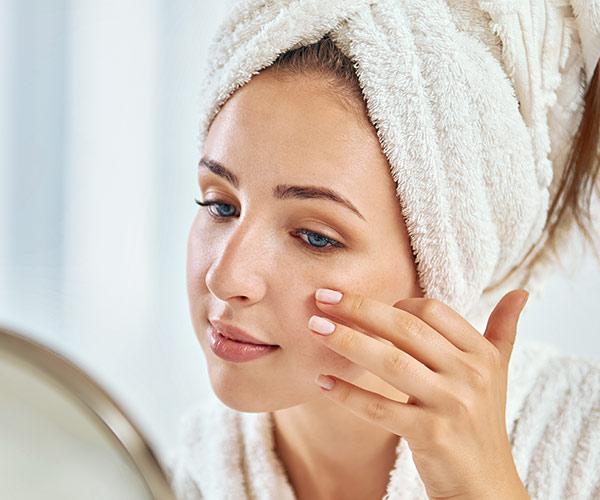 Dermatologist Dr. Russak says, "I would highly recommend weeding out ingredients like alcohol and fragrance. Many toners and creams have alcohol, which can deplete your skin's moisturizer levels, leading to irritated, itchy skin."
Alcohol in skincare products could mean any of the following, "Ethanol, Denatured alcohol, Ethyl alcohol, Methanol, Benzyl alcohol, Isopropyl alcohol, or SD alcohol."
These types of alcohol can dry out your skin to a very uncomfortable degree and even cause rashes.
So next time you're in the drugstore, or even a high-end beauty store, be sure to avoid skincare products with alcohol in them. Your skin can become inflamed, irritated, and even worse than it was before. Trust us on this one!