Most doctors discourage getting your calories from liquids, especially if you are over 50.  Instead, a healthier option is to eat a well-balanced meal. However, smoothies are a great alternative if you are sick of salads and lean proteins. Not every smoothie will help you lose weight—it depends on what you put in it. Try these fat-burning smoothie recipes that will help shrink your waistline.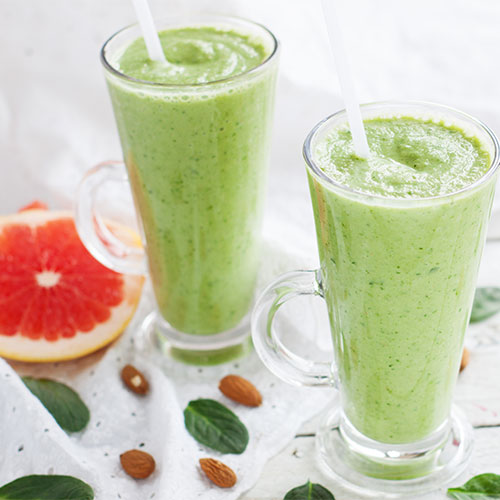 This smoothie is so effective and healthy, it's literally called "fat-burning". The ingredients in this smoothie are paired together to help boost your metabolism and burn fat. It features metabolism-boosting ingredients such as green tea, cayenne pepper, and avocado and high fiber fruits and veggies to keep you full for hours.
You'll Need
Spinach
Mint leaves
Celery
Green tea
Grapefruit
Pineapple chunks
Avocado
Cayenne pepper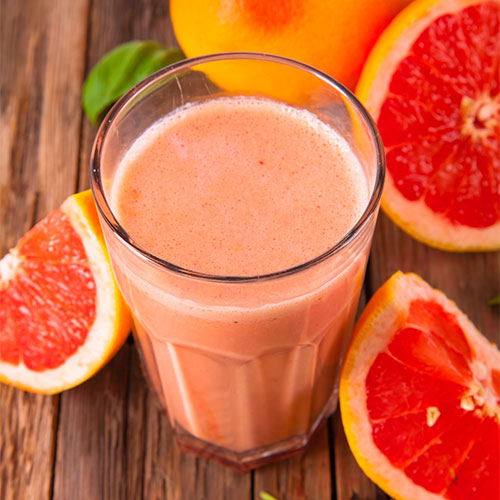 Red Grapefruit & Pineapple Slim Down Smoothie
This smoothie is delicious and packed full of vitamins and nutrients. Both grapefruit and pineapple have fat-burning and metabolism-boosting properties, so it's the perfect smoothie to have when trying to drop pounds.
You'll Need:
Orange Juice
Red Grapefruit
Frozen Pineapple
Frozen Strawberries
Vanilla Greek Yogurt
Handful of Ice
This smoothie uses the metabolism-boosting power of green tea to help blast fat from your waistline. Green tea is a nutritional powerhouse. It has flavonoids and antioxidants that help battle chronic diseases. This smoothie also uses oats to help keep you full and fruit to satiate your sweet tooth.
You'll Need:
Green tea
Low-fat Greek yogurt
Quick oats
Banana
Mixed berries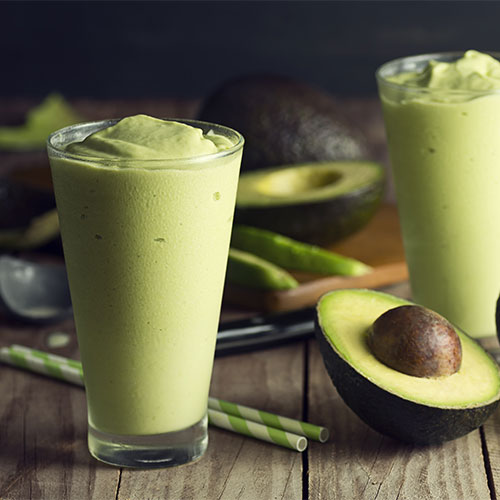 Protein-Rich Avocado Chia Smoothie
This smoothie is a triple threat of healthy fats, plant protein, and fiber and it is vegan-friendly. The chia seeds and avocados are a great source of healthy, anti-inflammatory fat. Drink this smoothie after a workout for post-exercise muscle repair.
You'll Need:
Unsweetened almond milk
Banana
Avocado
Plant-based protein powder
Chia seeds
Maca
Cinnamon
Unsweetened coconut shreds