Everyone knows that chapstick and lip balm are winter essentials, but it can be extremely difficult to find a brand and formula that actually works. In fact, most companies use drying ingredients that suck out moisture from your lips to make you want to keep using the product–which is very sneaky and unnecessary if you ask me!
After being let down by countless balms, sticks, treatments, lotions, and masks that each promised baby smooth lips, you can only imagine how #blessed my life has been since being introduced to Glossier's Balm Dotcom.
These adorable little skin salves deliver instant hydration and actually leave your lips feeling so soft and soooo smooth.
Glossier Balm Dotcom in Coconut ($12)
This is a product that I've seen everywhere and have always been meaning to try. But, it wasn't until Rosie Huntington-Whiteley's Vogue Beauty Secrets video that I realized that I needed it in my life. The model includes it in her morning routine and says it's one of the products that help her maintain her radiant, youthful skin.
It's packed with antioxidants and natural emollients that work together to nourish and repair dry skin. But, remember, this is a skin salve and it's not like other balms. It's got a dense, waxy texture, which is why it works so well to keep moisture locked in all day.
Now, I've never used a "wax" for my lips before, so I was a little apprehensive about how it would feel on my lips. Would it be tacky? Would it leave a film over my lips? Would I be smacking my lips together all day trying to get it off?
I'm pleased to say that it feels incredible and doesn't leave any weird films or feelings on the lips. The texture is thick enough for you to know that it's working, but soft enough that it offers a soothing feel. Plus, it absorbs pretty quickly and it smells amazing, too!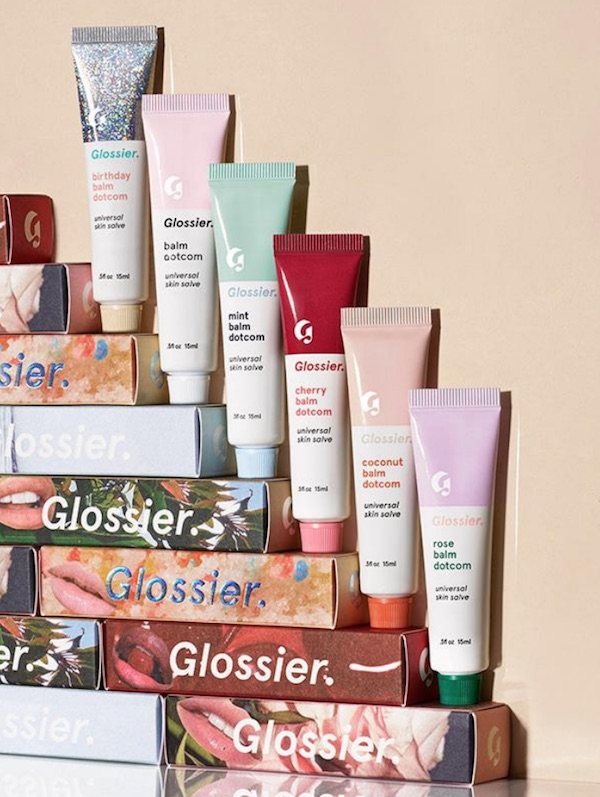 Glossier Balm DotCom ($12)
Rosie's favorite flavor is Rose, which offers a sheer, barely-there pink tint. But, it's also available in Original (fragrance-free, untinted), Birthday (untinted, subtle shimmer), Cherry (a sheer red tint), Mint (untinted, cooling feel) and Coconut, which is the one I tried and is described as being "beachy and untinted" by the brand.
Since I prefer tinted lip balms and the blotted lip look, I decided to give the Cherry flavor a try, too! It added a rosy, natural-looking hue to my lips, smelled like cherries, and lasted through my morning coffee and granola bar--which we all know is MAJOR! Its sheer red tint makes for the perfect everyday lip, especially if you're like me and don't like to wear super-pigmented lip colors.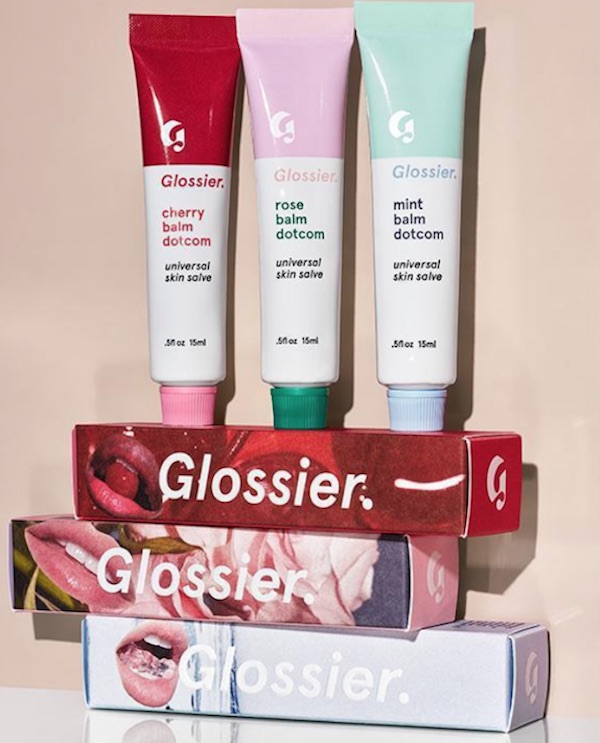 Glossier Balm Dotcom Trio ($30)
Soon, I'll be the proud owner of all of the Balm Dotcoms, and I definitely recommend you doing the same! If you suffer from chapped lips and feel like your go-to chapsticks and balms aren't cutting it anymore, then Balm Dotcom is for you. It's a product that you can feel working from the moment you apply it and won't let you down.
Are you a fan of Glossier's Balm DotCom? Let us know your thoughts on this game-changing skin salve and which flavor is your favorite in the comments below!
[Photos: Glossier]
SheFinds receives commissions for purchases made through the links in this post.