Raise your hand if you get all your beauty products on Amazon. *raises both hands*
Why? They have every product under the sun and you can use the reviews to choose the most effective products (which beauty buffs know is so important since there are literally *billions* of products on the market today).
Plus, they feature "Best Sellers," aka, the most popular products every woman should own. There's no reason to shop the department store counter for effective skincare or makeup anymore. Plus, with Prime you get free shipping.
Some of the best beauty products we've found on Amazon are highly-rated because they are cheap AND natural. Case in point: Amazon Best Seller brand Gold Mountain Beauty, a natural vegan beauty brand based out of Boston, Massachusetts.
Their products, like the bestselling Fungal Nail Eliminator, contain organic and locally sourced ingredients like Seaberry Oil, Activated Coconut Charcoal, and Dead Sea Clay. Not only that, but they're also totally affordable ($13-$25). Plus, they're Prime eligible and highly-rated. Yas!
SEE GOLD MOUNTAIN'S BEST SELLERS
And we have huge news from the brand. They just launched a new acne product that is set to be an epic bestseller: the brand new Drying Lotion!
Their Drying Lotion is reminiscent of Mario Badescu's cult product of the same name. It contains salicylic acid, sulfur colloidal and zinc oxide to clean skin, dry out acne and prevent scars. It works SO fast (like, within hours) to shrink the redness and size of pimples. If you're an acne sufferer you need a pink drying lotion in your cabinet. It's a must-have. And this cheap natural product isn't going to stay in stock!
Gold Mountain Beauty Original Drying Lotion with salicylic acid ($19.97)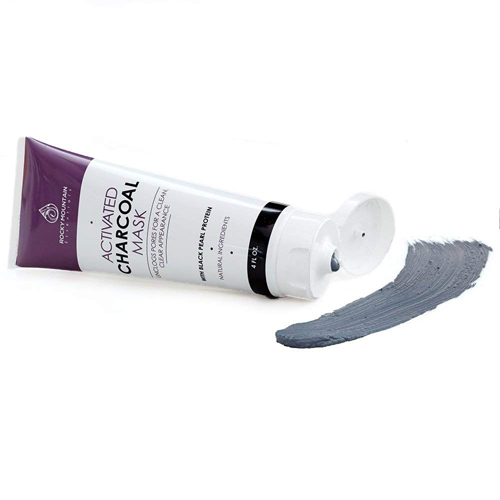 Anti-Aging Face Mask Cream with Activated Charcoal Bentonite Clay and Black Pearl ($11.99)
SheFinds receives commissions for purchases made through the links in this post.