Graphic t-shirts have become a staple wardobe item, but many of us are still clueless about how to actually style them without looking like a grunge wannabe. We've come to the rescue, and rounded up four different ways to style that statement tee you've been dying to try out.
[Photo: Mind Body Swag]
Stick to the classics. If you want to rock a graphic tee but don't know where to begin, start small and pick one with a simple, classic logo. You can't go wrong with this timeless style, and it gives off a cool vintage vibe that puts your other t-shirts to shame.
[Photo: Shutterstock]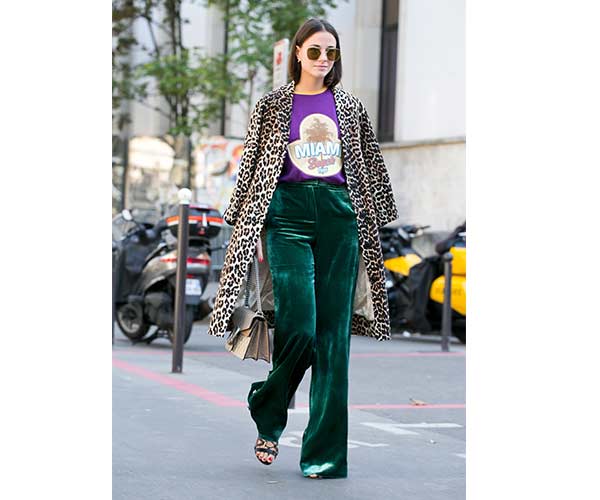 Pair it with a polished jacket. No matter what type of graphic tee you wear, pairing it with a sophisticated jacket gives it a much more professional take. Top off your graphic tee look with your favorite blazer or trench coat for an easy, put-together outfit.
[Photo: Shutterstock]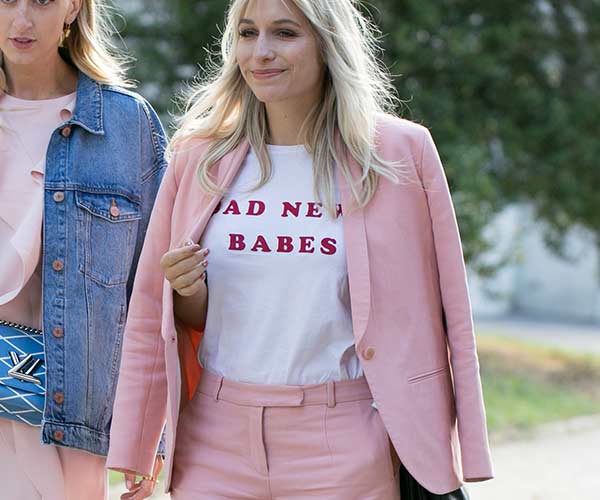 Wear a funny tee. Graphic t-shirts come with so many different expresions, so show off your humourous side with a quirky saying. It'll definitely add some spunk to your 'fit.
[Photo: Shutterstock]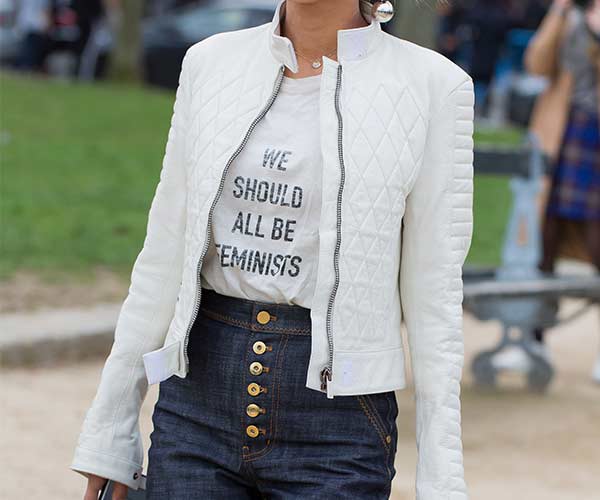 Tuck it in. The main key to pulling off a graphic tee is tucking it into your outfit. This makes it look so much more flattering, and tucking the t-shirt into a skirt or high-waisted pants can help make your legs look longer. Play with different bottoms for easy everyday looks. You can even pair a graphic tee with a pencil skirt for the office, depending on your dress code.