Alison Chemla, founder of jewelry brand Alison Lou, has teamed up with J.Crew on an exclusive capsule collection of colorful statement jewelry–all under $80!
The Alison Lou x J.Crew collection just hit stores and online, and is already getting buzz for being one of the more fun & affordable jewelry collabs of summer.
Who is Alison? The designer is known for her celebrity-favorite diffusion line Loucite, which completely sold out online. Gigi Hadid, Blake Lively, Lupita Nyong'o, Priyanka Chopra, Emily Ratajkowski and many others are fans.
The exclusive collection features 25 pieces of cool-girl jewelry–from beaded hoops and cuffs, crystal stretch bracelets, heart studs, stackable rings and more.
"Following the release of our brand's first diffusion collection last April, we quickly realized that consumers were responding positively to the Alison Lou aesthetic, especially when offered at a lower price point," Alison said in a release. "It feels like a natural progression to explore this even further with J.Crew as our partner."
Shop the collection now: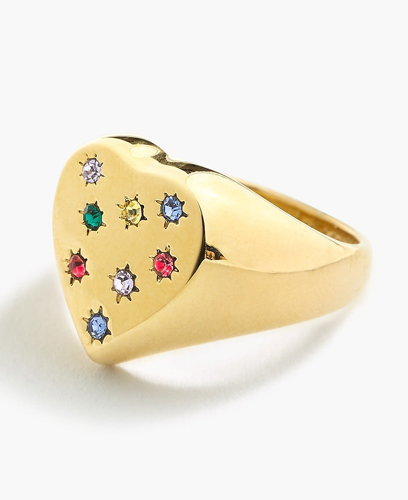 J.Crew X Alison Lou Heart-Shaped Ring ($59.50)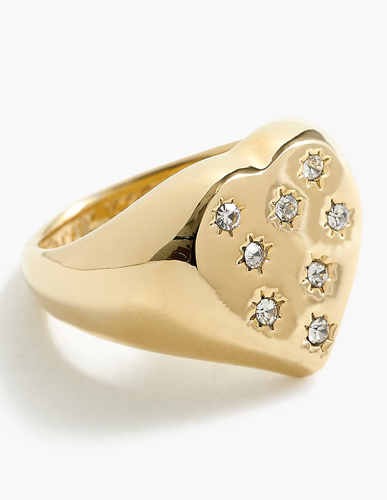 J.Crew X Alison Lou Heart-Shaped Ring ($59.50)
J.Crew X Alison Lou Heart-Shaped Earrings ($49.50)
J.Crew X Alison Lou Heart-Shaped Earrings ($49.50)
J.Crew X Alison Lou Striped Beaded Hoops ($65)
J.Crew X Alison Lou Striped Beaded Hoops ($65)
J.Crew X Alison Lou Striped Beaded Hoops ($65)
J.Crew X Alison Lou Crystal-Studded Hoop Earrings ($59.50)
J.Crew X Alison Lou Crystal-Studded Hoop Earrings ($59.50)
J.Crew X Alison Lou Crystal Bracelet ($39.50)
J.Crew X Alison Lou Crystal-Studded Hoop Earrings ($59.50)
J.Crew X Alison Lou Crystal Bracelet ($39.50)
J.Crew X Alison Lou Crystal Bracelet ($39.50)
J.Crew X Alison Lou Crystal Bracelet ($39.50)
J.Crew X Alison Lou Crystal Bracelet ($39.50)
J.Crew X Alison Lou Crystal Bracelet ($39.50)
J.Crew X Alison Lou Crystal Bracelet ($39.50)
J.Crew X Alison Lou Crystal Bracelet ($39.50)
J.Crew X Alison Lou Beaded Heart Drop-Hoop Earrings ($78)
J.Crew X Alison Lou Beaded Daisy Drop-Hoop Earrings ($78)
J.Crew X Alison Lou Beaded Bracelet ($49.50)
J.Crew X Alison Lou Beaded Bracelet ($49.50)
J.Crew X Alison Lou Beaded Bracelet ($49.50)
J.Crew X Alison Lou Layered Pendant Necklace ($69.50)