Kim Kardashian's new children's clothing collection is getting a lot of attention lately, and it's not for a good reason. The reality star is being accused of plagiarizing the designs from her new collection for her line The Kids Supply! According to Paper Magazine, the designs for her "Rei Bomber" and "Demna dress," were taken from COMME Des GARÇONS and Vetements respectively.
[Photos: Splash]
This major fashion crime was first noticed by Diet Prada, an Instagram account that points out similarities between fashion brand designs. The account posted several pictures of The Kids Supply's designs side-by-side with the original designs -- and things are not looking too good for Kim...
The Rei Bomber features the same graphic, quote and font as the original COMME Des GARÇONS jacket. And as for the "Demna dress," it appears that the brand completely copied Vetements' sparkly dress design with its identical fabric, high neck and open back detailing.
[Photos: Instagram]
A rep for The Kids Supply addressed the accusations, telling Page Six that the pieces are intended to be "homages" rather than copies of the high-end designs, and that their names were meant to show that the collection was paying tribute to the designers in question.
Kardashian also released a statement via Twitter once the accusations began gaining traction in the media. She wrote, "We took 2 pieces from North & Saint's closet that are their favorite pieces & recreated them. 100% or the proceeds for those pieces are being donated to The Children's Hospital Los Angeles."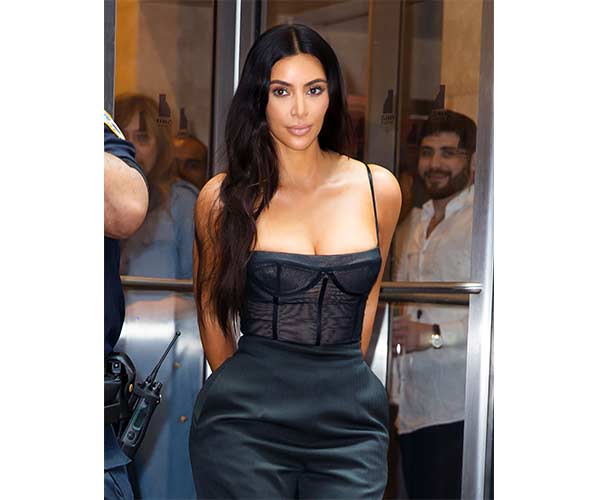 Do you think Kim Kardashian copied these designs? Or, do you think that this whole thing is a big misunderstanding? Let us know your thoughts in the comments below!