I love spin, but I'm definitely one of those girls who sticks to the second or third row, watching, in awe, as the front-rowers slay the class.
First of all, they do all the choreography flawlessly, and when a fast song comes on, they RUN. And it's not just their form that's on point–they're always decked out in brand-new matching leggings and sports bra sets that look like they just popped the tags on them. Major swag!
Especially the shiny leggings. As I started to get more into spin, I noticed that for the front row girls, those slick black leggings were the uniform. They weren't faux leather or coated, they were something else, and when I checked the SoulCycle shop and Athleta where I typically buy workout clothes, I couldn't find anything like them. Wtf!
Upon closer inspection, I noticed that they all had "Koral" branding on the waistband. What was this company?? I hadn't heard of them, but at least now I had a target.
Koral Leggings
Now I know: the leggings I was obsessing over were Koral's Infinity fabric. "Recognizable by its alluring opaque shine," aka once you see it, you know it. This Lycra-based material also provides lightweight flattering support and muscle support. Hence why these ladies could crush a 45-minute class and still look amazing.
Now that I know what they are, I see the brand everywhere. Khloe Kardashian, Olivia Palermo, Cara Delevingne, Jenifer Lopez are just a few of the celebs, influencers and front-row-spin-class types who wear Koral. They have quite a cult following–and apparently, now I'm in the cult.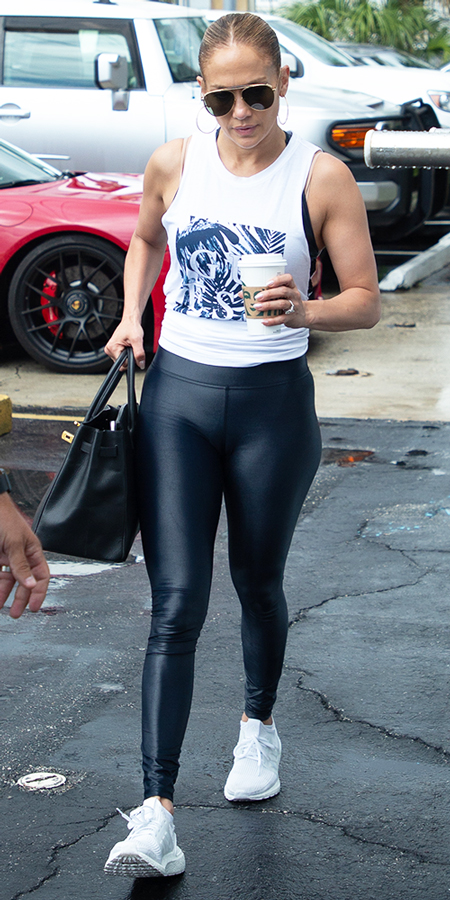 Review
I finally got my hands on a few pairs of the leggings to review for SheFinds. I already knew that I wanted a pair because of how they looked, but I still had yet to actually ride a bike in them. I requested the Lustrous High Rise Legging, a classic black shiny style, as well as a color-blocked Serendipity High Rise Energy Legging. It was like Christmas when they arrived.
The leggings felt amazing when I tried them on. They looked good, too. I was worried that I would look like a stuffed sausage as I occasionally feel in leather leggings from other brands, but these were in a class of their own. They were great in the spin studio, too, even as I attempted to keep up with fast pace and sweated buckets (they're moisture-wicking I found out later). I was able to successfully run an errand after without feeling like a schlub. Plus, they're anti-pilling and so far after two workouts and two washes, they both still look brand-new. I hope that they still have many, many wears in them!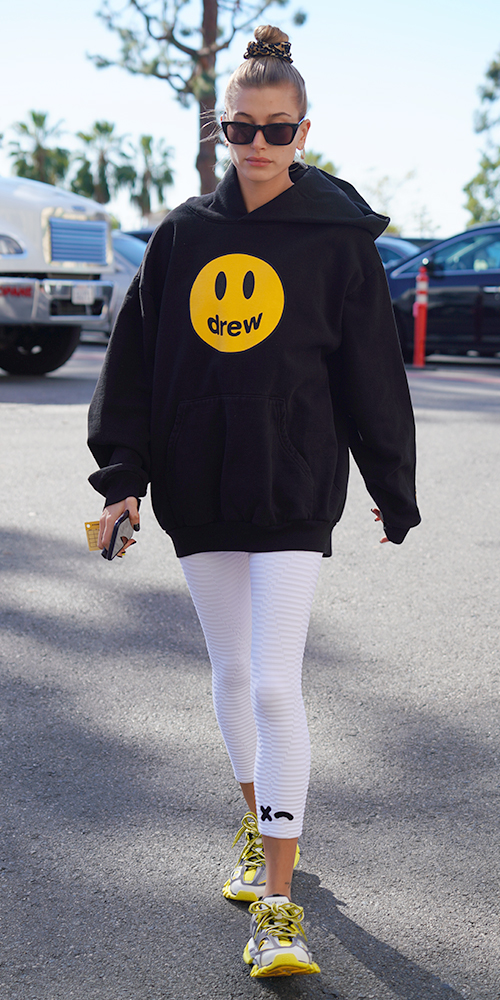 Shop now:
Koral Moto High Rise Infinity Legging ($115)
Koral Charisma High Rise Infinity Legging ($115)