Everyone loves T.J. Maxx for its vast selection of discounted designer products and trendy affordable clothing, accessories, and home décor. But, its huge offerings list can be overwhelming to T.J. Maxx newcomers who haven't perfected their shopping strategy yet.
If you feel like you're always struggling to find cute pieces from T.J. Maxx for your wardrobe or home, we're here for you! After years of shopping at the beloved retailer, we've got a fool-proof hack for navigating the store and finding all the best stuff.
T.J.Maxx Shopping Trick For Saving More Money
This life-changing tip comes from Real Simple's senior editor Katie Holdefehr, who says every T.J. Maxx shopper should follow the brand on social media to stay up to date on their newest arrivals and deals. This also applies to their sister brands Marshalls and HomeGoods, too!
Shopping Hacks For Shopping At T.J.Maxx
"Although the Marshalls and T.J.Maxx shopping experience is all about the in-store treasure hunt, following these stores on social media can tip you off to new arrivals, what other shoppers are finding, and how the selection at various store locations may differ," she says.
By doing this, you're able to browse your store and other locations close to you to see their newest offerings and see what others have found in their racks by following their popular hashtags: "#MaxxLife," "#MarshallsSurprise," and "#GoFinding." Plus, there are fan accounts that have been created by bargain-hunting super shoppers, like @marshallsenthusiasts, where people document their shopping successes at T.J. Maxx, Marshalls, and HomeGoods.
The Ultimate T.J. Maxx Shopping Guide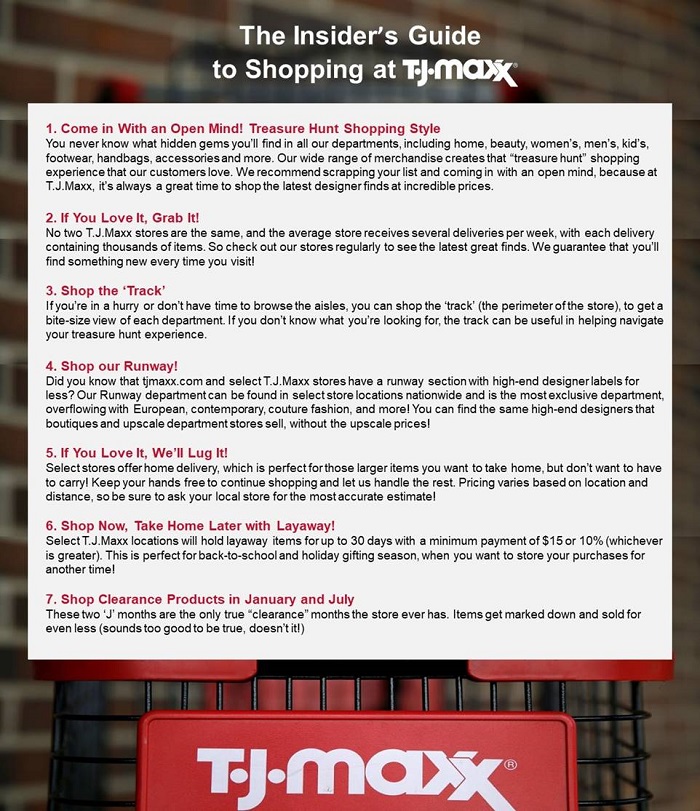 View the full T.J. Maxx Shopping Trick Guide. The department store shared some of their best-kept secrets with shoppers.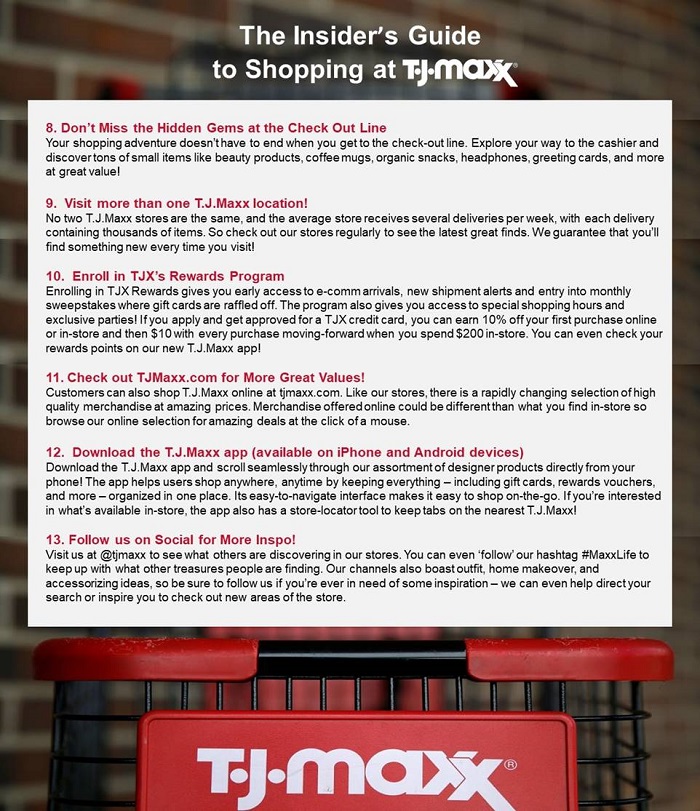 These are such good hacks, right? If you want more inspiration on what to buy from T.J. Maxx, check out the super cute summer clothes our editors have been eyeing on tjmaxx.com below: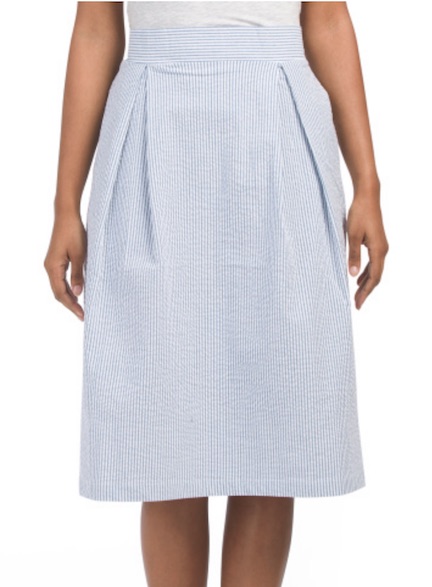 Jane And Delancy Seersucker Midi Skirt ($19.99)
Hurry, it's almost gone!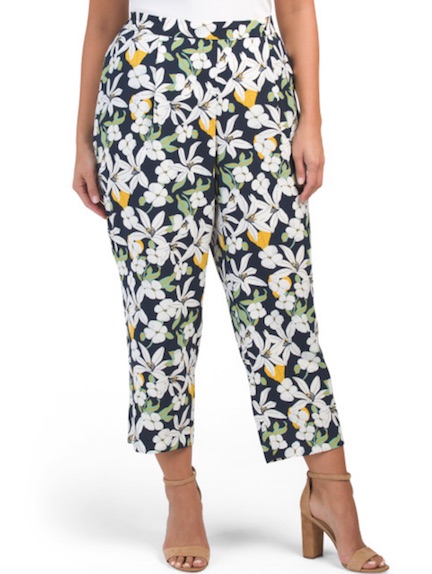 Cynthia Rowley Plus Printed Pull-On Pants ($19.99)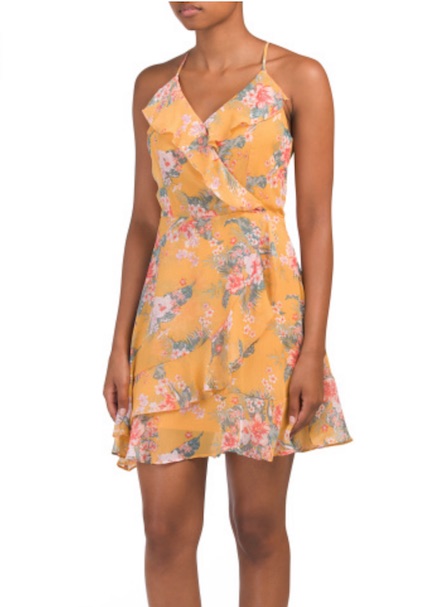 ALMOST FAMOUS Ruffle Faux Wrap Dress ($16.99)
Hurry, it's almost gone!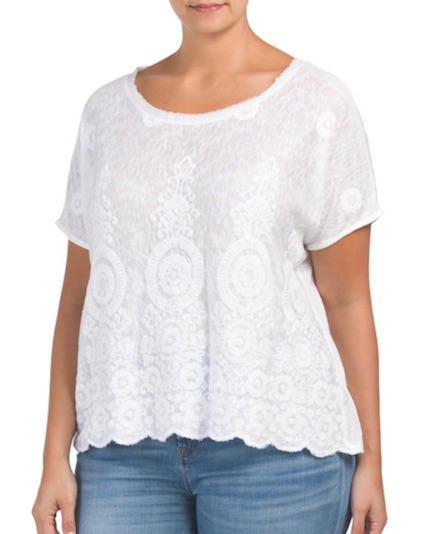 Bellambra Plus Made In Italy Lace Bottom Knit Top ($19.99)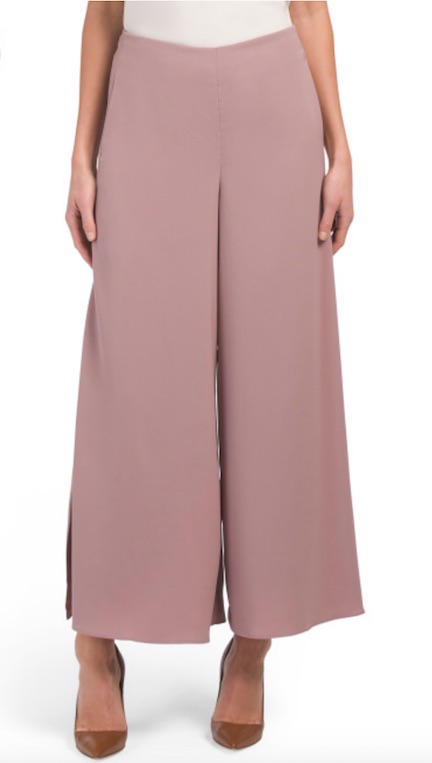 Philosophy Wide Leg Pants With Side Slits ($24.99)
Hurry, it's almost gone!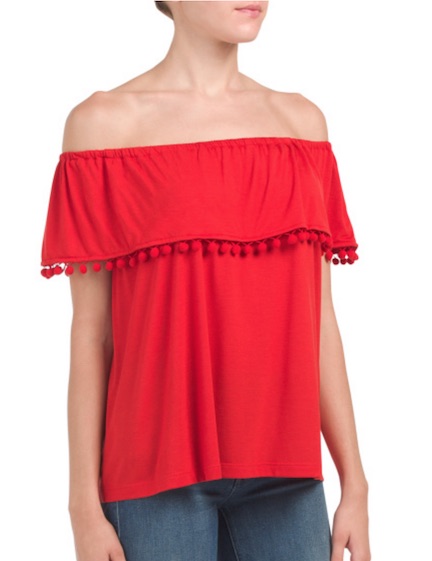 Fever Off The Shoulder Top ($14.99)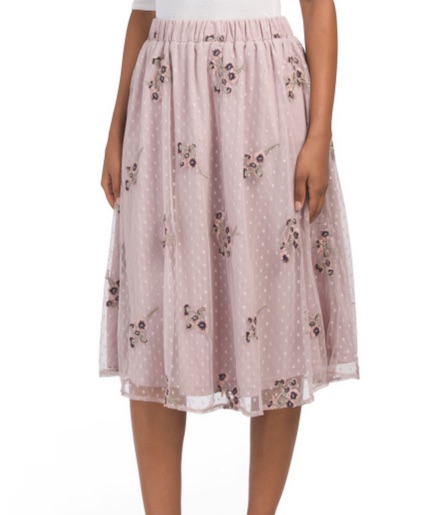 Solitaire Lace Midi Skirt ($24.99)
Do you have any T.J. Maxx shopping tips and tricks that you've learned over the years? Let us know in the comments below!
SheFinds receives commissions for purchases made through the links in this post.