Well, this is a first.
Lime Crime, a beauty brand known for always pushing the envelope, has just launched the first-ever Augmented Reality (AR) technology for makeup packaging!
The cruelty-free company, whose mission is to "revolutionize makeup," has done just that, developing an app that when pointed at the brand's packaging comes to life with trippy visuals and Snapchat-like filters. This takes "playing with makeup" to a whole new level!
Created with Tactic, a San Francisco-based company specializing in immersive experiences, the AR experience allows customers to interact with the brand's mascot Venus, who comes to life through the app, explaining the palette's key features and showing a series of makeup tutorials to try.
How it works: download the Lime Crime app, do a quick mobile scan of the brand's new Venus XL 2 eyeshadow palette (aka, point your front-facing camera at it) and the object will come to life.
Aka, you won't be doing anything else this weekend.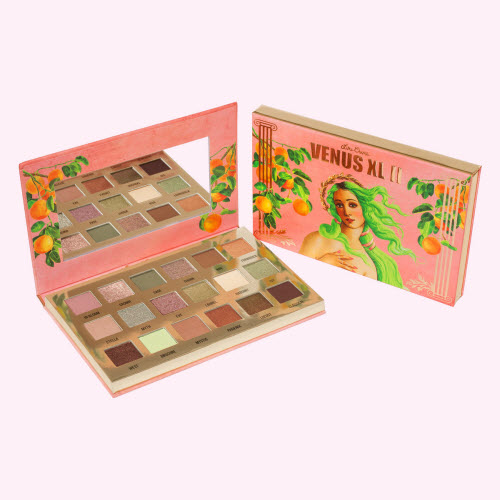 Venus XL 2 eyeshadow palette ($44, down from $58)