If you're kind to your feet in summer, they'll be kind back. Don't self-sabotage by skipping pedis and wearing sky-high heels. That will only result in blisters and calluses like you've never seen. The trick is to choose a sandal that is kind to your feet (and wallet). Look no further than the pool slide sandal.
The summer trend, as seen on Sofia Richie, Gigi Hadid and Khloe Kardashian, is also good for your feet, experts say. We spoke to Dr. Miguel Cunha, founder of Gotham Footcare and a leading podiatrist in NYC, about the shoe. The verdict is in: "Summer slides are versatile, convenient, fashionable and comfortable." A quadruple threat!
"These shoes are somewhat similar to a surgical shoe as they have a harder sole and can accommodate more uneven and hard terrain (this minimizes injury)," he explains. "The soles are often ribbed, which allows for better traction and greater stability. They also tend to be wider than flip-flops, which is better for people with bunions, hammertoes, or neuromas."
Well, there you have it! Slide sandals not only look cool and are uber comfortable, but they're actually healthier, too.
So, who makes the best slide sandals under $30?
Best 10 Slide Sandals Under $30
1. Report
2. Chooka
3. Vans
4. Nike Benassi
5. Ivy Park
6. Old Navy
7. B.p.
8. Steve Madden
9. Roxy
10. American Eagle
Shop now: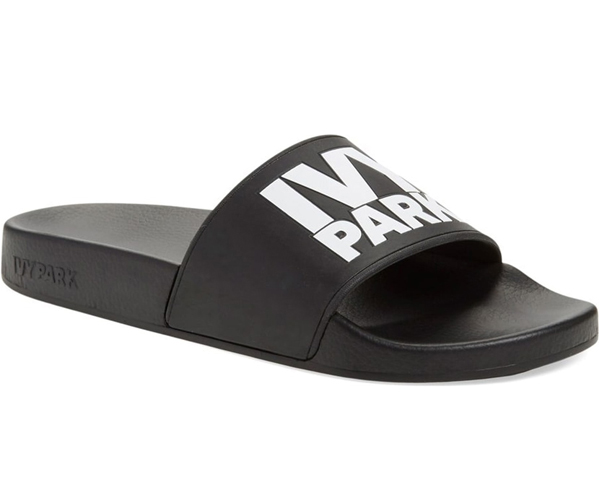 Ivy Park Logo Slide Sandal ($20.98, down from $35)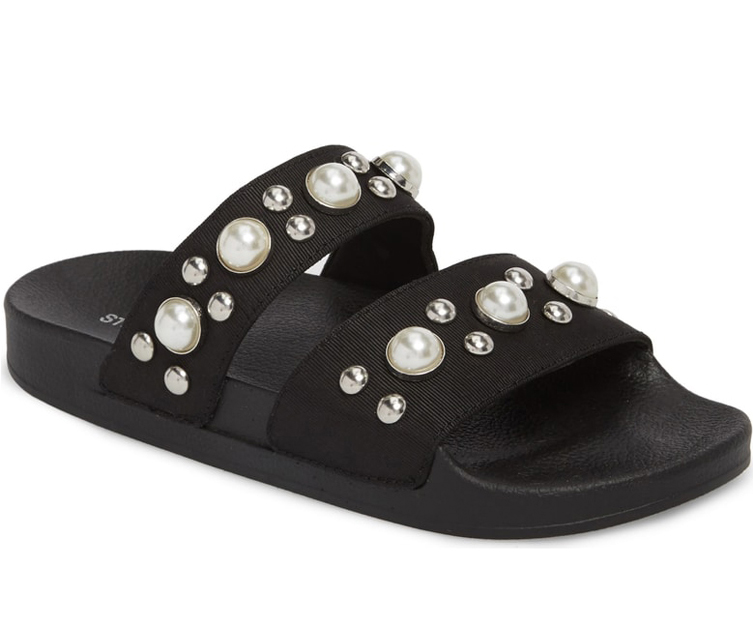 Steve Madden Polite Embellished Slide Sandal ($23.96, down from $39.95)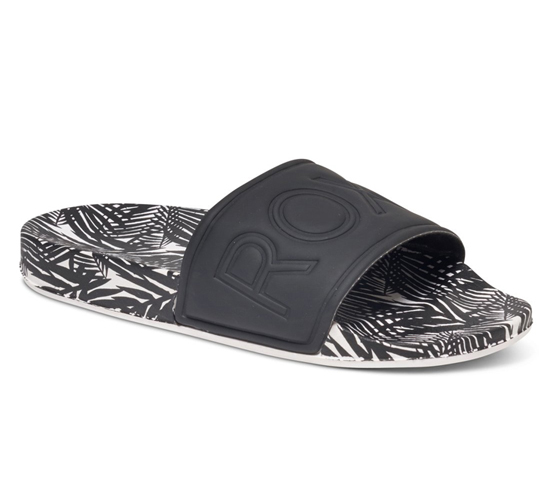 Roxy Slippy Sliders ($24)
Report Greely ($25, down from $35)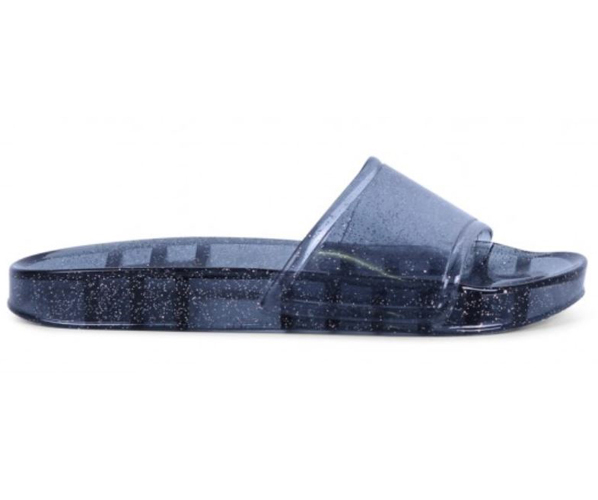 Report Unity ($30)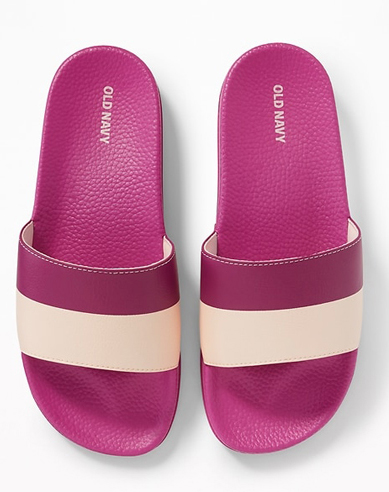 Old Navy Pool Slide Sandals for Women ($15, down from $16.99)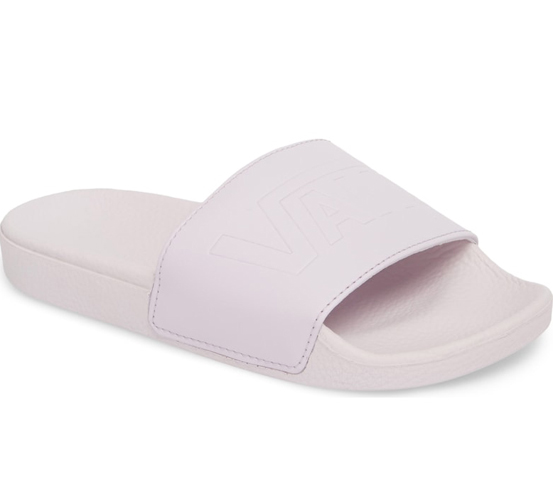 Vans Slide On Sandal ($34.95)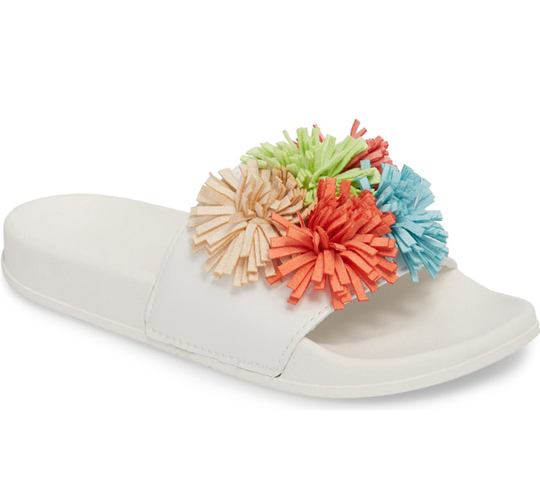 Bp. Ace Slide Sandal ($29.95)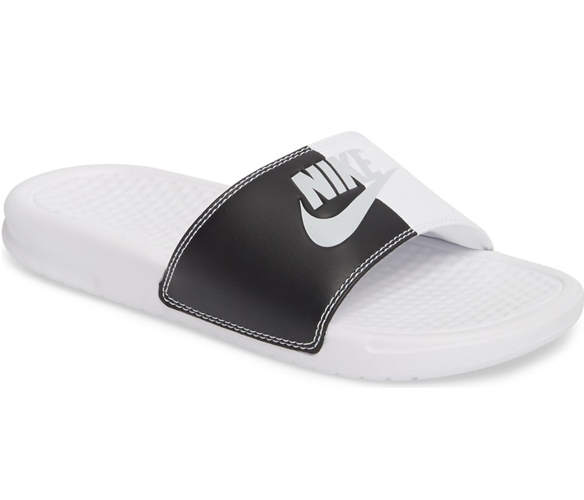 Nike Benassi JDI Slide Sandal ($25)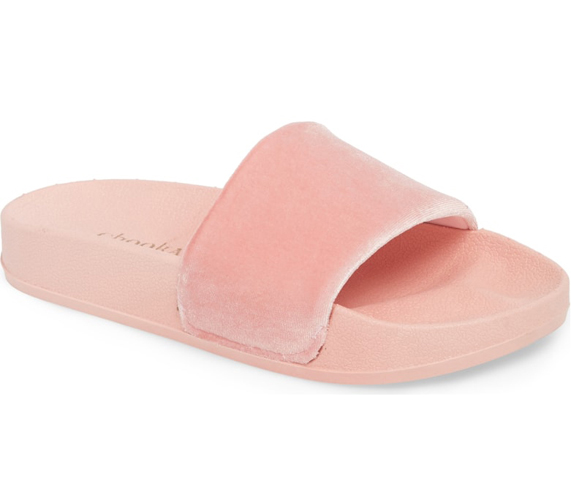 Chooka Slide Sandal ($24.95)
SheFinds receives commissions for purchases made through the links in this post.