Mascara is a beauty staple. It helps give your lashes a boost to make them look fuller, longer and thicker to deliver a glamorous, voluminous look. While most people rely on drugstore brands to get their mascara fix, most don't know that popular brands use harmful ingredients to make their mascaras–and that they can be dangerous for your eyes.
"The eyes are incredibly delicate and very sensitive to cosmetic additives," says New York dermatologist Rachel Nazarian, M.D., who advises those with sensitive eyes to opt for hypoallergenic mascara formulas. "It's more about what you don't have in the ingredients that makes a mascara good."
If you're prone to redness and irritation, you should avoid mascaras that are formulated with these ingredients:
Carbon Black (a powder found in eyeliner, mascara, eye shadow and eyebrow shadow that has been linked to cancer and organ system toxicity)
Ethanolamine compounds (labeled as DEA, TEA and MEA, they can be contaminated with cancer-causing chemicals called nitrosamines)
Benzalkonium chloride (BAK) (a preservative found in eyeliner, mascara and makeup remover that can be toxic to the epithelial cells of the eyes)
Parabens (preservatives that are used to prevent the growth of bacteria in makeup products, which are also endocrine disruptors that are linked to reproductive toxicity, early puberty and breast cancer)
Prime Yellow Carnauba Wax (it's used to stiffen eyeliner and mascara to make them waterproof, and clogs the oil glands in the eyes and can lead to dry eye disease)
Instead, opt for a mascara that's made with natural ingredients that will nourish the lashes instead. Not looking to spend a lot of money on a replacement mascara? We found the best natural, affordable drugstore brands that will deliver the same results (if not better!) as your old one: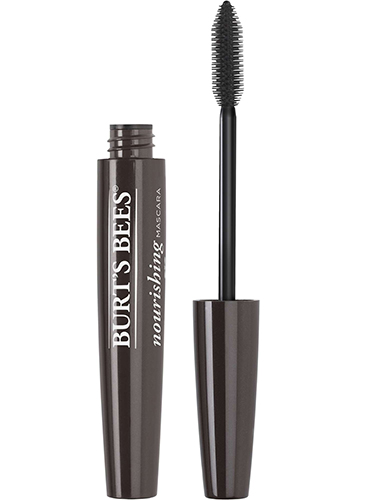 Burt's Bees 100% Natural Nourishing Mascara ($9.43)
This natural mascara lengthens and defines lashes and it's gentle enough for your delicate eye area. It's formulated with jojoba oil and glycerin, which both work together to hydrate and nourish the lashes.
Physicians Formula Organic Wear Jumbo Lash Mascara ($9.55)
Get dramatic, fuller lashes with this moisturizing and nourishing mascara that keeps lashes healthy and protected from synthetic fibers, preservatives and environmental aggressors.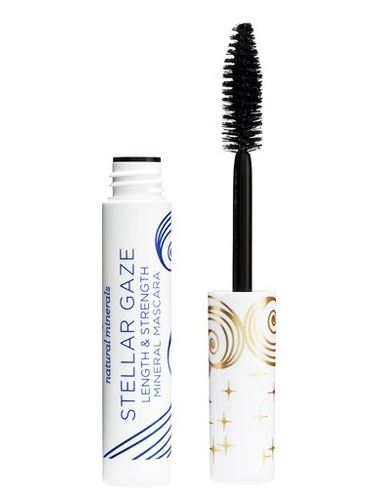 Pacifica Stellar Gaze Length & Strength Mascara ($12.59)
This natural, mineral-based mascara will add instant volume and length to your lashes. It supports the health of your lashes with its vitamin B and coconut oil blend, and it won't budge after it's applied!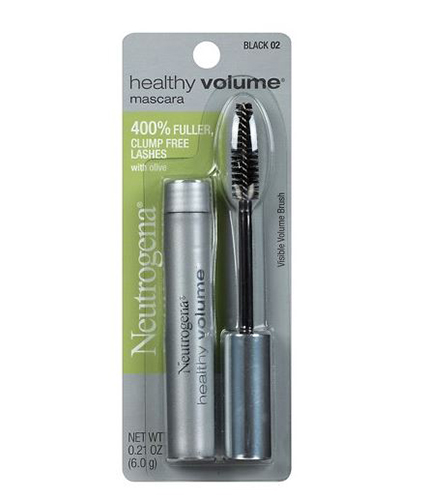 Neutrogena Healthy Volume Mascara ($7.47)
This ophthalmologist- and dermatologist-tested formula delivers fuller, clump-free lashes that can be used on sensitive eyes and by those who wear contact lenses. We love it because it's free of sulfate and aluminum, which are both considered to be skin aggravators.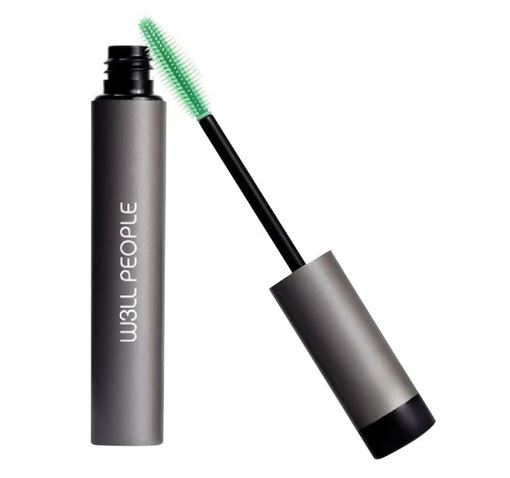 W3LL PEOPLE Expressionist Pro Mascara ($21.99)
This fan-favorite mascara gives you effortlessly fuller and more voluminous lashes without clumping or smudging. And the best part is that it's made with only natural and organic ingredients; it's free of sulfate, fragrance, petroleum, phthalates, parabens, formaldehyde, nonylphenol ethoxylate and aluminum. Sounds good to us!
Looking for more natural and organic beauty products to try? Check out the best Organic Drugstore Eye Creams at SheFinds.com!
SheFinds receives commissions for purchases made through the links in this post.