Growing up, there was nothing better than when your parents said they were getting McDonald's for dinner. Though the chain's Happy Meal has become every youngster's favorite meal, employees say that it's not the best thing you should give your kids to eat. In fact, they noted that the food inside the now-famous smiling red and yellow box aren't always the freshest items on the menu -- especially if you order the Chicken McNuggets.
[Photos: Shutterstock]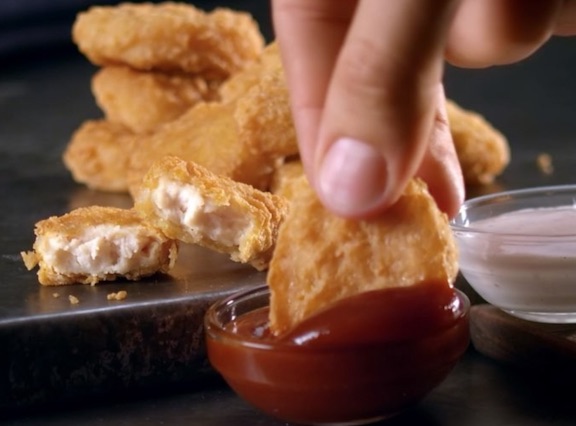 "I used to work at McDonalds. If you order, especially chicken nuggets, just ask for them fresh. Otherwise they've been just sitting in their container in the heat," the former Mickey D's employee said, according to Huffington Post. "They have a timer, but 9/10 times when that timer goes off, people just reset the timer instead of making new ones. This could go on until all the nuggets are sold."
[Photo: McDonald's]
Not only is the food not the freshest, it's also not the healthiest for your kids -- but we already knew this, right? And yes, this is still true despite McDonald's efforts to make the meals healthier. In 2011, the chain added apple slices to every Happy Meal and reduced their french fry serving from 2.4 oz to 1.1 oz. But, these tiny tweaks still aren't enough.
Huffington Post notes that "the meals still round out to about 600 calories, which experts say is way too much for small children." They also said that health experts are concerned that Mickey D's is "health washing" kids by "rebranding" the Happy Meal foods as "healthy" when, in reality, they are just "less unhealthy."
Wow, they do make a good point! It's no secret that Mickey D's isn't the healthiest place to grab a bite to eat, but it's definitely not the best meal to give your kids. Regardless of its "healthy" changes, make sure that your kids are getting their Happy Meal fix in moderation!
Do you have any healthy McDonald's tips that you swear by for you and your kids? Let us know in the comments below!