Full transparency–we had mixed feelings about this bag trend at first. But with that said, this may be our new favorite accessory of the season. I give you, the grocery bag trend, in all its glory!
Also known as fisherman bags, what started out as a no-frills tote designed with holding your produce in mind, has transformed into so much more. Farmer's market chic is the latest craze, after all! The net bag is simple and effortless, yet very practical–despite the holes–but we'll get back to that.
Versatile enough to take you from the beach to the workplace, it's no surprise that the net bag is so popular. Street stylers are wearing it with everything from floral printed sundresses to tailored trench coats and heels, proving that the possibilities are endless with this bag.
Now, you may be wondering how this bag is "practical" when it has holes in it–and that's a valid question. While this minimalist bag does look best with a 'less is more' mindset, it's understandable that you need to hold more than just a pretty apple and a high-fashion magazine in your day bag. Taking a note from experienced fashionistas, there is a way to carry even your smallest treasures inside. A trendy zippered pouch will do the trick and hold your keys and cellphone, without risking them slipping out. Problem solved!
If we have you convinced on this bag trend–look no further–you can buy it off Amazon for less than $10! See, less is more! Shop the net bag from Amazon, plus a few others, below.
Shop The Trend: Net Bags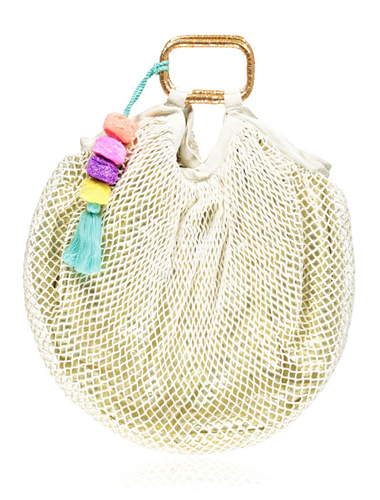 Forever21 Tasseled Net Tote ($28)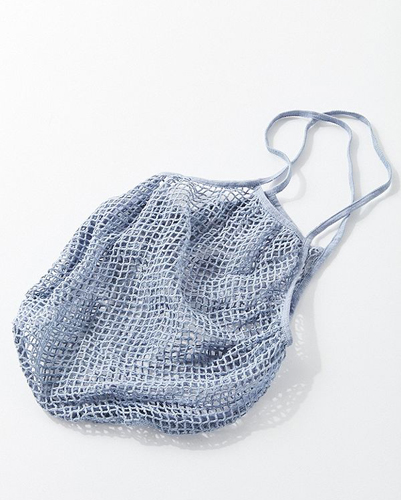 Kate Net Tote Bag ($14)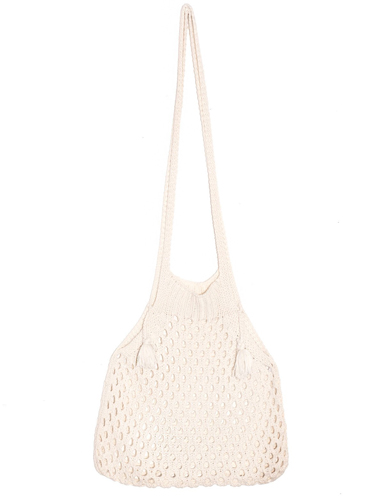 Knit Fisherman Net Shoulder Bag ($64)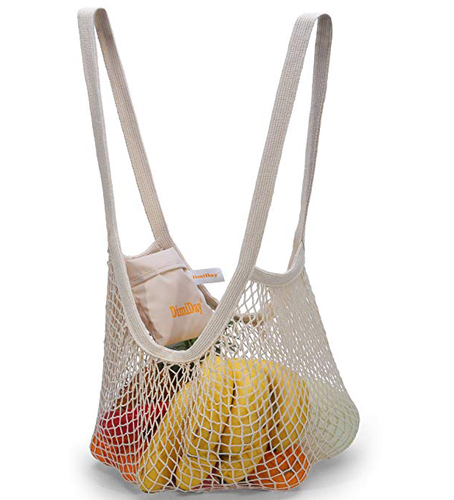 DimiDay Cotton Net Shopping Tote Ecology Market String Bag Organizer ($8.60)
Net-bag
Mango Net bag ($19.99)
SheFinds receives commissions for purchases made through the links in this post.