Most coffee drinkers add cream to their coffee without thinking about the negative health effects it can have on your body. Certain coffee creamers, like Dunkin' Donuts Extra Extra, are high in sugar, calories, and saturated fat with small serving sizes.
As you get older, it becomes particularly important to avoid these types of additives because they can cause serious health problems, such as weight gain and an increased risk of heart disease and type 2 diabetes. With that in mind, Extra Extra is one of the worst coffee creamers you could use according to experts.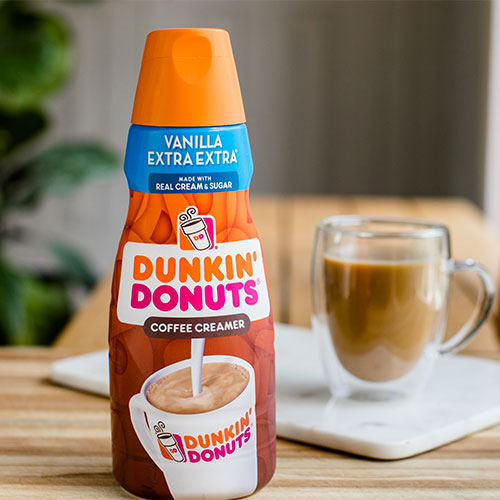 For people who drink coffee every morning, the addition of creamers like Extra Extra can amount to a serious problem for your diet and your health overall.
According to Lisa Richards, nutritionist and author of The Candida Diet, Dunkin' Donuts Extra Extra Coffee Creamer is the worst creamer that you could add to your coffee. She ex[plains the danger of sugary creamers, "While it is common, adding creamer is also a way calories, sugar, and fat sneak into our diet and it adds up quickly."
Shutterstock
Amanda A. Kostro Miller, RD, LDN, who serves on the advisory board for Smart Healthy Living warns against the dangers of putting too much cream in your coffee, especially when using creamers like Extra Extra.
She explains, "Adding lots of creams, syrups, flavorings, sugar and other additives to your coffee can make your coffee drink the equivalent to a big dessert."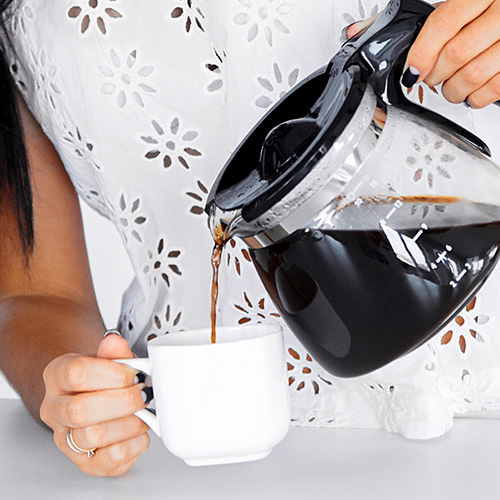 Shutterstock
With 40 calories and 6 grams of sugar per tablespoon, pouring some Extra Extra into your coffee could have a seriously negative impact on your health, especially considering that most people who add cream are putting in at least one tablespoon on a daily basis.
Richards sums up the problem with creamers like Extra Extra: "These creamers are void of any nutritional value and contain a large amount of sugar and calories for such a small serving."
Shutterstock
Considering the high sugar, calories, and fat in creamers, experts suggest staying away from them all together. Richards encourages people to opt for black coffee, or, if that sounds impossible, stick to traditional milk. It may not be as flavorful as Extra Extra, but it is also less likely to give you health problems in the long run.