What you eat for breakfast sets the tone for the rest of your day. Will you get a sugar high and then crash or fill up on good foods that keep you satiated and alert? We prefer the later. And we love, love, love this particularly healthy food that should be part of every morning.
[Photos: Shutterstock]
Not only will a great breakfast move you towards your weight loss goals, it also helps you begin the day with a positive outlook. "It's important that breakfast be a combination of protein and fiber to ensure that it keeps you full for a few hours until your next meal," says Alix Turoff, a New York City nutritionist and trainer. A great fiber choice is berries!
Berries have a high-fiber content and a low-sugar content compared to other fruits. Turoff says raspberries and blackberries have 8 grams of fiber per cup! They are high in polyphenols, micronutrients that combat cellular stress by slowing down and blocking the inflammatory response in your body.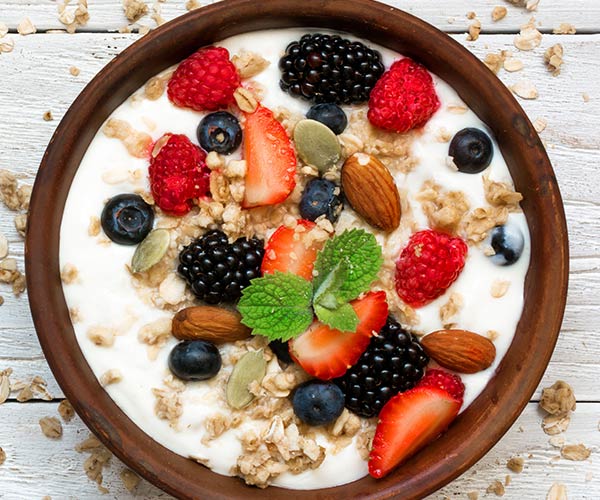 "Breakfast is the perfect time to sneak in fiber through berries because there are so many delicious ways to prepare them," says Turoff. Add them to steel-cut oatmeal or low-fat Greek yogurt. Use berries in smoothies or mix them with a handful of almonds.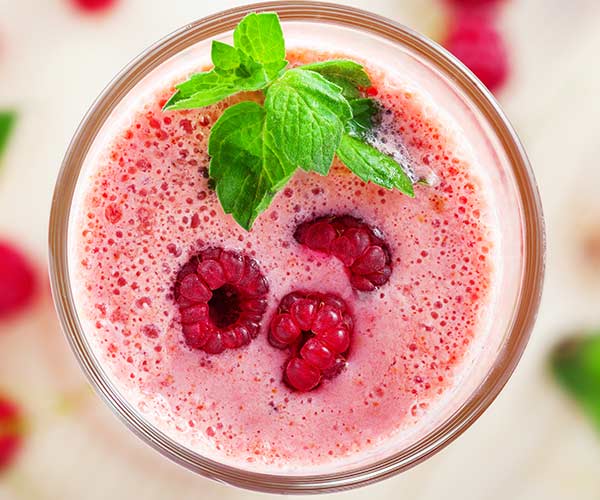 Turoff suggests a well-rounded meal of sprouted grain bread with berries and avocado or a bran-based, high fiber cereal and berry combo. We like to add an extra belly fat-fighting drink: green tea!