Ok, so maybe you don't have to look at breakfast in such black and white terms. But there is one food that's going to make you gain weight if you consistently have it as your morning meal. We've already cut it from our diet and the results are pretty amazing. Find out what it is....
[Photos: Shutterstock]
Put down the glass and don't take another sip. Juice can add pounds. "A healthy breakfast should provide a combo of protein, fat, and carbs with at least 5 grams of fiber," says Alix Turoff, a New York City nutritionist and trainer. "But juices lack fiber so what you're getting is just a carb that's going to spike your blood sugar."
But you thought fruit had fiber. And it does. But that gets lost when a fruit is juiced. All of the phytonutrients found in fresh whole fruit doesn't translate to just juice, says Turoff. Juice bars seem really cool and the pressed juices sound amazing but they're quite the opposite. Here's an eye-opening example. Turoff says there's a trendy pressed juice that contains kale, spinach, parsley, lemon, and green apple. One bottle of it has 210 calories, 48 grams of carbs, 37 grams of sugar and 0 grams of fiber. As for protein? It has just 3 measly grams.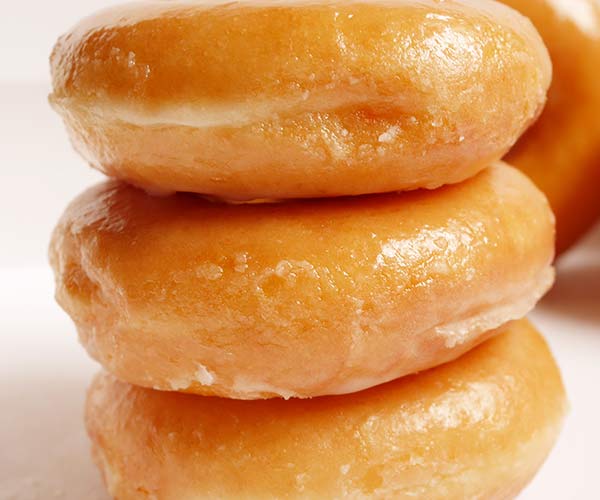 Now let's compare this "healthy" juice to a glazed doughnut from Dunkin' Donuts. The sweet treat has 260 calories, 31 grams of carbs, 12 grams of sugar, 1 gram of fiber and the same measly 3 grams of protein.
All the juice will do for you is significantly spike your blood sugar. That's how fat gets made and laid on your stomach. Then about an hour later you'll feel hungry and irritable. Might as well have a doughnut.