If you thought the lifespan of the prairie dress trend would die just as fast as it came about, you're very, very wrong. This vintage-inspired floral dress style is here to stay–at least for the time being. At first, this trend seemed like it wouldn't make it off the runway. After all, who wants to wear something that looks like it was found in the back of grandma's closet? But editors, influencers, and celebrities like Kate Bosworth and Victora Justice are showing us that prairie dresses are actually kind of chic.
It's funny to think this time back in 2010, everyone everywhere was wearing skin-tight bodycon dresses (RIP to those). We can't think of a more polar opposite style to bodycon, than prairie dresses. We went from wanting to show off every curve to hiding under layers upon layers of fabric and high-necklines.
But what better time for prairie dresses to make their appearance than right now? If you think about it, practically all of the most popular fashion trends right now are revivals of old styles. Scrunchies, mom jeans, loafers, kitten-heeled slingbacks–the list goes on and on.
With the right silhouette, style, and print, a prairie style dress can look very fashion-forward. The style is simple to wear–all you have to do is through it on and go–no accessories or alterations needed. Perfect for every occasion from work to museum dates, old-fashioned prairie dresses have proven they deserve their spot in the spring and summer fashion scene.
High collars, full skirts, and voluminous sleeves have never looked so good. The modest silhouette and frilly details will make you feel oh so pretty and put together. Brands like ASOS and Free People have embraced the vintage prairie dress trend and made it their own. With plenty of variety on the market, it's super easy to get your hands on one for yourself.
Shop The Best Prairie Dresses
1. The Best Mini Prairie Dress
Boohoo Prairie Smock Dress ($49)
2. The Best Babydoll Prairie Dress
Topshop Prairie Babydoll Midi Dress ($95)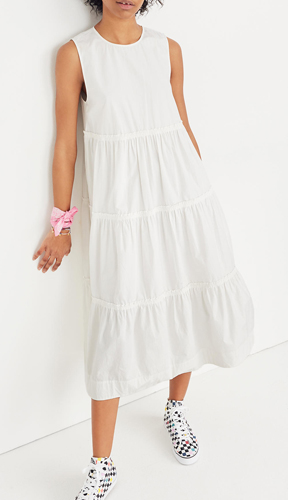 3. The Best Simple Prairie Dress
Madewell Cattail Tiered Dress ($128)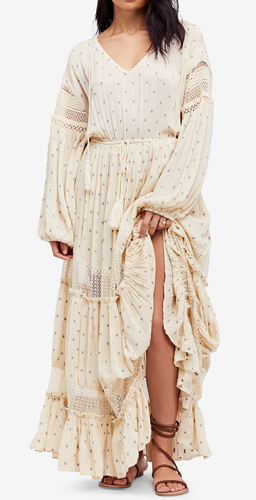 4. The Best Looking Prairie Dress
Free People Sada Peasant Maxi Dress ($99)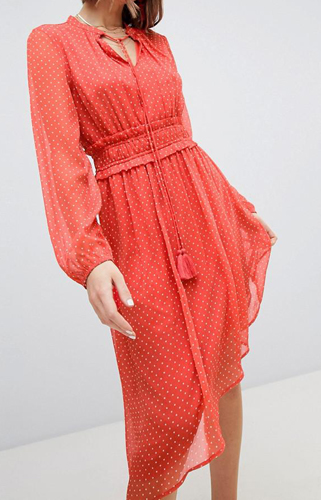 5. The Best Bright Colored Prairie Dress
Vero Moda Asymetric Polka Dot Prairie Dress ($33.50)
6. The Best Patterned Prairie Dress
H&M Calf-length Dress ($29.99)
6. The Best Front-Button Prairie Dress
Michael Michael Kors Smocked Sleeve Floral Shirtdress ($140)
SheFinds receives commissions for purchases made through the links in this post.