After a hard day of work, there's nothing like taking a relaxing, hot shower. However, if you have thinning hair, you may be making some showering mistakes that are making your hair thin even more. Avoid THESE showering mistakes to ensure that you'll have healthy, thicker hair.
[Photos: Shutterstock]
Using Water That's Too Hot
There's an ongoing joke that says women like to take boiling hot showers, and my response is "So what? It feels amazing!" Taking hot showers may be soothing, but it can cause major damage to your hair. "Not only are you washing your hair's protective oils down the drain," says dermatologist Dr. Ryan Welter, "But the heat throws your scalp's pores into overdrive to keep up with oil production, which can damage the root and lead to additional shedding."
Washing Your Hair Too Often
Washing your hair every day is tempting, but it can be causing more damage than you think. "Someone with thin, fine or delicate hair should avoid shampooing too frequently—no more than two times a week should help maintain the natural oil production while achieving moisture balance," Andrea L. Hayden, director of the International Association of Trichologists, tells Huffington Post.
Using A Harsh Shampoo
Many people swear by clarifying shampoos because they make your hair squeaky clean. But clarifying shampoos typically contain harsh ingredients like sulfates. Instead, opt for a sulfate-free shampoo. "If you use a gentle, sulfate-free cleansing shampoo every time you wash your hair, there is no need for a clarifying shampoo," says Gail Federici, founder of Color Wow and co-founder of John Frieda.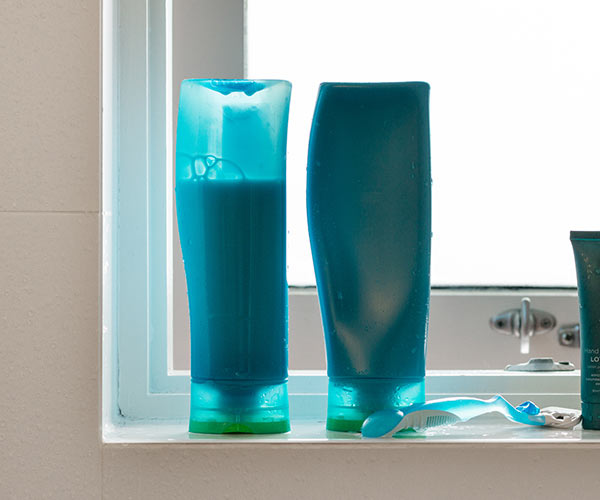 Not Switching Up Your Shampoo
Many people have their go-to shampoos that they use religiously. But according to Dr. Hayden, it's best that you switch up the products you use once in a while. "For people 50 and older, hair strands require more TLC. As you age, the hair loses protein, elasticity, and density. Safeguard your hair by using sulfate-free shampoos, which are much gentler, avoiding brittleness."