Traveling is fun and all, but if you're not careful, it can do some real damage to your skin. This is especially the case with air travel. Think about it: Every time you board a plane, you're exposed to stale, dry, recirculated air–even if it's a quick 45-60 minute flight–which results in dry, dull skin, and the possibility of some pimples that weren't there before.
"Traveling can wreak havoc on your skin—proper cleansing and hydration will help your skin manage the stress and keep it looking beautiful throughout your trip," explains Doris Day, a clinical associate professor of dermatology at New York University Langone Medical Center. "This means applying moisturizers; if you're flying, use the special water sprays and drink water."
But, dryness isn't the only thing you have to worry about. Dr. Joshua Zeichner, an assistant professor in the dermatology department at Mount Sinai Medical Center in New York City, says that you also have to protect your skin from increased sun exposure, too!
"You're 10,000 feet closer to the sun and at a higher risk of a burn [when you're in an airplane] than you are on the ground," he tells Allure. "Studies have shown higher rates of skin cancer in pilots and flight attendants, so the same precautions should be taken if you're traveling. You may be able to shut your window shade, but you can't control everyone else's around you."
Good to know! Here are the products that dermatologists always bring with them when they travel:
Mario Badescu Facial Spray With Aloe, Herbs, and Rosewater ($5)
A facial mist like this will help keep your skin looking and feeling refreshed. It's formulated with herbal extracts and rosewater to deliver a boost of hydration and soothe and reduce any travel-related irritation and stress.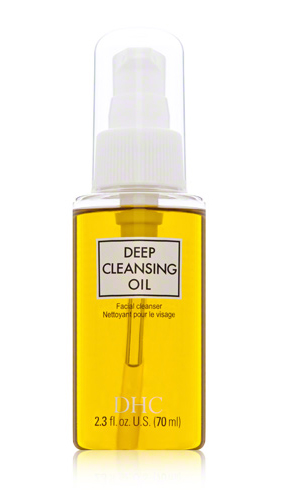 DHC Deep Cleansing Oil ($14)
Traveling can cause stress to the skin, which can then result in a lot of unwanted oil and acne. If you don't want these to ruin your trip, you'll definitely want to invest in a travel-sized version of your favorite cleanser. We're OBSESSED with DHC's Deep Cleansing Oil--it's heaven-sent!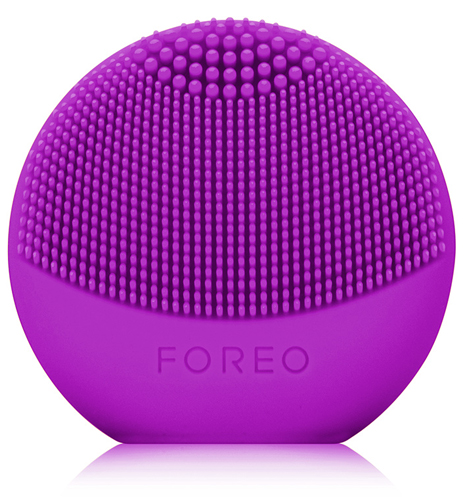 FOREO LUNA Play ($39)
You might not have enough time to thoroughly cleanse your skin while you're traveling. If that's the case for you, then you'll definitely need a compact cleansing device like the FOREO LUNA Play. It uses Sonic Pulse Technology to break up bacteria buildup and can be used 100 times without charging--so you don't have to worry about remembering to pack its charger!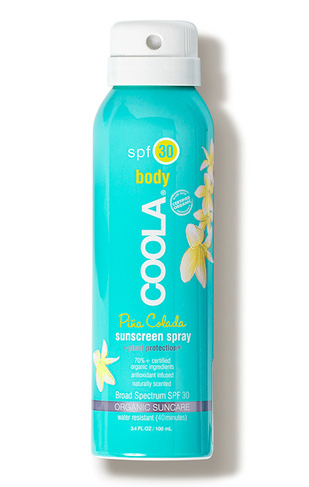 COOLA Travel Size Body SPF 30 Piña Colada Sunscreen Spray ($24)
Sunscreen is important regardless of where you're traveling to and it should be worn every day! Make sure to pack a travel-sized version of your favorite sunscreen to keep your skin protected from the harmful effects of the sun. Our favorite is Body SPF 30 Piña Colada Sunscreen Spray by COOLA--it's water-resistant and mess-free!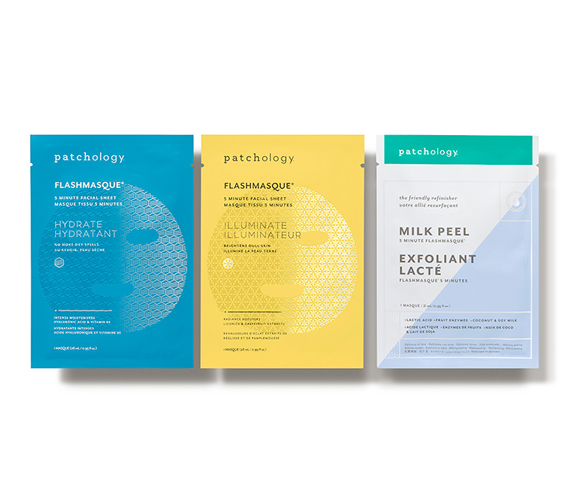 Patchology Perfect Weekend FlashMasque Kit ($20)
It may seem a little extra, but using a sheet mask when you're traveling is an excellent way to keep your skin nourished and healthy. This Perfect Weekend FlashMasque Kit from Patchology offers three masks that target different skin concerns and will help you hop off the plane with glowing skin!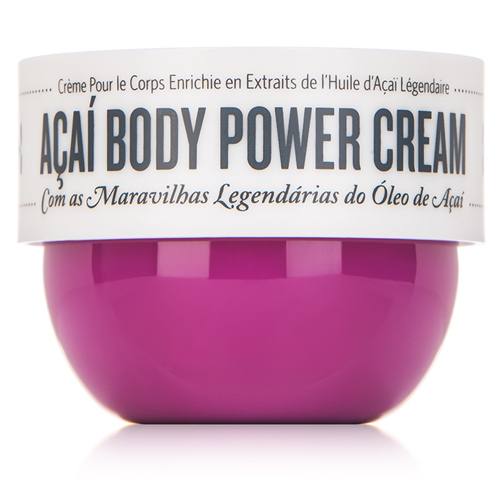 Sol de Janeiro Acai Body Power Cream ($20)
Your face isn't the only skin you need to worry about--your body will need some hydration, too! This is the perfect product to use after a long flight when your skin is feeling extremely dry. It's infused with nutrient-rich ingredients like coconut oil and cupuaçu butter, which all work together to help maintain natural moisture levels--even at high altitudes!
SheFinds receives commissions for purchases made through the links in this post.