Let's be real, leggings trump every other pair of pants out there. That's because they adhere to your body's natural shape with their stretchy material, allowing you to effortlessly slip into them and feel comfortable. Are you obsessed with your leggings and find yourself struggling to incorporate them into your wardrobe? Well, then this new trend is perfect for you. We've noticed that stirrup leggings are gaining a lot of popularity in the street style scene and they're proving to be one of winter 2018's biggest trends.
Stirrup leggings feature the same silhouette has traditional leggings, but they offer a high-fashion flair with their unique hem detailing. Not only are these leggings super chic, but fans of the trend note that they're super flattering as well. They help elongate your legs thanks to its wraparound loop at the bottom.
The trend is extremely versatile as well. If you're feeling casual, you can pair stirrup leggings with your favorite sneakers and teddy coat for an athleisure look. Or, you can dress them up with a nice blouse and heels for a more elevated outfit. Either way, you're going to look amazing!
Want to add stirrups to your winter 2018 wardrobe? Here are some styles that our editors are shopping:
Commando Bonded Stirrup Leggings ($118)
Liverpool Skinny Fit Stirrup Leggings ($79)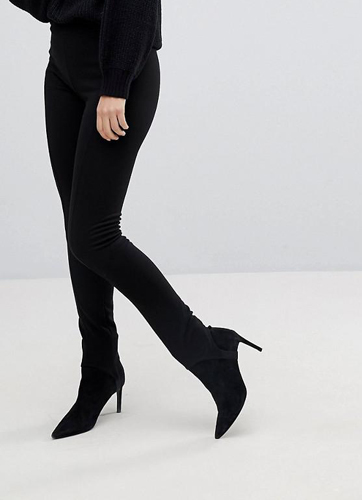 Asos Vila Stirrup Leggings ($17.50, down from $45)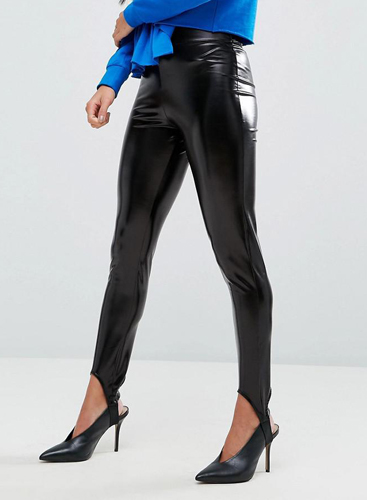 Miss Selfridge Petite Wet Look Stirrup Legging ($15.50, down from $39)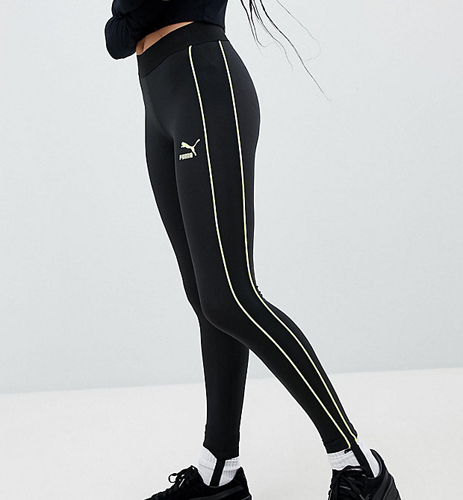 ASOS Stirrup Legging With Neon Piping ($33.50, down from $48)