There are a lot of components that go into a successful weight loss plan. It's common knowledge that eating healthy, nutritious foods are extremely important to lose inches, as well as working out routinely.
Taking supplements that help boost or speed up your weight loss progress isn't a bad idea either! Here are few supplements that experts say are successful and effective for weight loss:
HUM Nutrition Skinny Bird Supplements ($40)
This vegan dietary supplement helps to curb appetite, boost metabolism, and balance blood sugar. Caralluma Fimbriata, chromium, and green tea extract are just a few of the ingredients in the Skinny Bird formula. "The potential of green tea, or EGCG specifically, to promote weight loss has been studied for some time now, and many of the findings are positive," says physician and health expert Dr. Joseph Mercola.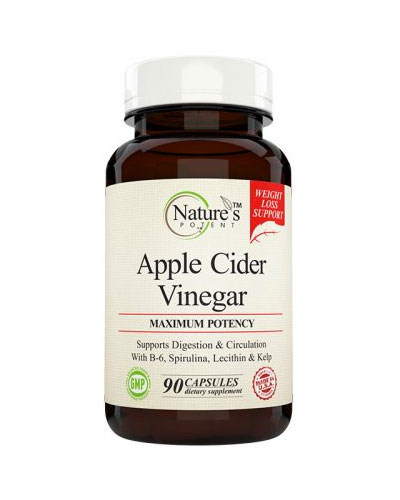 Nature's Potent Apple Cider Vinegar Dietary Supplement Pills ($19.97)
Apple cider vinegar is a popular ingredient not just for weight loss, but for overall health, too! These supplements are a great option if you can't stomach the taste of ACV on its own. Adding ACV to a weight loss plan that includes exercising regularly and eating right might increase its effectiveness says nutritionist Lisa Drayer. "If you were doing all the other things to lose weight, it might give you a slight edge," she says. "Also, if you're drinking it in water, that's good, as water makes you feel full."
Meta Appetite Control Dietary Supplement Sugar-Free Orange Zest Powder ($18.49)
This dietary supplement is clinically proven to curb your appetite and "help you feel less hungry between meals." The formula is made with 100% natural psyllium fiber husk, which, according to nutritionist Dr. Josh Axe, has the ability to "improve the body's natural elimination process."
HUM Nutrition Flatter Me Supplements ($25)
With a proprietary blend of 18 enzymes, this dietary supplement can help regulate digestion for a flatter stomach. "Digestive enzymes aren't just beneficial, they're essential," says Dr. Axe. "They break down food into amino acids, fatty acids, cholesterol (yes, it's important to have cholesterol!), simple sugars and nucleic acids, which help make DNA."
Herbal Secrets Organic Extra Virgin Coconut Oil ($9.99)
We know coconut oil is great for skin, hair, and nails, but it's also great for weight management as well! "Because of the energy-creating abilities of coconut oil and the fact it's a no-carb oil, it is no wonder that it is beneficial in losing weight," says Dr. Axe. "It helps burn fat and calories, decrease appetite, and in studies, it was especially helpful in losing belly fat."
Of course, a healthy diet and regular exercise are key in weight management. And, as always, consult with your doctor to see which supplements work best for you!
SheFinds receives commissions for purchases made through the links in this post.