There's something truly inspiring about knowing, our everyday purchases and spending power can help shape the types of products being released into the market (or the type of world we want for our future). When it comes to shopping ethically, there's a sense of responsibility we feel to create a world free of unnecessary waste, animal cruelty, or toxic material.
While we can make these decisions with the products and brands we purchase for ourselves, what if we told you, your gift giving could also reflect ethical and sustainable standards? Luckily for you, and your shopping list, the amount of fair-trade and clean products being released right now are so desirable and trendy, it's as if you're winning two jackpots.
To help give you some inspiration, and showcase some of the best-in-class sustainable products, we're rounding up our favorite pieces and products to gift to your loved ones this holiday season.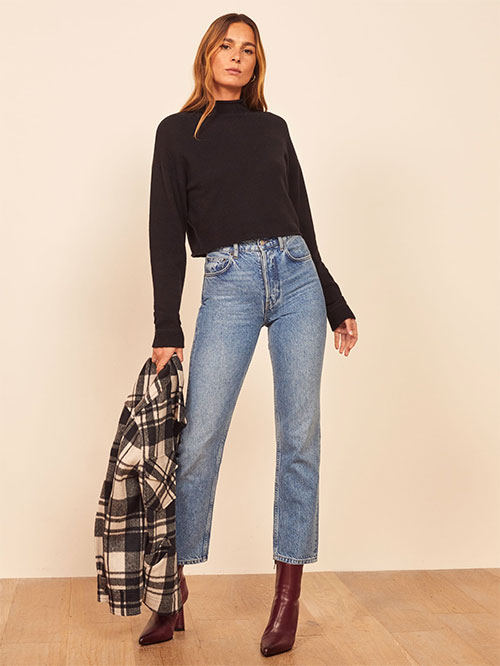 Reformation's Cropped Cashmere Turtle (148.00)
A classic winter sweater is a staple in any woman's closet, especially when coming in bold and versatile colors like: black, emerald, and heather gray. Cut slightly cropped, and complimented with a mock neck and long sleeves, the cropped cashmere turtle is nicely fitted and makes for a great stand alone piece or accompanied by outerwear.
What if we told you, along with being a fashion must have, this sweater was created ethically by saving 17 pounds of carbon dioxide ommission, 49 gallons of water, and 1.1 pounds of unneccesary waste? Sounds too good to be true!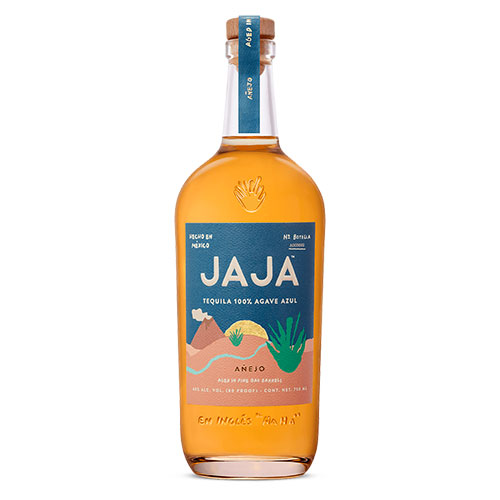 A smooth and tasty tequila that also has sustainable packaging (wood cap and glass is recyclable)? That's a win win! Having a meticulous distillation process, in the brand's birthplace of Jalisco, Jaja is a rich spirit that also feels light and smooth - perfect for any gathering. The tequila comes in three selections: Blanco (silver), Reposado (gold) and Anejo, a perfect party gift for those hosting your next holiday celebration.
Floral Street Neon Rose ($75)
If the packaging couldn't be any cuter, what if we told you that each Floral Street fragrance came in innovative and ground-breaking pulp carton with an embossed lid, that's exclusively made from recyclable paper packaging and held together with a re-usable brightly-coloured band? Well, we just did.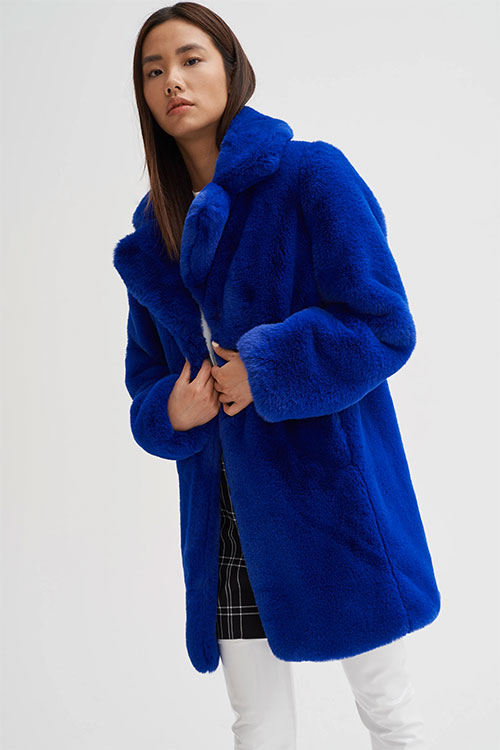 NOIZE's LILLY Midweight Faux-Fur Coat ($280.00)
This bold, bright, and fabulous LILLY coat, is a long, faux-fur coat that shields you from the brisk chill, all the way down to -5°C/ 23°F. While the price alone of the faux, will never have you looking at real fur again, the aspect of supporting a cruelty-free outerwear brand that stylishly supports all living pursuits is the true draw! As a brand, Noize has unapologetically supported cruelty-free in an affordable manner, in an otherwise cruel and elitist space: fashion outerwear, making caring accessible to all.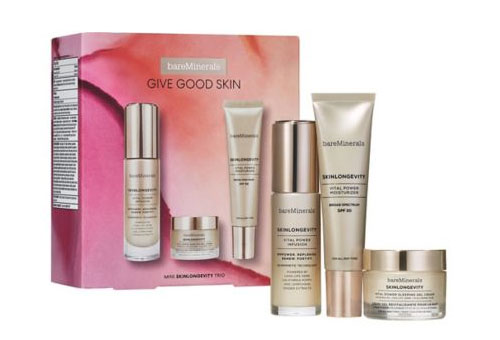 bareMinerals Give Good Skin: SKINLONGEVITY® Trio ($46.00)
This amazing gift set, follows bareMinerals 'clean without compromise' list, as it's free of toxic ingredients, cruelty free and vegan- friendly. The SKINLONGEVITY® is made up of a trio of travel-sized skincare includes picks all day wear. Each product formulated with Long Life Herb Extract, which helps improve skin's resilience to reduce visible signs of aging.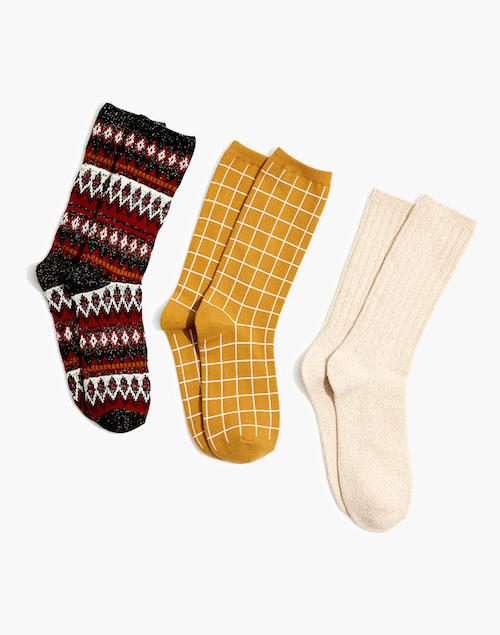 Madewell's Three-Pack Metallic Mix Trouser Socks ($29.50)
Everyone, and we mean everyone needs socks - and what a better stocking stuffer than Madewell's ethically made (and sustainable) trio-sock set (with a mix of metallic patterns). Under the brand's campaigne Do Well: Madewell partners with the Better Cotton Initiative to improve cotton farming globally.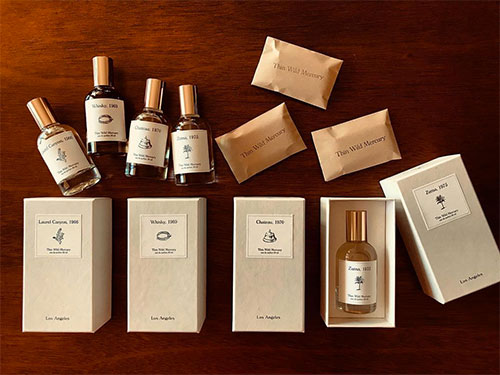 Wild Mercury's The Los Angeles Collection ($30.00)
Imagine, designer and luxury products (like perfume) that's made sustainable, with ecofriendly intentions, and hand made right here in the United States (in LA - which is fitting of the name). This LA perfume sample set includes: four 2 ML samples that make up The Los Angeles Collection: Laurel Canyon, 1966, Whisky, 1969, Chateau, 1970, and Zuma, 1975.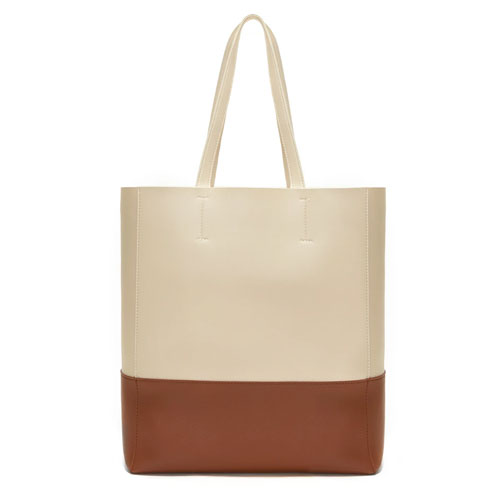 Lulu Dharma's Natural/Cognac Dual Vegan Leather Tote ($88.00)
Lulu Dharma's dual color everyday tote is the perfect accessory to any outfit and fit for any occassion. Whether you're running errands or running to work, the size of this tote is perfect to carry all your essentials. Fitting a wide variety of preferences and personalities, this tote is available in four dual color schemes. While rocking your own personal style, know that you're supporting an ethical brand. Lulu Dharma has been creating 100% vegan products since 2015. This accessories brand now sources and uses 100% water-based, non-toxic inks in their production and is working toward using only materials that are 100% naturally-derived, focusing on sustainable fibers and woods, in all future collections.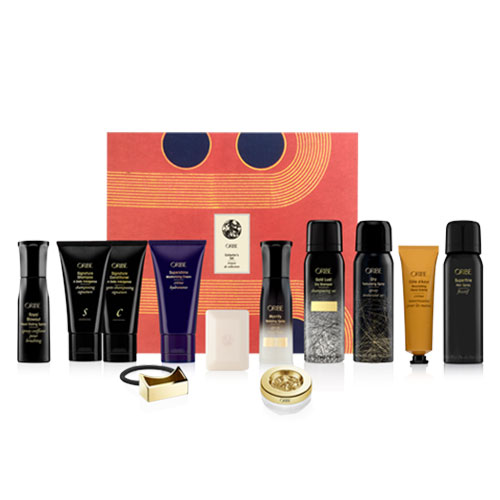 Oribe's Collector's Set ($280.00)
Imagine combining the amazing and prize-worthy product of Oribe with community and ethical engagement! Oribe celebrates artistic expression through a collaboration with Los Angeles-based designers and sister team Hopie and Lily Stockman of Block Shop Textiles. The four original works of art were designed by Block Shop and hand-printed by fifth generation mast craftspeople in Rajasthan, India using carved wooden blocks and natural dyes on paper handmade from cotton rag. Block Shop which will invest 5% of its profits into community healthcare initiatives in Rajasthan - helping save lifes and supply citizens with proper medical care. The Oribe Collector's Set comes with: Signature Travel Sized Shampoo and Conditioner, Supershine Travel Sized Moisturizing Cream, Gold Lust Dry Shampoo Purse Spray, Dry Texturizing Purse Spray, Superfine Purse Hair Spray, Royal Blowout Heat Styling Purse Spray, Mystify Restyling Purse Spray, Côte d'Azur Nourishing Travel Sized Hand Crème, Côte d'Azur Travel Sized Soap, Balmessence Lip Treatment, and Ponytail Holder.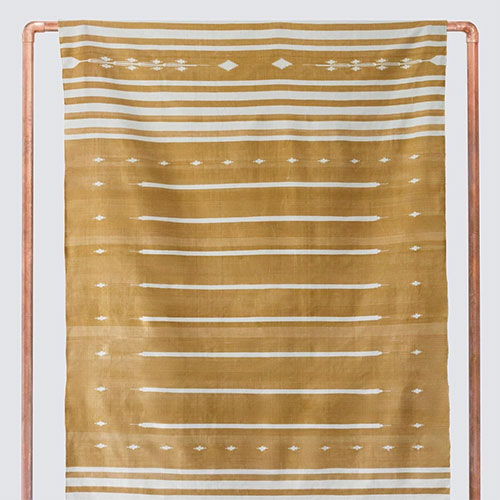 The Citizenry's Ravi Dhurrie Rug ($125.00)
As an ethically-crafted, and hand-made home design company - The Citizenry specializes in a combination of smart design, premium quality, and true international style from around the world. Collection created for The Citizenry are based in fair wages and sustainable economic growth for artisans around the world (consciously crafted with the environment in mind). This particular Ravi Dhurrie rug will not only pull together any room with a bold pop of golden sunshine, it's created with love and quality as it's handwoven and naturally dyed using turmeric to create a rich, mustard hue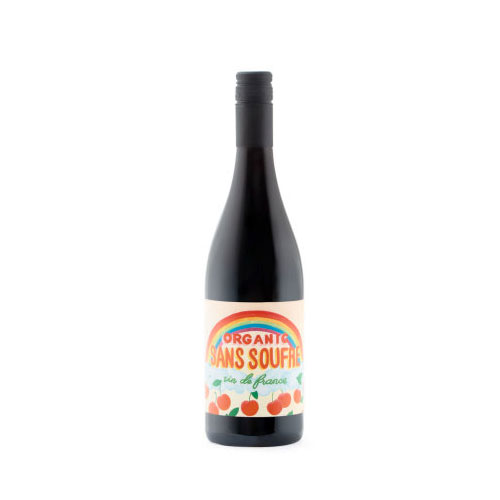 Winc's 2018 Cherries & Rainbows Red Wine ($22.99)
A wine that sparks fun, creativity and dare we say whimsy, Cherries & Rainbows is produced in Minervois, France and comes from an eco-friendly winery, with zero added sulphur (Sans Soufre in French!). Winc has created a staple wine every kitchen must have, as it's inspired and crafted for the modern wine drinker who's in search of sustainably farmed, small lot quality wines, instead of purchases mass-produced wine (which can be filled with tons of additives - can you say hangover!).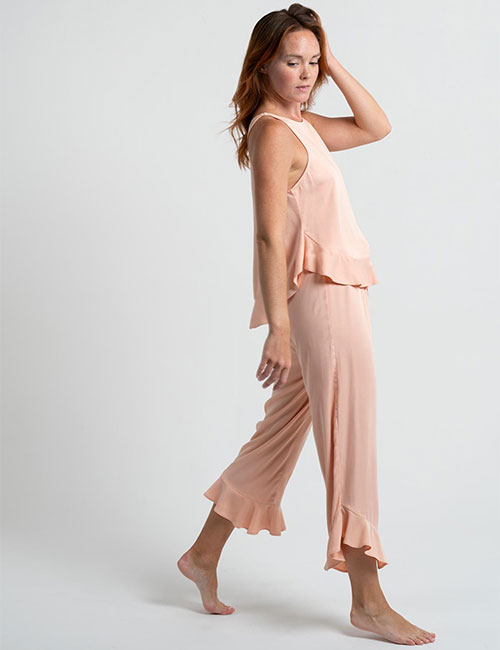 Half Asleep's Ruffle Pant Set ($115.00)
Half Asleep is an environmentally-conscious, super comfortable, and versatile women's pajama line, using sustainably-sourced materials for their fabrics and plant-based dyes to color their pieces. But that's not all! Their packaging is biodegradable, compostable, and recyclable. To top it all off, for every order sold, Half Asleep will plant a tree and donate a percentage of sales to local homeless shelters in need. With super soft material, it's hard to imagine sleeping in anything else - plus did we mention the ruffles (how cute are the ruffles).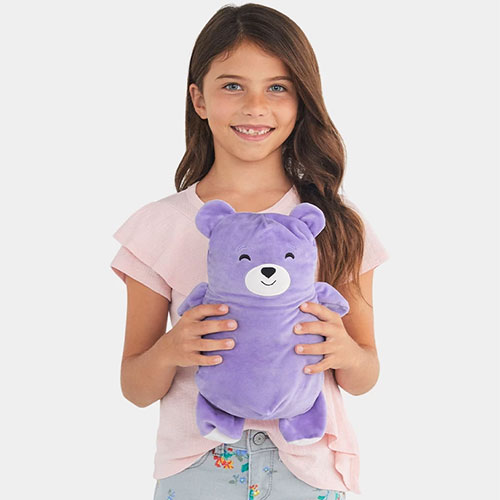 Cubcoats Zip-Up Hoodie ($45)
These adorable and practical gifts, will be loved by your children (or neice/newphew, grandchildren), and make for the most amazing gift! These Cubcoats are ethically sourced, and made with premium non-allergenic materials for maximum comfort (premium 60/40 poly blend suitable for sensitive skin). To prevent mishaps, each Cubcoat has a safe silicone zipper pull, and is easy to care for (by being both washer and dryer safe).
FRAME Sustainable Cashmere (from $295)
Designed with less-waste in mind, this timeless knitwear collection is made from recycled Italian yarn thats cut into small pieces and combed back into fiber which is then spun into high-quality cashmere yarn.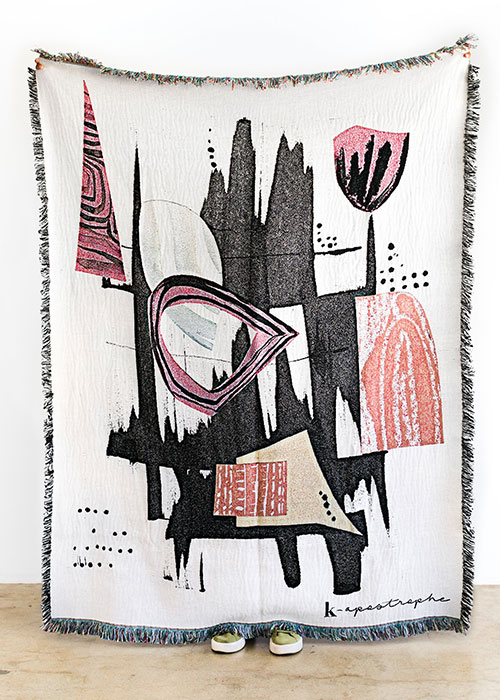 K-Apostrophe's "Totem" Throw Blanket ($178.00)
Sustainably made products in America by the oldest hand woven mill in North Carolina, everyone working on K-Apostrophe is paid a fair trade living wage. K-Apostrophe brings artist's dreams to life and gives individuals the ability to display amazing, creative work in every home.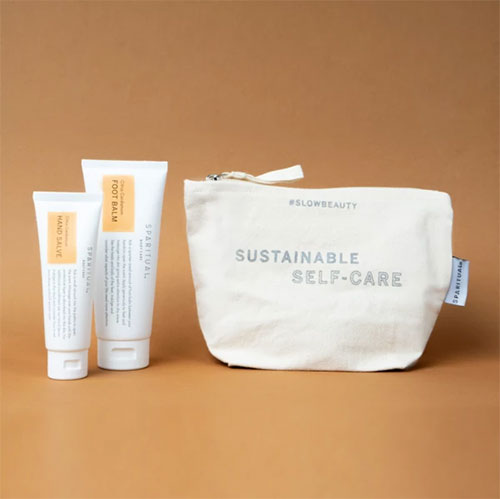 Spa Rituals' Citrus Cardamom Gift Set ($50.00)
Made from clean ingredients, SpaRitual's Sustainable Self-Care Kit includes: • 1.5 Fl Oz Citrus Cardamom Hand Salve • 3.4 Fl Oz Citrus Cardamom Foot Balm • On top of the amazing quality of ingredients, this set is accompanied by a complimentary organic cotton reusable pouch (which is GOTS certified 100% organic cotton, made in a fair trade certified factory and delivered to us in a carbon-neutral shipment).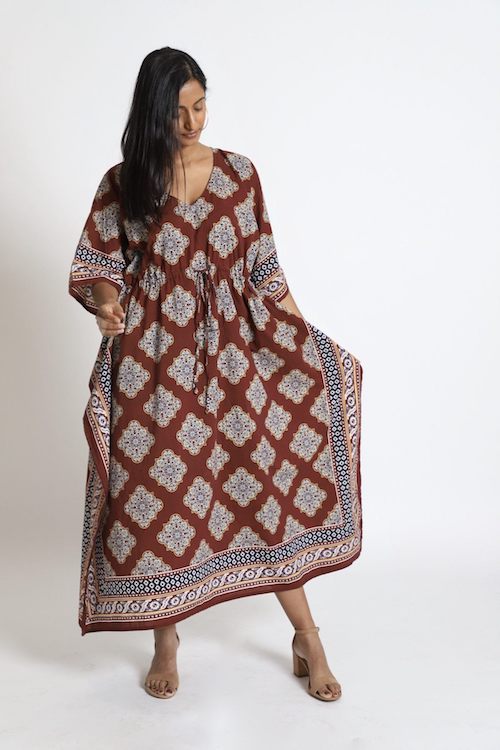 KaftanLife's 'Debut Dabu' Long Kaftan ($108.00)
The 'Debut Dabu' long drawstring kaftan pays homage to Dabu, a traditional Indian method of textile printing using wooden blocks. This 100% cotton voile kaftan is made with care in India to feel as luxurious as it looks. Each Kaftan Life product is collaboratively designed and manufactured in Jaipur, India, with a WRAP** Platinum Certified producer. WRAP Platinum compliance means providing workers with healthy working conditions, fair wages and benefits, and opportunities for continuing education, in addition to ensuring that facilities pass regular safety inspections. What we love most about these amazing kaftans, is the ability to go from lounging to running errands within a matter of seconds - being comfortable and fashion-forward has never been so easy.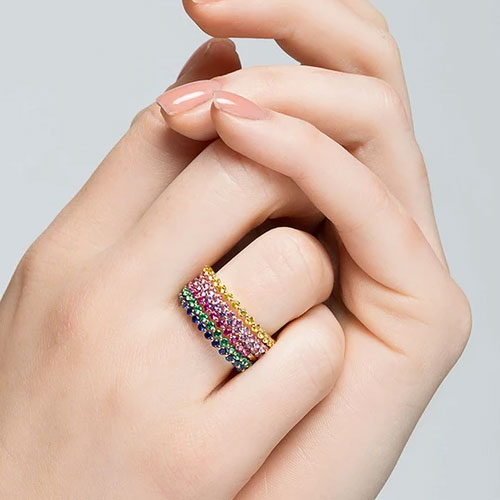 Lark & Berry's Modernist Stackable Ruby Ring in 14K Gold ($279.50)
Merging luxury with sustainability, Lark & Berry is the first designer brand to exclusively craft jewelry using only cultured diamonds and stones. Cultured diamonds (also known as lab grown) are 100% authentic diamonds; identical to mined diamonds in every respect except for one crucial difference: with cultured, there's no mining needed. Culturing diamonds in labs produce less waste, has less environmental impact to land or wildlife and most importantly, has an origin that can be traced—which means that all Lark & Berry diamond jewelry is guaranteed conflict-free. Lark & Berry also has a charitable initiative – for every piece of jewelry purchased on their website or in store, 5 trees are planted. They work with One Tree Planted which focuses on reforestation primarily in Africa, where people have suffered the worst consequences from diamond mining. In less than a year they have planted over 50,000 trees
Reformation's Aid Through Trade Beaded Circle Earring ($50.00)
Look amazing style-savy with these beaded circle earrings! Made up of glass beads and hand-dyed cotton thread (over faux pearls and a fish hook), you'll not only feel empowered wearing them from how they look - you'll know your purchase is going towards an amazing company with a great cause. Aid Through Trade is a socially responsible designer and fair trade importer of roll-on bracelets and glass bead jewelry. Their vision is to empower the lives of women through ethical, fair and sustainable employment.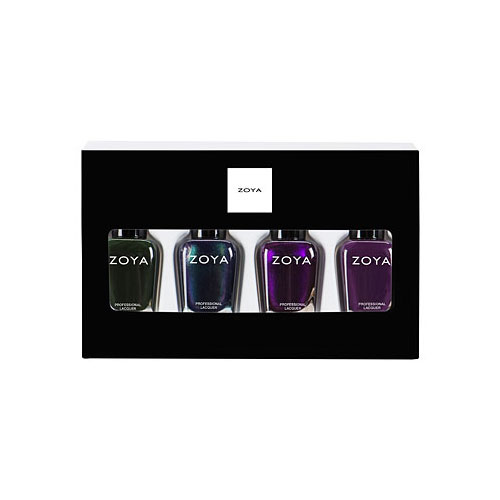 ZOYA's All Spruced Up Nail Polish Quad ($30.00)
From your fingers... to your toes, celebrate the holidays in style with the most amazing colored polish - but don't compromise! Zoya makes one of the best natural nail polishes on the market, as it's free from the top five chemical nasties: Toluene, Formaldehyde, Formaldehyde resin, DBP (Phthalates) and Camphor. Along with being considered a clean product, Zoya is also vegan friendly, cruelty free, and even safe to use during pregnancy! This incredible ZOYA Holiday Quads Gift Set (in various shades)- include four fullsized (0.5oz) nail polishes in your favorite seasonal colors.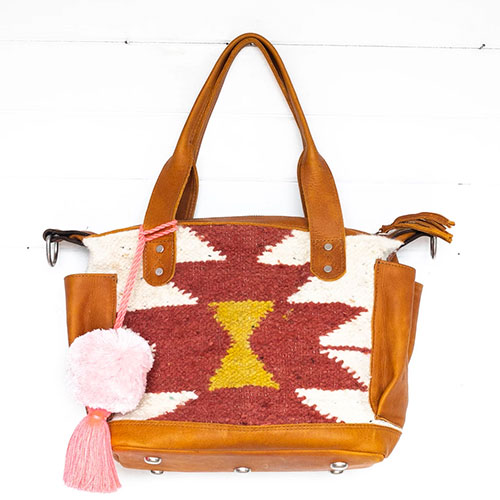 Hiptipico's Renegade Convertible Bad Medium - WoolL (£78.00)
Hiptipico is an ethical fashion brand based in Guatemala that showcases Maya artisans and their handmade creations. The brand employs its full time staff out of Panajachel to lift them out of poverty while doing something they love. Coming from a space of love, creativity, sustainability and chic-uniqueness, this signature bag will be unlike anything in your closet.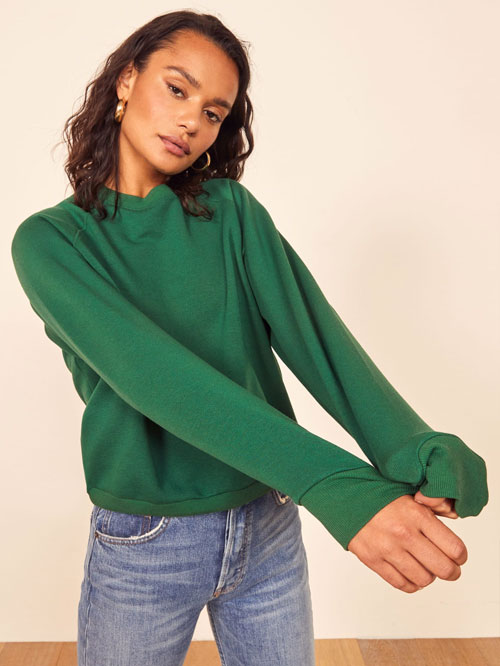 Reformation's Rio Classic Sweatshirt ($68.00)
This sweatshirt, beautifully hits at the hip and is accompanied with a crew neckline and full sleeves. Coming in 6 different shades:black, pine, dusty rose, pistachio, granite, ochre, there's an option for everyone (or several options for someone!). Not only is this piece of amazing quality and versatility, it's ethically made! Sustainably made in Morocco, the creation of this piece saved 14 pounds of of carbon dioxide ommission, 1.3 gallons of water, and 8 pounds of unneccesary waste.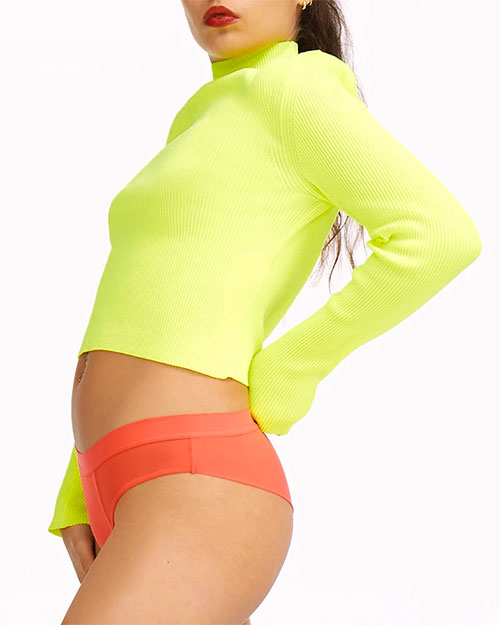 Parade's Cheekys ($9.00)
Celebrate a new expressive underwear brand, Parade, which is made with soft and sustainable fabrics for your most intimate area. Coming in 6 colors (both neutral and bold), the brand promotes individuals being unique and fun . If you didn't already love Parade based upon their exciting colors and ethical fashion choices, their cheekys are designed to be supersoft, ultra-light, and seamless under clothing.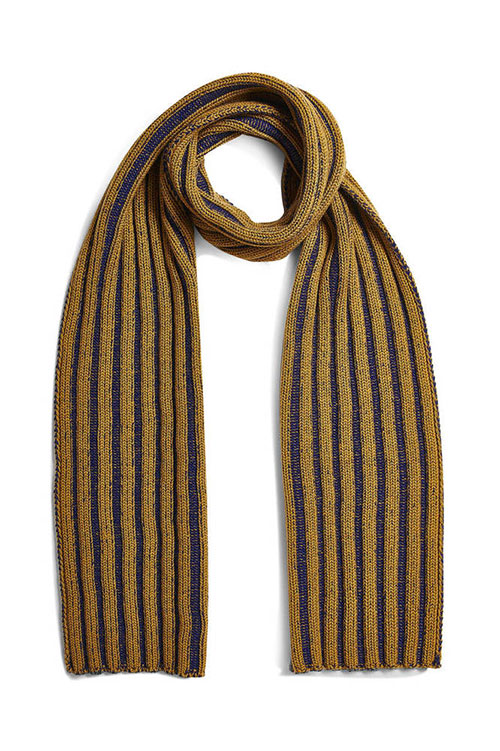 Lately's Going Places Scarf ($85.00)
This chunky and ribbed knit will not only keep you insanely warm, it'll project to the world how chic you really are. Laetly, uses yarn spun at a century-old Italian mill that uses the bluesign® certified system—meaning they marry old world craftsmanship with the highest level of commitment to sustainable production. While the brand recognizes Italy as a leader in textile production, they're committed to American and New York City manufacturing, so they've partnered with a family-run knitting facility in Ridgewood, Queens.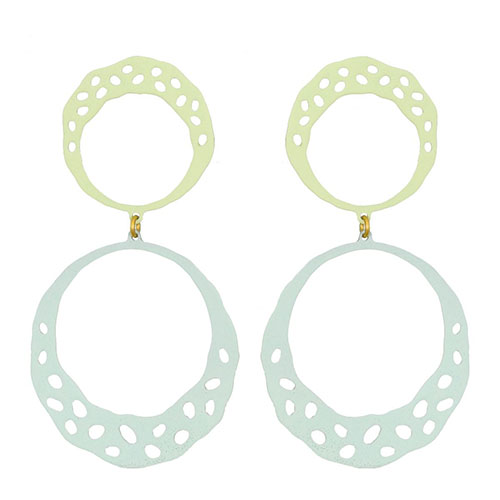 We Dream in Colour's Mint Palome Earrings ($120.00)
Hand-painted and beautifully crafted, this piece combines modern shapes with beautifully colored metals. We Dream in Colour goes beyond good looks - each portion of the company's profits donates a portion of its profits, to 1% Percent For The Planet, an organization that pairs businesses with approved environmental nonprofits.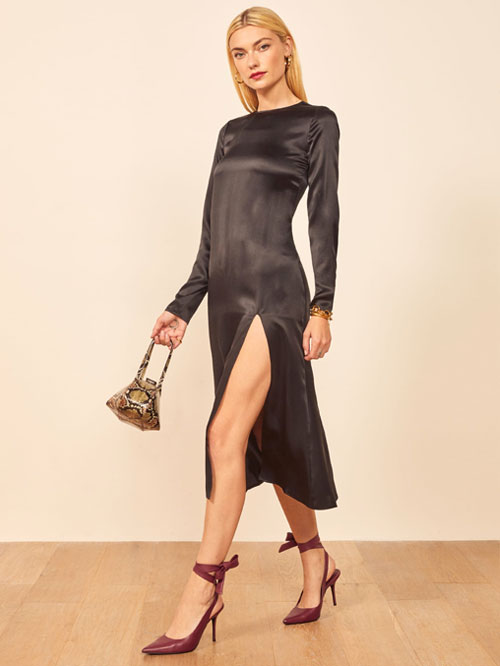 Reformation's Brooke Heel ($218.00)
Heels that were made to impress, these Brooke pumps are not only a must-have shoe for your next important occassion (coming in burgandy or black), they're crafted with an ethical mindset! Saving a pound of carbon dioxide ommission, one gallon of water, and 1.2 pounds of unneccesary waste, and 100% eco Nappa leather, they're a friend to both wildlife and the environment.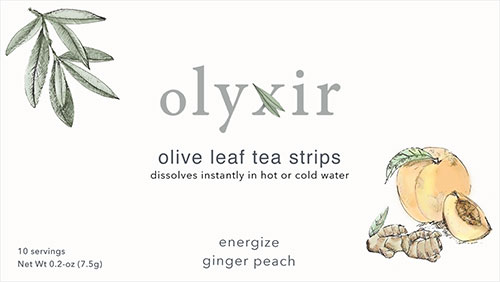 Olyxir's Olive Leaf Instant Tea Strips ($11.99)
Fan of engaging in tea time, or winding down your night with a hot cup of herbed tea? You may not know that with each brew you're contributing to unneccesary waste. Olyxir's believes that going zero-waste starts with the little things. Crafting patented tea strips, Olyxir's formulated organically grown California olive leaves, with adaptogens and fresh fruits that are 100% natural. The strips also come in a portable and reusable compact organizer and dissolve in both hot or cold water – so there's no tea bag to toss!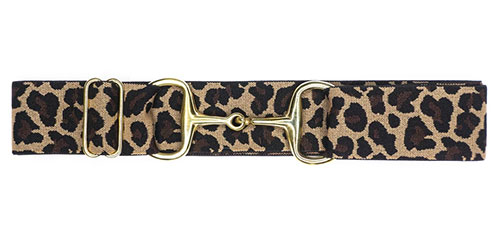 ELLANY's 1.5" Gold Snaffle ($45.00)
Say goodbye to leather belts, but hey you wont mss them! The ELLANY signature belt is a great alternative to securing your jeans without harming wildlife. What's even better, these belts come with no buckle bulge, no gap in the back of your pants, and are machine washable. Have a particular style in mind when it comes to picking out your belts? No worries, ELLANY has over a dozen different styles and finishes to choose from!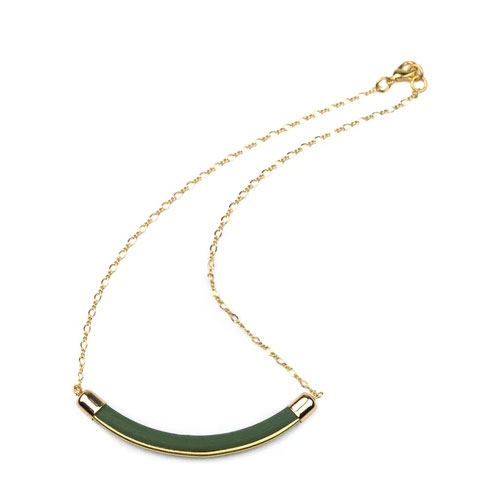 Dezen Deep Fern Pendant ($58.00)
Who knew a beautiful piece of jewelry could be crafted from something someone else tossed! It shows that with enough creativity, hardwork, and determination, companies can make quality products while taking an environmental stand. This Deep Fern Pendant is made from recyclable and plant-based materials, such as bio-resin, and enhanced with gold plated details, DEZEN follows circular design principles while keeping its production as local as possible (to lessen its footprint and impact on the planet).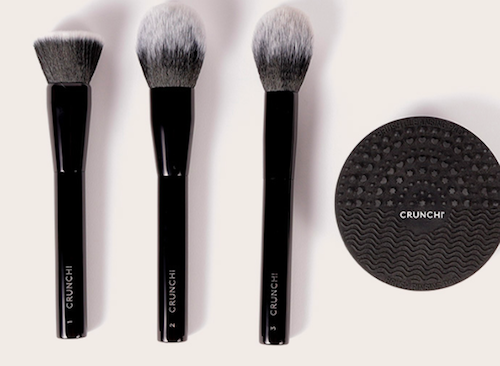 Crunchi
CRUNCHI Brush Bliss Gift Set ($98)
Now there's no need to compromise when applying your makeup, as synthetic brushes don't mean lower quality anymore. Brands like CRUNCHI are made with safe, toxin-free, Vegan, EcoCert ingredients so you (and the person on your gift list) can feel good about what you wear on your face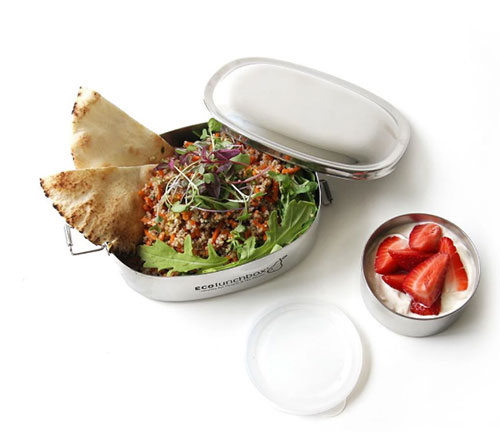 ECOLUNCHBOX's Oval & Snack Box ($32.99)
Inspire those around you to skip the plastic take-away containers, and pack their lunches in ethically created alternatives. ECOLUNCHBOX's Oval lunch container and no-leak cup set is a modular lunchbox designed to keep food incredibly fresh- all while using non-toxic, sustainable materials.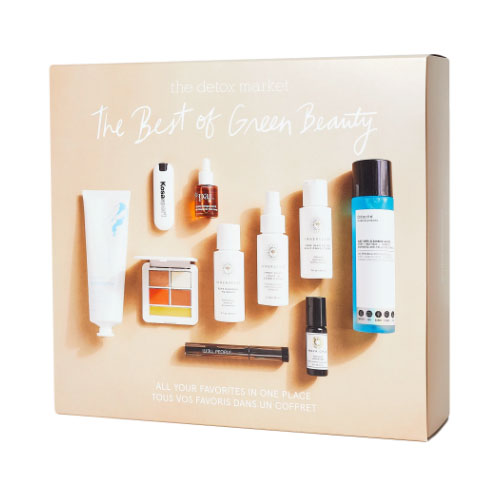 The Detox Market's Best of Green Beauty Box 2019 ($159.00)
What could be more ethical (or sustainable), than a best-in-class green beauty box (green beauty meaning: true-to-nature or naturally derived ingredients. *additionally, green-beauty products are made by using sustainable and renewable resources). This 2019 Best of Green Beauty Box from The Detox Market, assures that the person on your gift list is covered (head-to-toe) in the skincare essentials and makeup must-haves that are good for the skin and for the environment.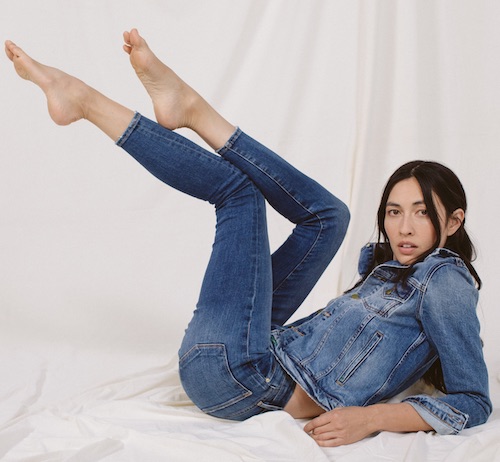 FRAME Sustainable Denim (from $210)
The brand's bestselling denim styles have been reimagined with eco-minded raw materials, like recycled polyester made from post-consumer plastic bottles and organic cotton.
SheFinds receives commissions for purchases made through the links in this post.