Taylor Swift has been turning up the heat with her new music and we cannot get enough of the "new" Taylor Swift. The singer is even taking it up a notch with her wardrobe, especially when it came to that nude robot bodysuit she wore in the "Ready For It" music video. This look definitely has a lot of people talking – but the conversation seems to be revolving around her boobs!
[Photos: Splash]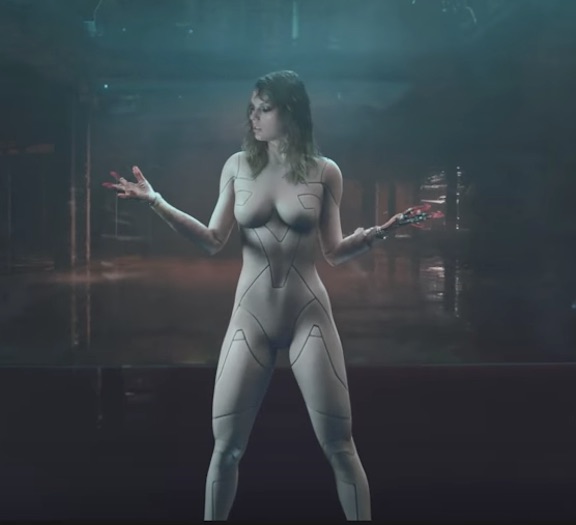 Fans noticed the singer's boobs look huge in the music video – one even commented, "I must have missed something when did Taylor Swift grow boobs," according to Life & Style. Others also mentioned that her booty was enhanced in that nude bodysuit, too! "Where did she get that butt and boobs from? She was thin as f--k like last year," another fan commented.
It looks like we need to get ourselves a nude robotic bodysuit ASAP. These things are going to be the new waist trainers…
[Photos: Youtube]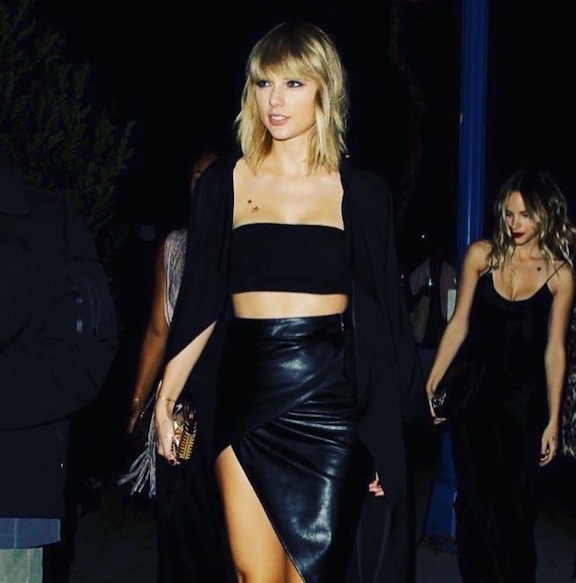 Swift's new look has even sparked rumors that she underwent plastic surgery – which is a rumor that the singer is no stranger to. This debate dates back to June 2016 when she was photographed wearing a cleavage-baring dress that made her chest look bigger. "It is more likely that she has had some surgical help. I suspect that she has had a surgical breast augmentation, taking her from a small A cup to a B cup," Dr. Matthew Schulman told Page Six when the pictures first surfaced.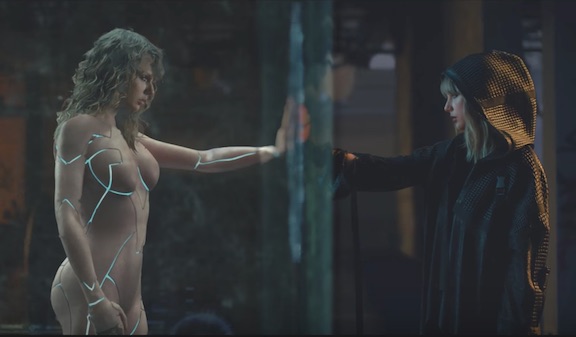 As for her recent transformation, Dr. Andrew Miller thinks that it could be the result of some plastic surgery. "Her buttocks do appear fuller and higher, which can be the result of buttock implants or a Brazilian butt lift," he told Life & Style.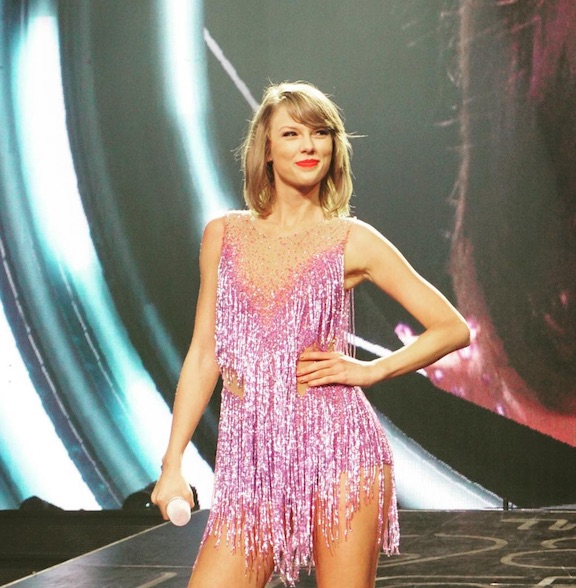 Plastic surgery or not, we think Taylor looks amazing! We're happy to see that the singer is taking more fashion risks and isn't afraid to show off what she's got. But, seriously, where can we get one of those bodysuits?
Do you think Taylor Swift has had plastic surgery? Or do you think she's wearing a really good bra? Let us know your thoughts in the comments below!