Although The Bachelor calls every season its most dramatic yet, this time they might not be exaggerating. Recently, the first episode of the series aired, and the 3 hour premiere did not disappoint. Not only did we meet Peter Weber's potential soulmate, we also had a surprising return of previous Bachelorette Hannah Brown.
Brown famously said goodbye to Peter in Greece after Fantasy Suites week, leaving just Tyler Cameron and Jed Wyatt in the running for her heart. As most Bachelor fans know, Brown opted for singer-songwriter Jed. The couple did not work out–mostly due to the fact that Jed already had a girlfriend.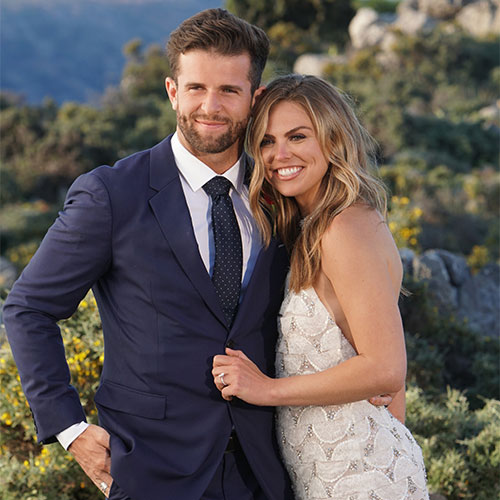 ABC
Flash forward to this season, Hannah's second runner-up is now the show's newest Bachelor. Although the premiere featured many trademarks of the series including champagne toasts and first kisses, there was a real surprise: Hannah Brown came back.
Initially, no one knew what to expect when she stepped out of the limo, but the former Bachelorette quickly explained that she wanted to return Peter's wings to the pilot himself. It was a sweet moment, but it was not the end of their interaction in episode 1.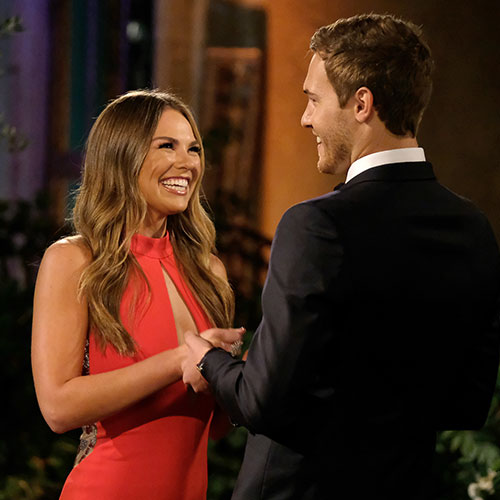 ABC
Later in the premiere, Brown surprises the contestants by showing up on their first group date with the Bachelor, retelling the windmill story. Peter finds her backstage and crying afterwards, leading to what might be one of the "most dramatic moments in Bachelor history."
Brown admits that she made a mistake choosing Jed, and admits that she questions her decision regularly. However, coming in third, Peter also questions her relationship with the runner up, Tyler Cameron, who Brown asked out post filming.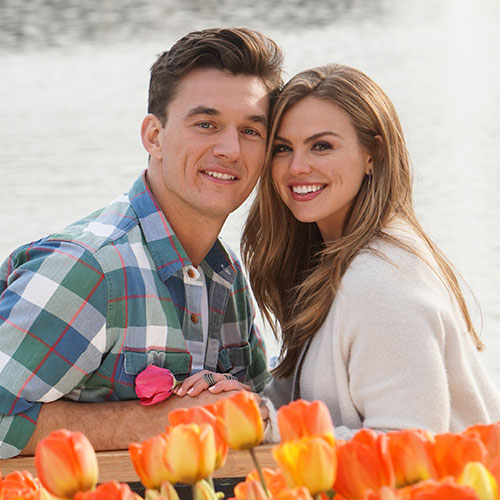 ABC
Although Brown defends herself, explaining that she thought Peter wanted to be the next Bachelor, things are still awkward at the end of episode 1--with both of them crying to one another. Episode 2 starts off right where the cameras left off--backstage with Hannah and Peter.
Despite their still being some unresolved feelings (and Peter at one point asking if Hannah would come to the house), they eventually part ways, deciding not to pursue things any further. It's important to note, however, that Peter still has a group of ladies waiting to go on a date with him. Feeling too emotional for a group date setting, Peter cancels the rest of the date, leading to some confrontations from his contestants.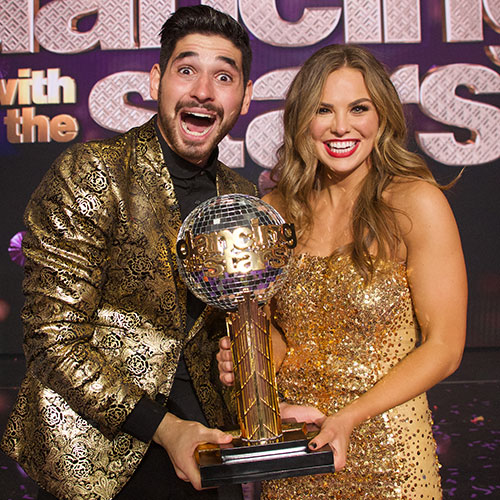 ABC
Although Hannah Brown is sent home and leaves without Peter, she did go on to have more success on a different ABC show, winning Dancing With The Stars with partner Alan Bersten.