Under-eye circles are the WORST and they seem to get worse when you try to fix them. Thankfully, there are natural eye creams that are formulated with wholesome, skin-healthy ingredients that deliver the vital nutrients and minerals your under-eyes need to de-puff and stay hydrated. Need help finding a new and effective natural eye cream that won't break the bank? We may have just found the best cheap and natural eye cream EVER on Amazon–it's the Pumpkin Papaya Eye Cream from Era Organics!
Era Organics Pumpkin Papaya Eye Cream ($15.59) 
This extra-nourishing is your best defense against under-eye bags with its natural formula that contains ingredients proven to plump skin cells, boost healthy circulation, fight wrinkles and premature aging, reduce puffy under eye bags and give softer, more supple skin. Its buttery consistency includes skin superfoods like papaya, shea butter, pumpkin seed oil, jojoba oil, calendula oil, sunflower oil, raw honey, argan oil, coconut oil, and rosemary extract, which all work together to hydrate and firm the skin.
Check out some promising reviews from some very happy Amazon customers:
"The eye cream makes my eyes seem like they are glowing, it brightens them up! It is an ointment base, which scared me at first since I am prone to acne, but I got it anyway. The rest of the Era Organics line that I've tried has been amazing, and their customer follow up is also amazing. The ointment base gave me no issues, and it helped reduce discoloration and lessened the appearance of wrinkles around my eyes. It only takes a little bit, so in my opinion, it's a great buy for how long it lasts. I also love that this company does not animal testing." – MBS
"This is very good eye cream. It definitely coats the skin and moisturize it really well. It can be a tad heavy so I do not use it during the day only at night. It's a little thicker than most eye creams but I personally love the protection and how it feels. I have not noticed any drastic results yet but it has definitely helped with the under-eye puffiness." – Crazychick96
"The best eye cream I have found yet. Full of GOOD stuff!! Sunflower oil, Shea butter, coconut oil, jojoba oil, argan oil, raw honey, pumpkin papaya, pumpkin seed oil, arrowroot powder, and rosemary extract, to name a few awesome ingredients. Doesn't that sound like heaven for the eyes? Take your tired baggy wrinkled eyelids and smother them in this delicious healthy soothing balm. I'm so glad I did!" – Lisa J. Rief
Want to see what other natural eye creams are out there? Keep scrolling to see which affordable and natural eye creams our editors can't get enough of: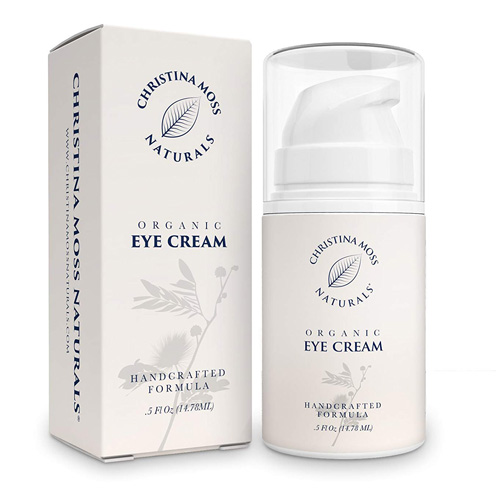 Eye Cream Moisturizer Under Eye Firming Cream Made With Organic & Natural Ingredients Eye Wrinkle Repair Cream For Depuffing & Dark Circles Skin Care For Eyes Unscented Christina Moss Naturals ($29.99)
Baebody Eye Cream Rosehip Hibiscus for Appearance of Fine Lines Wrinkles Dark Circles and Bags for Under and Around Eyes 1.7 fl oz ($23.99)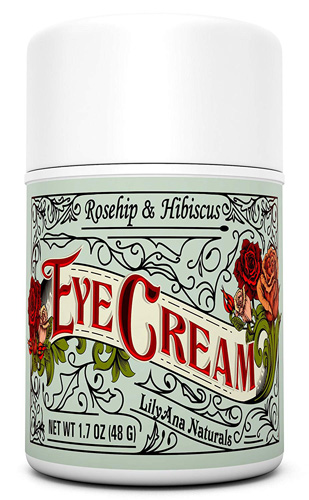 Eye Cream Moisturizer (1.7 oz) 94% Natural Anti Aging Skin Care ($17.99, down from $39.99)
Eye Cream Anti Aging Moisturizer for Dark Circles Puffiness Wrinkles and Bags Best Natural & Organic Ingredients Use Day & Night 1.7 OZ ($17.99)