It's no secret that you learn many rules about what does work and what doesn't work when it comes to researching what to eat in an effort to boost your metabolism. While you may avoid carbs out of habit to lose weight, the right kind of carbs are actually great for your metabolism. You shouldn't rule all carbs out from your diet when on a weight loss journey.
According to Dr. Mehmet Oz's website, nutritionist Kellyann Petrucci recommends one specific carb that boosts your metabolism. Petrucci says that apart from boosting your metabolism, whole grains like quinoa have plenty of health benefits. Quinoa is full of fiber so it can help prevent bloating and it also helps to control blood sugar levels.   
Quinoa may be beneficial in helping to aid weight loss because as Healthline puts it, quinoa is also high in protein in addition to fiber. Healthline classifies quinoa as a high-carb food that's actually "super healthy".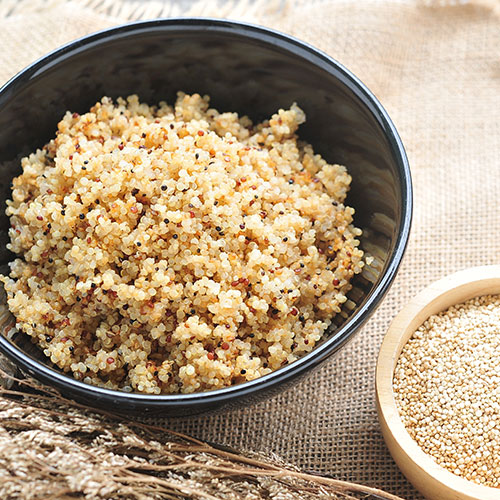 Shutterstock
Luckily, quinoa can be used in a variety of meals for breakfast, lunch, and dinner. We've collected some delicious quinoa recipes that'll satisfy you and your taste buds at just about any time of the day.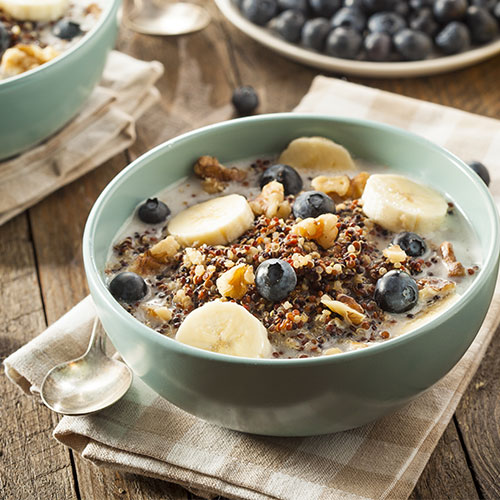 Shutterstock
For breakfast we recommend this Healthy Breakfast Quinoa with Blueberries and Bananas recipe from 31 Daily. You can easily prepare this hearty morning meal with just a few simple ingredients. It is the perfect recipe to start your morning and diet off on the right foot.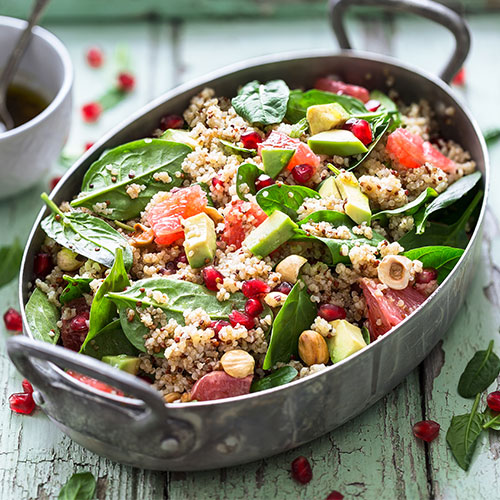 Shutterstock
Another great quinoa recipe is this Summer Quinoa-Tomato Salad recipe from Betty Crocker, which is delicious any time of the year. Apart from being a great vegetarian option, this recipe will keep you feeling full and satisfied long after lunch or dinner ends. You can also quickly add or remove ingredients to this recipe as you and your appetite see fit.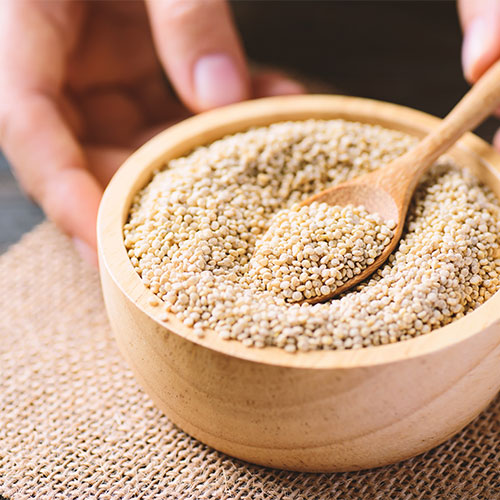 Shutterstock
How do you plan on adding quinoa to your weekly diet? Let us know your thoughts in the comments below!