It's no secret that there's little to no time for making a healthy breakfast during busy mornings. Luckily, there are plenty of quick recipes to follow during any a.m. rush, and the best part is that they're healthy too. 
Experts say there are specific go-to foods you should eat for breakfast to benefit your metabolism and boost along weight loss. Eggs are a protein-packed food that are perfect to add to almost every morning meal. The best part is that eggs only take a few minutes to cook and will keep you feeling satisfied all morning long. 
Protein is always ideal when it comes to giving you lots of energy in the morning and keeping any other peckish cravings at bay until lunchtime. Eggs also have other beneficial nutrients and vitamins apart from being protein-packed. Eggs contain vitamins like vitamin A, B5, B12, and B2. According to Healthline, eggs contain 77 calories, 6 grams of protein, and 5 grams of healthy fats.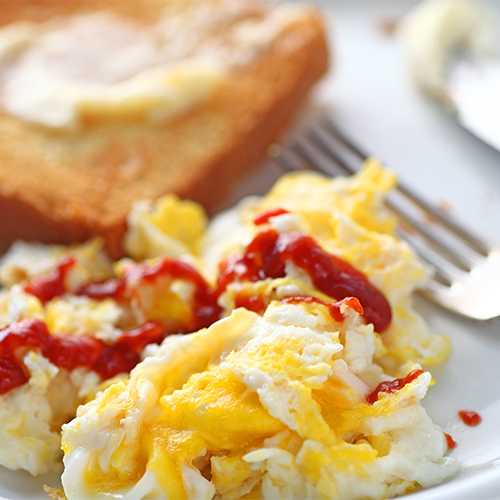 Shutterstock
You can make eggs even healthier by adding a variety of toppings like sauces to it. Hot sauce is a very popular sauce to add to eggs. Hot sauces that contain cayenne pepper are actually good for both your metabolism and weight.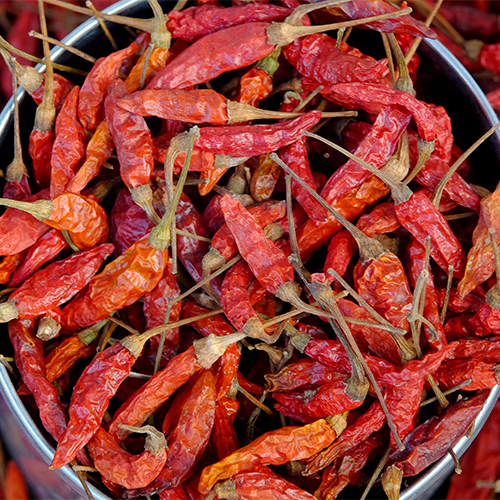 Shutterstock
An article on Dr. Josh Axe's website by nutrition counselor Christine Ruggeri reports that research suggests that cayenne peppers boost your metabolism. These peppers also help with your digestive system and provide detox support. How amazing is that?!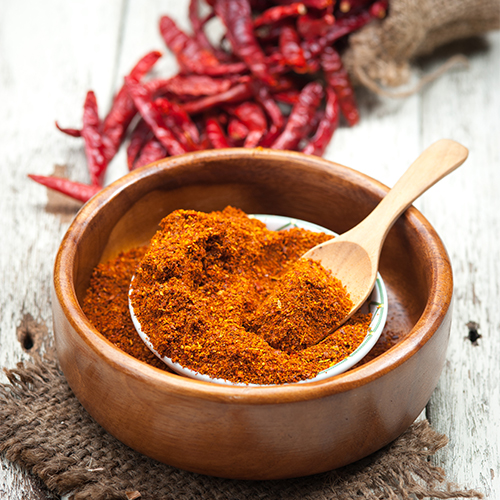 Shutterstock
Eggs and hot sauce can be prepped and cooked in a variety of ways. For starters, you can simply add some hot sauce to scrambled eggs and pair it with fresh fruit on the side. To take it up a notch you can also easily make avocado toast, slide freshly cooked eggs onto it, and top it all off with a splash of cayenne pepper hot sauce for an extra kick.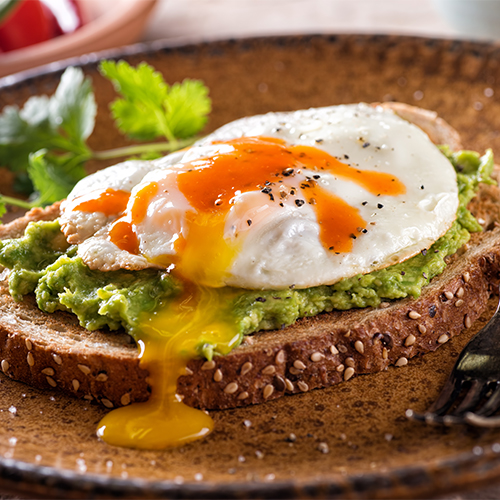 Shutterstock
What's your go-to condiment that's secretly loaded with a ton of health benefits? Will you add cayenne pepper hot sauce to your eggs the next time you cook breakfast? Let us know your thoughts in the comments below!