Eating fruits and vegetables can be boring–that's why people love making smoothies. These colorful, nutritious drinks contain a healthy serving of the fruits and vegetables you're supposed to be eating every day and make it fun.
People get really inventive with their smoothies and mix together different produce and proteins to create delicious flavors, textures, and colors, but dermatologists warn that not every smoothie creation is the best for your skin. In fact, there's one ingredient that skincare experts say should be avoided because it clogs pores–it's flavored yogurt.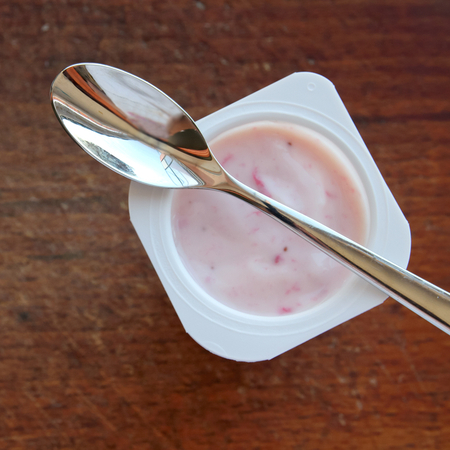 Shutterstock
Yogurt makes for a healthy addition to smoothies and weight loss diets, but that's only if it's Greek yogurt. Flavored yogurts are often artificially sweetened and loaded with up to 20 grams of sugar. Not only does this cancel out the nutrients and minerals you were getting from the fruits and veggies in your smoothie, but dermatologist say that it could be clogging your pores and causing acne, too!
Debra Jaliman, dermatologist, author, and creator of Sea Radiance Skincare, says that eating excess sugar can also cause your skin to age prematurely as well! Eating foods with a high sugar count have been proven to glycate the collagen in your skin, "which stiffens and ages it," she tells The List.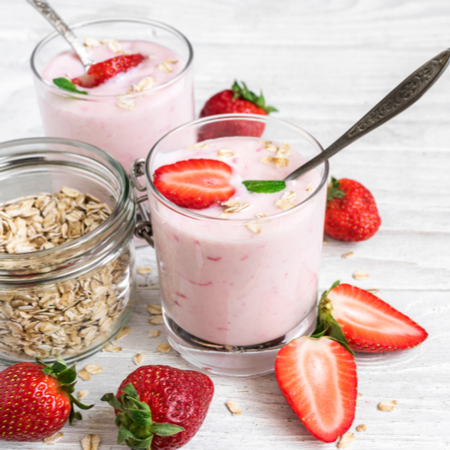 Shutterstock
The dairy in yogurt (flavored or not) could also be contributing to your clogged pores.
"As a licensed esthetician and skin care expert with 30 years of experience, I have long known about the association between dairy and cystic acne," explains celebrity esthetician Renee Rouleau. "When a client comes to me for help with clearing his or her skin, if I see acne cysts on the lower half of the face, I always ask, 'How much dairy are you getting in your diet?' For some, it may be a lot and for others, it may be very little, but I will still always suggest they cut out all forms of dairy."

Looking for a delicious smoothie recipe that will be kind to your skin and good for you? We love this recipe from Cooking Light:
Shutterstock
The Ultimate Healthy Breakfast Smoothie
Ingredients:
1 medium banana (fresh or frozen)
½ cup sliced strawberries, blueberries, or chopped mangos
¼ cup 2% plain Greek yogurt
1 tablespoon almond butter
½ cup baby spinach
½ cup unsweetened almond milk
*Optional: 1-2 basil leaves, 2-3 mint leaves, ½ teaspoon peeled, chopped ginger.