When combined with a consistent exercise routine, incorporating more fruits and vegetables into your diet is a great way to kickstart fat loss. In fact, some of these little guys are loaded contain healthy, metabolism-boosting, fat-burning vitamins and minerals. Need help figuring out a way to start eating more fruits and vegetables? Blend them into a nutritious smoothie, duh!
There's one smoothie recipe that is loaded with fat-burning fruits and vegetables that will help you stay on track with your fat loss. And it also contains a healthy source of protein, which is needed to keep you feeling fuller for longer to avoid any unhealthy spikes and drops in your blood sugar. Oh, and did we mention that it only requires 4 ingredients?
We're talking about The Wake Up Call Smoothie from Kristin Reisinger, MS, RD, CSSD, and founder and owner of IronPlate Studios. This low-calorie early morning smoothie is the best thing you can have right when you wake up for an extra boost of energy and to ensure that your calories won't be stored as fat. "Combining a low-calorie, non-dairy smoothie first thing in the morning with a roughly even portion of high-quality protein and good carbs is a great start to anyone looking to lose weight and be healthy," she tells Eat This, Not That!
Shutterstock
Wake Up Call Smoothie
Ingredients
½ cup frozen mixed berries
Handful of spinach
8 oz unsweetened Silk almond milk
1 scoop plant-based vanilla protein powder
Shutterstock
"Starting the day off with a smoothie like this will pull your body out of its overnight fasting state, and the carbohydrates from healthy, mixed berries combined with high-quality protein will give you the quick energy and protein uptake your body needs first thing in the morning without being too much," she continues.
Not a fan of berries and almond milk? Here's another recipe that will also help speed up fat loss: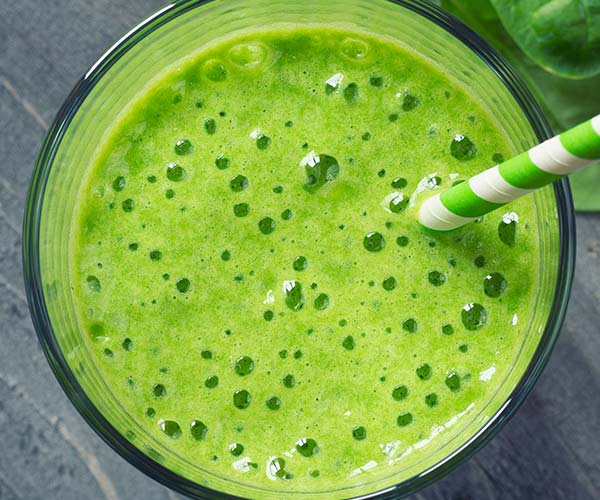 Kale Recharge Smoothie
This smoothie comes recommended by Tammy Lakatos Shames, RD, CDN, CFT, who notes that this shouldn't be had as a meal replacement because of its low protein content. Instead, enjoy this in the morning or after a workout to keep your blood sugar stable and to get a daily dose of vitamins and minerals.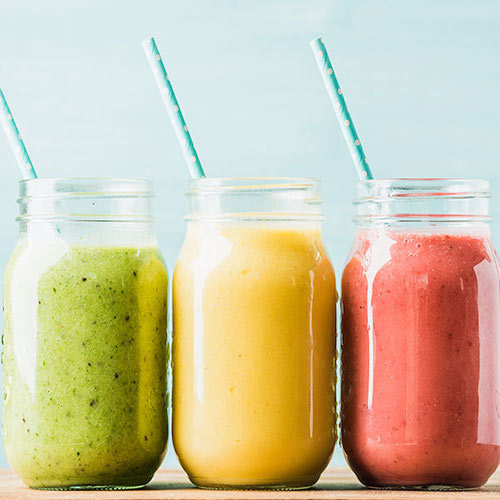 Shutterstock
Ingredients:
1 frozen, very ripe banana
¾ cup spinach, loosely packed
¾ cups curly kale, stems removed, loosely packed
½ cup carrots, chopped
1 teaspoon ginger, grated
1 tablespoon fresh parsley (or cilantro)
1 teaspoon lime juice
8 ounces water
4 ice cubes

*recipe makes 3 servings
SheFinds receives commissions for purchases made through the links in this post.