Celebrities have access to the best skincare products available, which explains why their skin is always so flawless and radiant. But when it comes to their moisturizers, it seems that Hollywood's finest love a good bargain. Having a good anti-aging skincare regimen is important, which is why celebs like Chrissy Teigen, Khloé Kardashian, and Demi Lovato all use this top-of-the-line moisturizer from Kiehl's.
Best Celebrity Moisturizers
The brand's Ultra Facial Moisturizer is an A-list favorite because of its lightweight formula and SPF 30 protection. Mario Dedivanovic, who is Chrissy, Khloé, and Demi's makeup artist, says that this moisturizer also makes an excellent primer and helps him achieve flawless makeup application. Its formula helps powder products sink into the skin without looking cakey or dry, which is very important if you're going to be walking a red carpet.
Dedivanovic uses the Ultra Facial Moisturizer on all different skin types and makeup looks–and, he even insists on using it over an eye primer! If dark circles and discoloration are top concerns for you, Dedivanovic suggests covering them with concealer or foundation. Then, all you need is to dust your go-to translucent powder on top and you're ready to start your eyeshadow look.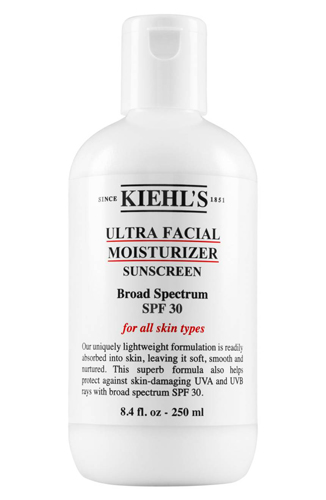 Kiehl's Ultra Facial Moisturizer ($21.00)
Not only does this moisturizer keep the skin hydrated and protected, but it's also formulated with squalane, a botanical lipid that helps restore skin's natural moisture balance to keep it extra soft and supple.
Check out some other bestsellers from Kiehl's that celebrities can't get enough of: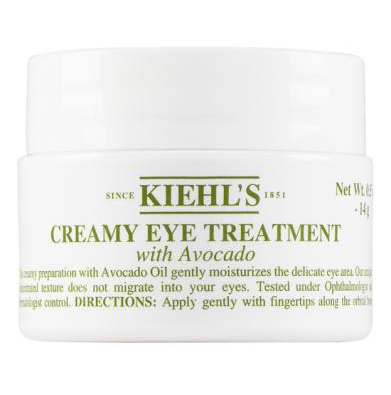 Kiehl's Creamy Eye Treatment With Avocado ($29.00)
This is one of Kendall Jenner's favorite eye creams, and it's not hard to see why! This rich eye treatment smoothes the eye area and delivers rich hydration using avocado oil, which is a rich, fatty-acid emollient that is known for its hydrating properties. It's also formulated with beta-carotene, a naturally derived antioxidant that is used in vitamin A protection, and shea butter to restore suppleness and hydrate dry skin.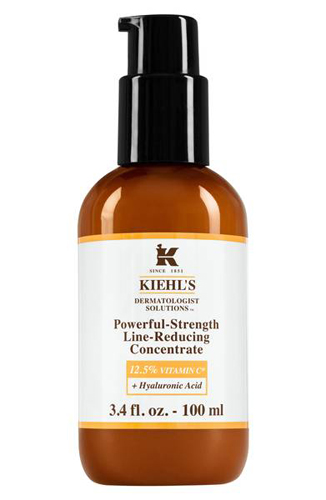 Kiehl's Powerful-Strength Line-Reducing Concentrate ($62.00)
This vitamin C serum contains 10.5% L-Ascorbic Acid, 2% vitamin Cg, and fragmented hyaluronic acid to visibly reduce wrinkles and fine lines to boost radiance. It's also a personal favorite for Janelle Monáe!
Kiehl's Creme de Corps ($30.00)
This allover body moisturizer is enriched with the finest ingredients to give you a rich, elegant skin texture and soften the skin. Its formula contains beta-carotene, which is a naturally derived antioxidant and gives the creme its orange tint. Chloë Sevigny swears by this moisturizer in the wintertime to keep dry skin at bay.
Are you a fan of Kiehl's? Let us know which products you're obsessed with in the comments below!
SheFinds receives commissions for purchases made through the links in this post.