Product reviews play a huge role in online shopping. Just think about it– for almost everything we purchase online, we often check the reviews from buyers beforehand to make sure the products will live up to our standards, expectations and needs. And really, who would buy a product that has a ton of poor reviews? Not us! That's why it's imperative to examine every review closely before heading to your online shopping cart to checkout.
But despite their importance, most shoppers simply breeze over the 1-star and only use the ones with five stars to help make their decision. This is a big no-no according to one commentator on Reddit's LifeProTips. They revealed several eye-opening reasons why you should pay close attention the user reviews, especially the 1-star reviews in particular, before purchasing an item online. In fact, they can be more telling and informative than the 5-star reviews!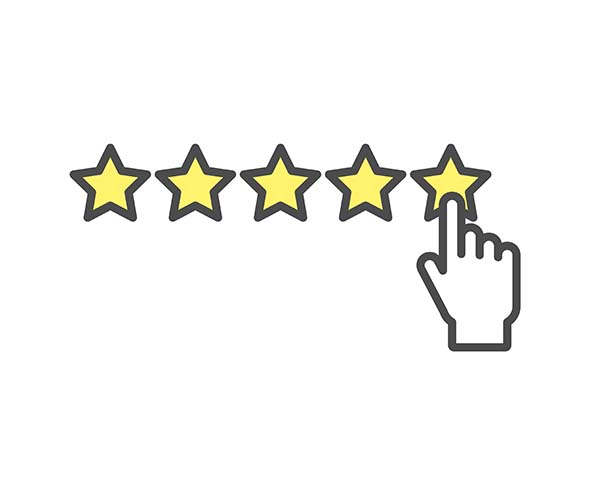 According to Reddit user IGotEggs, you should take heed of 1-star reviews, especially if it is the only one amongst a bunch of 5-star reviews. This could be a warning sign that the positive reviews aren't genuine, or even from real customers!
"Lots of other sites will often feature products with literally hundreds of 5-star reviews that were written by bots," they said. "The 1-star reviews will tip you off right away because lots of people get duped by these schemes and want to warn others."
Additionally, as much as we'd like to believe them, 5-star reviews might not always reflect the item entirely. To ensure that you're buying a quality product, you may have to do more research on it outside of the reviews and description pages of the site you're shopping on.
"Even if the 5-star reviews are not fraudulent, they are oftentimes very short and not detailed. Many products break or stop working after a month or two--just enough time for the buyer to write a good review and forget about it," the Reddit user continued.
So, what's the takeaway? Star ratings and product reviews are extremely helpful when online shopping. However, it's important to read them thoroughly and with an open mind.
Look out for "verified purchaser" ratings as these have confirmation from the retailer that the user actually bought the product. Also, be wary of positive reviews that may have been entered as sweepstakes; these ratings can be misleading or biased.
Lastly, if you buy a product, always leave an honest and accurate review for the following, potential buyers. You could be saving someone a lot of time and money!
[Photos: Shutterstock]