Shopping for your wedding dress is one of the most exciting parts of the planning process. But with so many styles to choose from, it can also feel a bit overwhelming. Trust us, there's no need to panic! Simply take a look at these 10 tips before you hit up your first bridal salon. Then, you can truly relax and enjoy this special wedding to-do.
Do Some Research
Do some research before you step foot in a bridal boutique to make sure that you have an idea of what you want. Start a Pinterest page of your favorite dresses so you can show the bridal consultants at your appointment.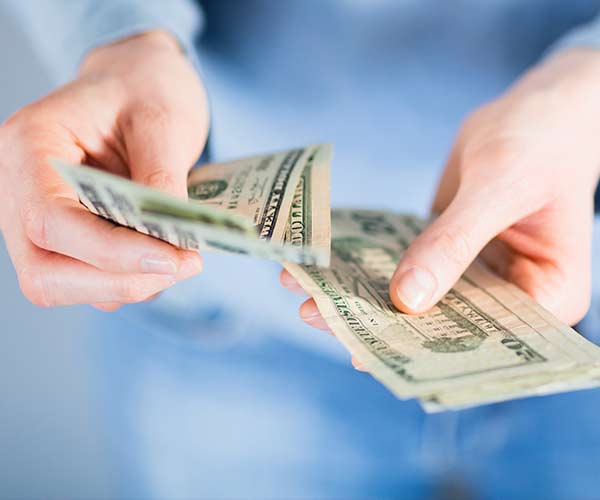 Know Your Budget
"The most important thing to know before you start shopping for your wedding dress is your price range," says Beth Bernstein, Owner and Event Director of SQN Events. "This will help narrow down which boutiques to visit as well as give the salesperson a guide of what to show you. You don't want to have your heart broken by falling in love with a dress that you cannot afford. There are gorgeous dresses in every price range! Spending more does not mean you'll feel any less confident and beautiful in your wedding gown."
Figure Out Your Overall Look
"I always recommend that a bride has an idea of how she would like to feel on her wedding day," says Katelyn McCullough of Elwynn + Cass. "Does she want to feel elegant, sophisticated, ethereal, romantic, etc., as these descriptors will allow her to truly see herself on her wedding day when she is trying on dresses."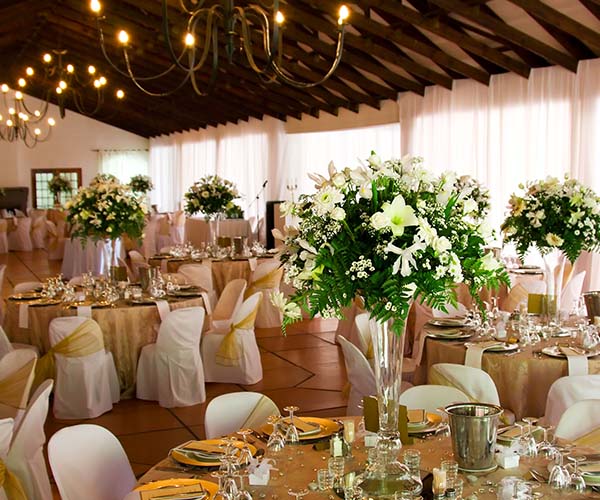 Find Your Venue First
"Before you start looking for a wedding dress, it is important to know the overall aesthetic of your venue and the look you are trying to achieve," says the pros at Longwood Venues and Destinations. "For instance, if you are getting married on the beach, a multi-layered tulle ball gown may be difficult to walk in on the beach."
Plan Ahead
Hope Oriabure-King of Black Girl, White Dress recommends starting the shopping process at least eight months before the big day. "The average wedding dress takes anywhere from 12 to 27 weeks to get in. Then you need to plan another 3 to 4 weeks for alterations. If your taking bridals that is another month so your dress can be cleaned before the wedding," she says.
Embrace Your Shape
While women should definitely try a variety of silhouettes, Lindsey Bennett, lead designer for Azazie, suggests they should also do a little research on what looks the best for their figure. "The number one rule of thumb: buy the right size! So often women get hung up on fitting into a certain size that they end up purchasing items that are too snug," she says. "Especially for a day as important as your wedding, it's key to purchase a gown that fits properly and will allow you to look and feel gorgeous the entire evening as you talk to guests and boogie down on the dance floor."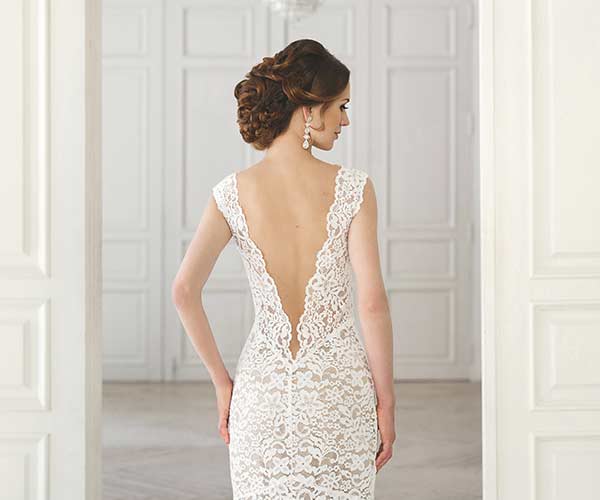 Trust The Consultants
Keep an open mind, says Bernstein. "You may be convinced that you don't look good in a sweetheart neckline or that you must have cap sleeves, but the sales consultants at wedding salons dress brides every single day," she explains. "They have an eye for what works on different body types. Let them show you a variety of gowns - you may be surprised by what you end up falling in love with!"
Budget For Accessories
If you have a strict budget for your gown, remember that the little things that finish your bridal look can often add up, says Brittany Finkle of Happily Ever Borrowed. "A veil, sash, jewelry and headpiece can often cost as much as a gown! Either leave room in your budget for these items, or consider renting you accessories to save money on the accouterments," she recommends.
Bring Your Undergarments
Make sure you wear or bring the appropriate undergarments: strapless or long-line bra, your usual evening shapewear, modest underwear since Gowns are hard to get in and out of. "Someone will be helping you and seeing you in your underwear," says Risa Weaver-Enion of Risa James Events. "Also bring high heels. Dresses look and feel different when you're in bare feet."
Limit Your Entourage
Don't make your wedding dress shopping an expedition for friends and family, says Oriabure-King. "You should take only a selected few to your dress appointment. People who understand your vision for your wedding," she advises. "These people should be familiar with your personal style and not push you out of your comfort zone or try to push their style or style wishes on you."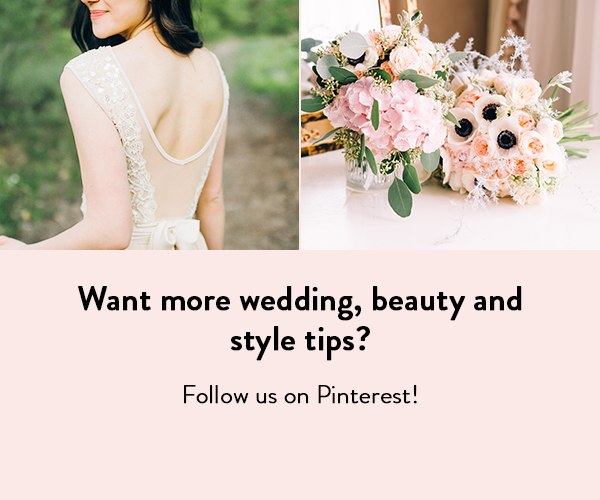 Want more wedding tips and advice? Follow SheFinds on Pinterest!
[Photos: Shutterstock]